The rally began on Indiana University's campus and ended in downtown Bloomington.
The demonstrators were protesting years of police brutality against African American men and women. The most recent incident was the death of George Floyd in Minneapolis, Minnesota. A police officer has been charged with murder in connection with Floyd's death.
WATCH: Protestors Rally Against Police Brutality In Downtown Bloomington
"People like to talk all day about 'bad apples.' If you look at what happened in Minnesota, several of the officers on the scene were not white," IU Associate Professor of History and Gender Studies Amrita Chakrabarti Myers says.
"This is an institutional problem, a structural problem. Policing is, at its core, a structurally racist institution," Myers adds.
The event Friday started in Dunn Meadow, with several organizers addressing the crowd.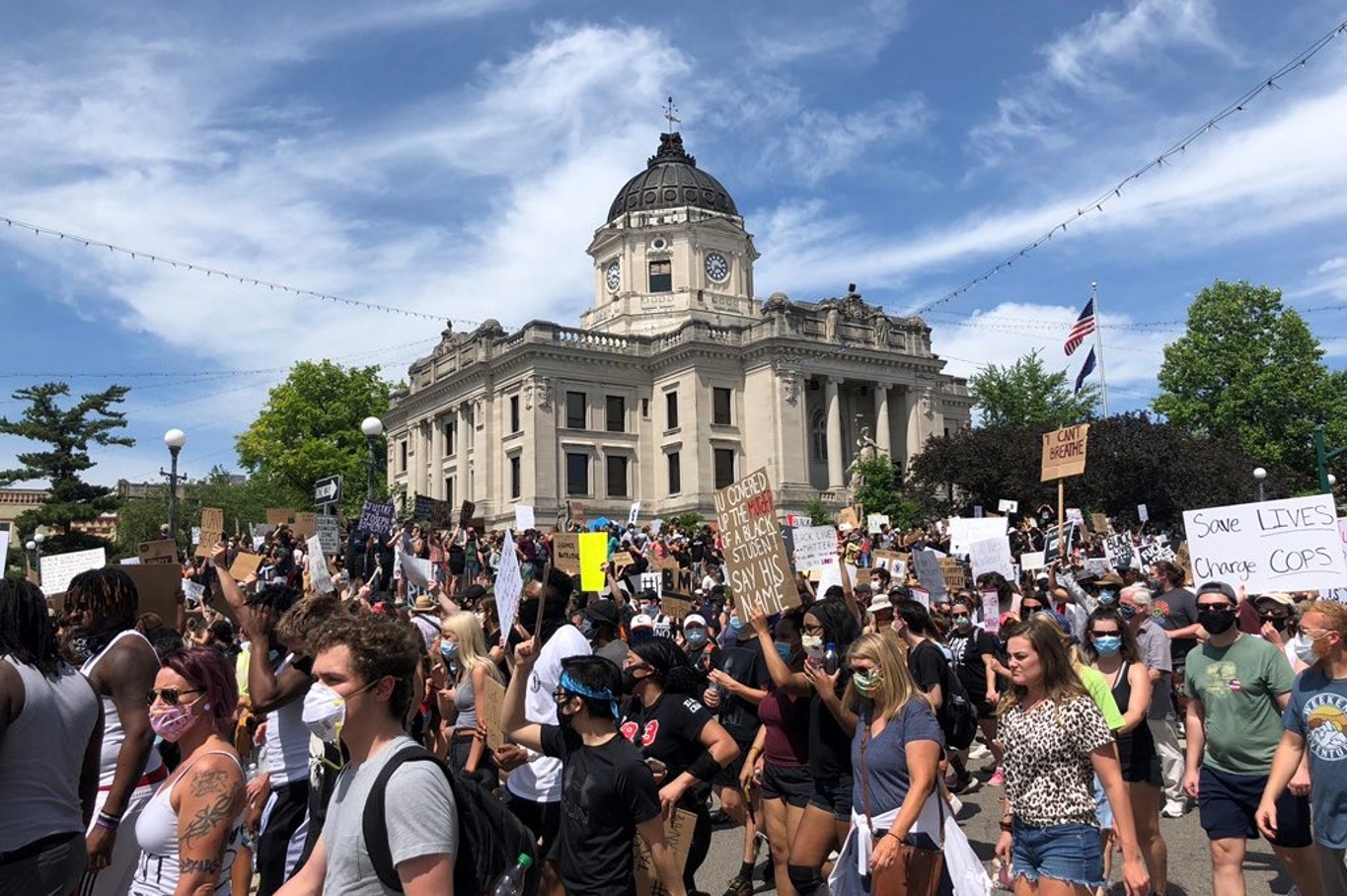 "When Colin Kaepernick kneeled, that was peaceful, he lost his job. In the 50's and 60's when our ancestors marched, that was peaceful and they lost their lives," IU Black Student Union Leader Kai Freeman told the crowd.
Kaepernick, a former NFL quarterback, was criticized when he kneeled before the start of games to protest racial discrimination.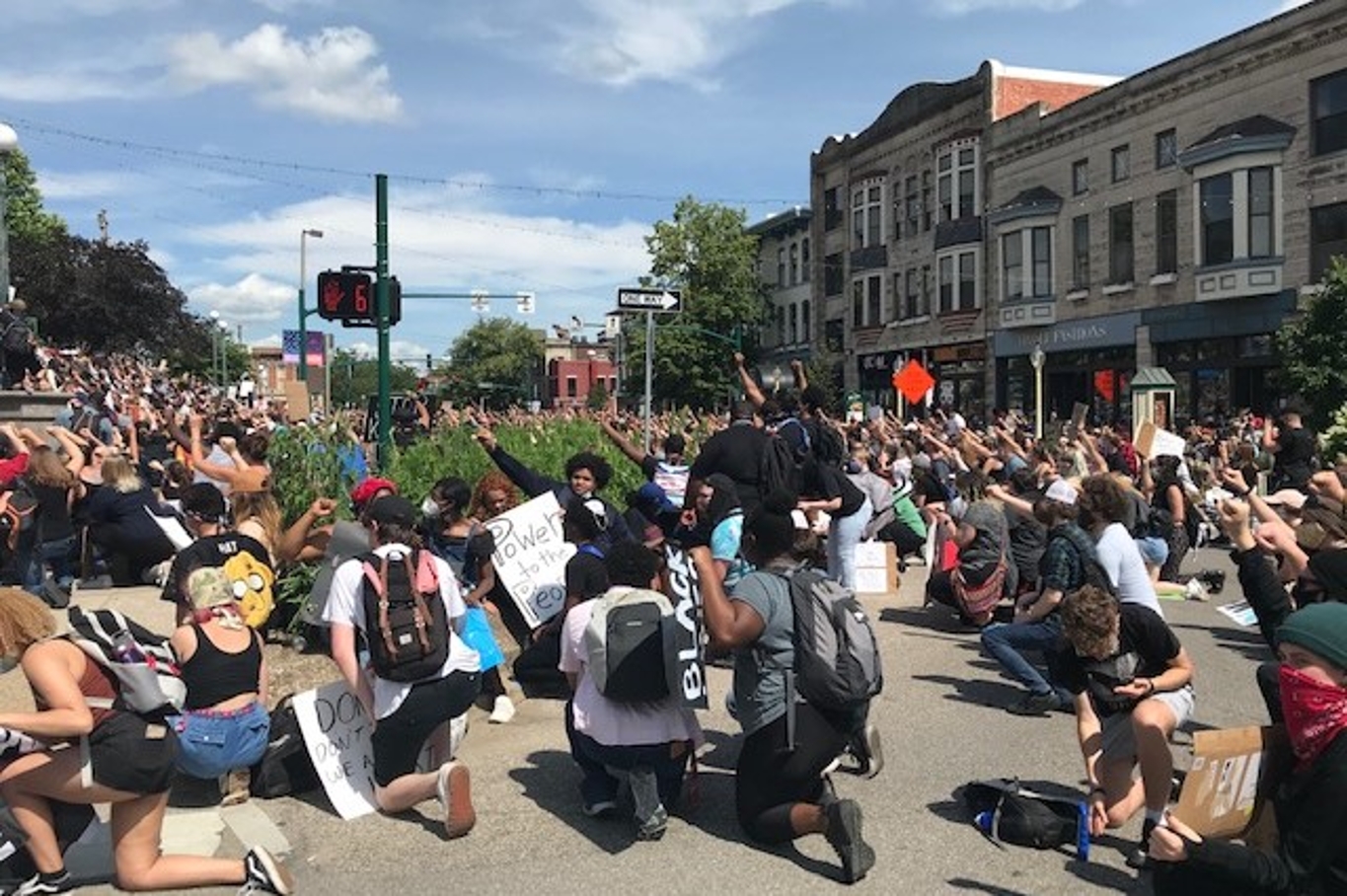 Demonstrators noted the protest took place on what would have been the birthday of Breonna Taylor, a black woman who was shot to death by police in Kentucky in March, after they forced their way into her home.
Organizer Selena Drake says she's hoping the conversation about ending racial profiling will continue after the protests are over.
"It's not between black people, it's not between white people, it's the government, and it's the system in place.  What are we going to do to change that?" Drake says.
There were no reports of any disturbances in or violence during the rally. Proceeds from event go to the Banneker Community Center in Bloomington, which supports black youth.