Kayla Dillinger was 17 at the time of the incident and wants the world to know her story.
Dillinger was supposed to be entering her senior year at Lutheran High School in Indianapolis, but she's not going back. Kayla says she was raped by one of her classmates.
"I felt so angry and helpless," Dillinger said.
The incident happened on June 6th, and within days she reported it to the Indianapolis Metro Police.
"I actually had to go and give a statement to a detective, and we were supposed to hear back, they had told us he had two weeks to give a statement, however it has taken him almost a month and a half," Dillinger said.
Kayla's dad Bobby says the case was handed to another IMPD detective, and as the summer wore on, there was very little communication from the police department.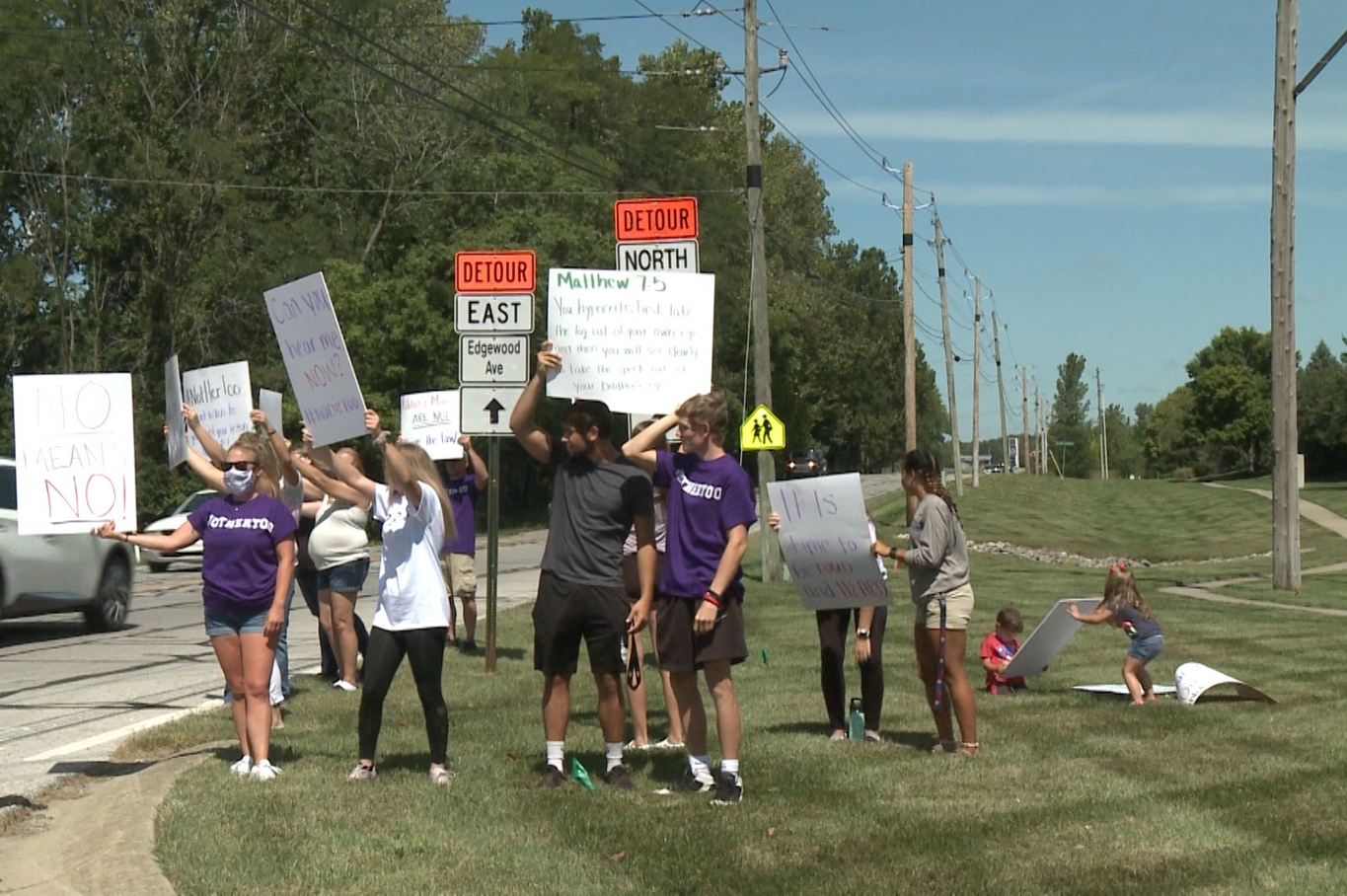 "When we did get a response back it was pretty, um no empathy," her father said.
The family says there was not much empathy on the school's end either.
Less than six months ago, Kayla helped Lutheran's softball team win the state title. She was active in student government and was a manager for the football team.
But things changed after she told school officials about the rape. She says they didn't seem interested in following up.
"I'm very upset and hurt," Kayla said.
Lutheran's student body has less than 300 kids, so to avoid seeing her attacker, she asked to transfer to a larger high school.
But her dad says the school is holding Kayla's transcripts until he pays $5,000 in unpaid tuition. Negotiations on a payment plan broke down over the summer.
"With the culture that I've seen and the information all communication came to a stop," Bobby said.
Last month the Dillinger family attorney Ashley Kincaid Eve took another legal route. Filing a Title IX lawsuit against Lutheran High School in Indiana's Southern District Court.
Title IX, which was proposed by the late Indiana Senator Birch Bayh in the 1970s, makes it illegal for educational institutions to discriminate based on someone's race, color or gender.
"Lutheran High School, even as a private school, is accountable even under Title IX, and that's because the Indiana Choice Scholarships are made up and given by Indiana's general education fund, and that fund is made up of state, local and federal tax dollars," Eve said.
Eve estimates that 8 percent of federal funds make up Indiana's general education fund.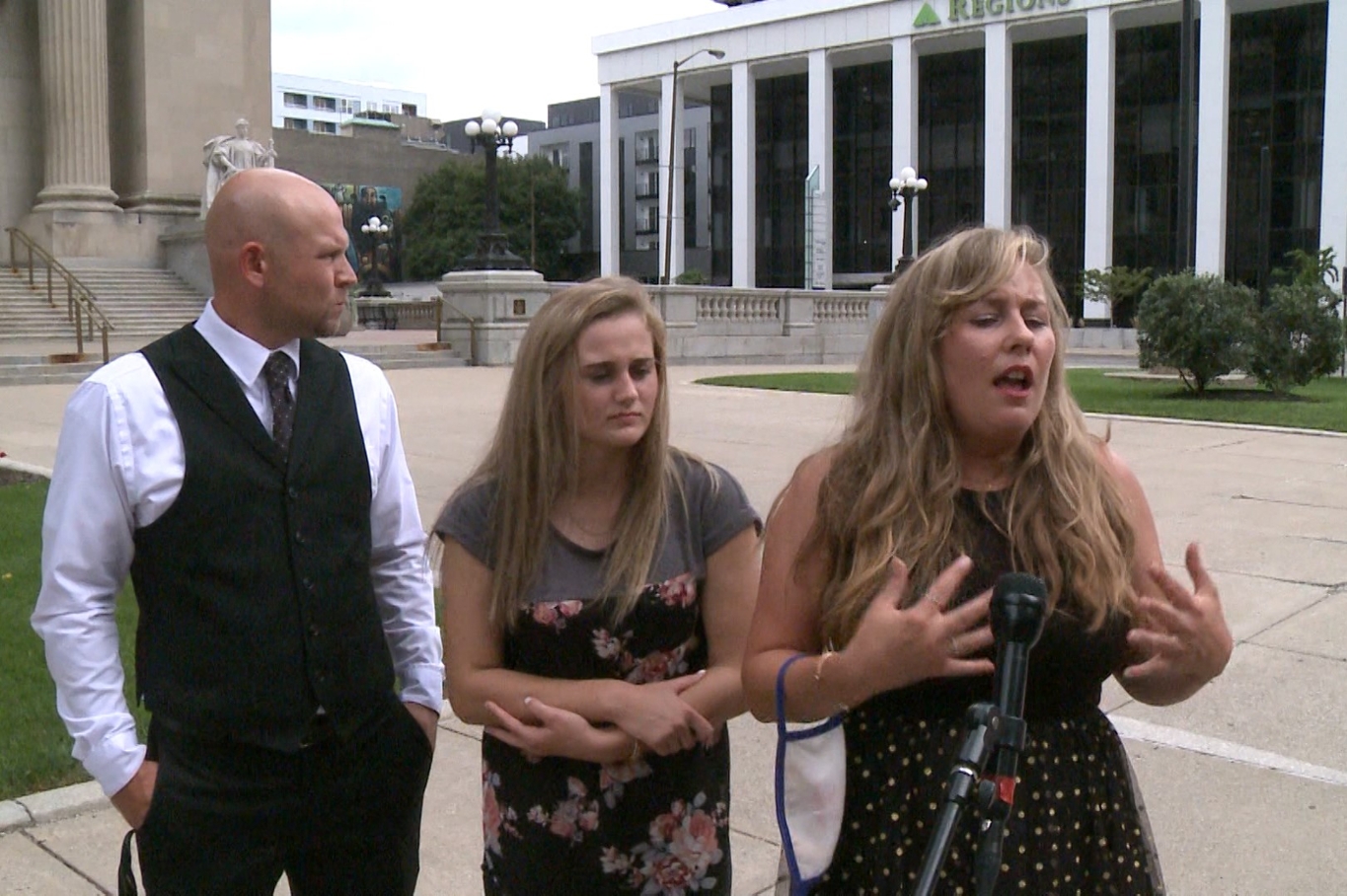 Eve says the school is violating its own code of conduct against sexual activities between students on and off campus, by not taking Kayla's allegations seriously.
A paragraph in the Lutheran student handbook says:
"We believe that God intends sexual intimacy to occur only between a man and a woman who are married to each other (1 Cor. 6:18; 7:2-5; Heb. 13:4). We believe that God has commanded that no intimate sexual activity be engaged in outside of a marriage between a man and a woman."
Reached for comment about Kayla's allegations, Lutheran Principal Michael Brandt released this statement:
"Our top priority as school administrators is to provide a safe, secure learning environment for every student. It is a constant concern and we take the responsibility of maintaining that security very seriously. Lutheran High School's mission continues to be to prepare students for Christian life while providing for academic excellence in a Christ-centered atmosphere."
As the litigation drags on, Kayla remains in limbo, unable to go elsewhere to finish her senior year and apply for colleges because of the hold on her transcripts.
But she refuses to let the situation drag her down, determined to speak out on behalf of herself and other rape survivors who are too afraid.
"I may not make a difference in the world, but I am making a difference for other girls and females who do have to go through this."
She helped lead a protest in front of the school on September 4th, and was joined by her friends and supporters.
"They stood by me 110 percent from the get-go."
The Indianapolis Metropolitan Police Department did not return our request for comment on this story.