Indiana University student Kylie Bostock says she was extremely disturbed after receiving an email from IU Wednesday night.
The email said IUPD received a report of sexual assault Tuesday involving two males and a female victim at Eigenmann Hall on Saturday night.
Bostock is a member of the IU Civic Leaders Center and reached out to the group.
"We know that this isn't the only time it's happened," Bostock said. "This is the one time it's been reported and publicized. And so we decided we wanted to do something for all of the survivors."
24-hours later, almost 500 students showed up at a sit-in in front of Eigenmann Hall.
Some people displayed their phone numbers on posters along with a message to sexual assault or rape survivors to call if they needed someone to talk to.
Others lent their support.
"I implore you to talk to someone. It doesn't have to be right now, it doesn't have to be tomorrow. But so many cases go unreported," a supporter said.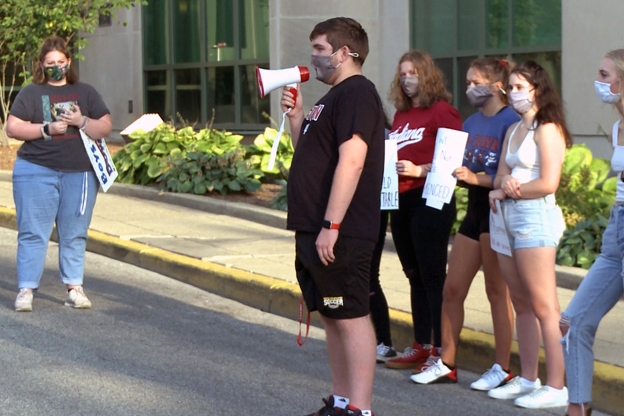 And a few survivors came up to speak.
"Coming from me being a male, I know how difficult it is for guys to come out because people consider it more rare to happen and we have societal standards that men are more masculine."
IU student Justin Freeman is a community organizer and helped put the rally together.
"I want to make sure I'm doing the best I can to create and equitable and inclusive environment that includes stopping sexual violence in its tracks," Freeman said.
Organizers handed out safety tips and other information on preventing and reporting sexual assault.