As part of our City Limits series we're looking into the issue of affordable housing in Bloomington.
As the city tries to increase the number of units for low-income families, the business community says there's another population that's struggling.
In part two of our series, we look at why so many middle-income earners are also hurting for housing.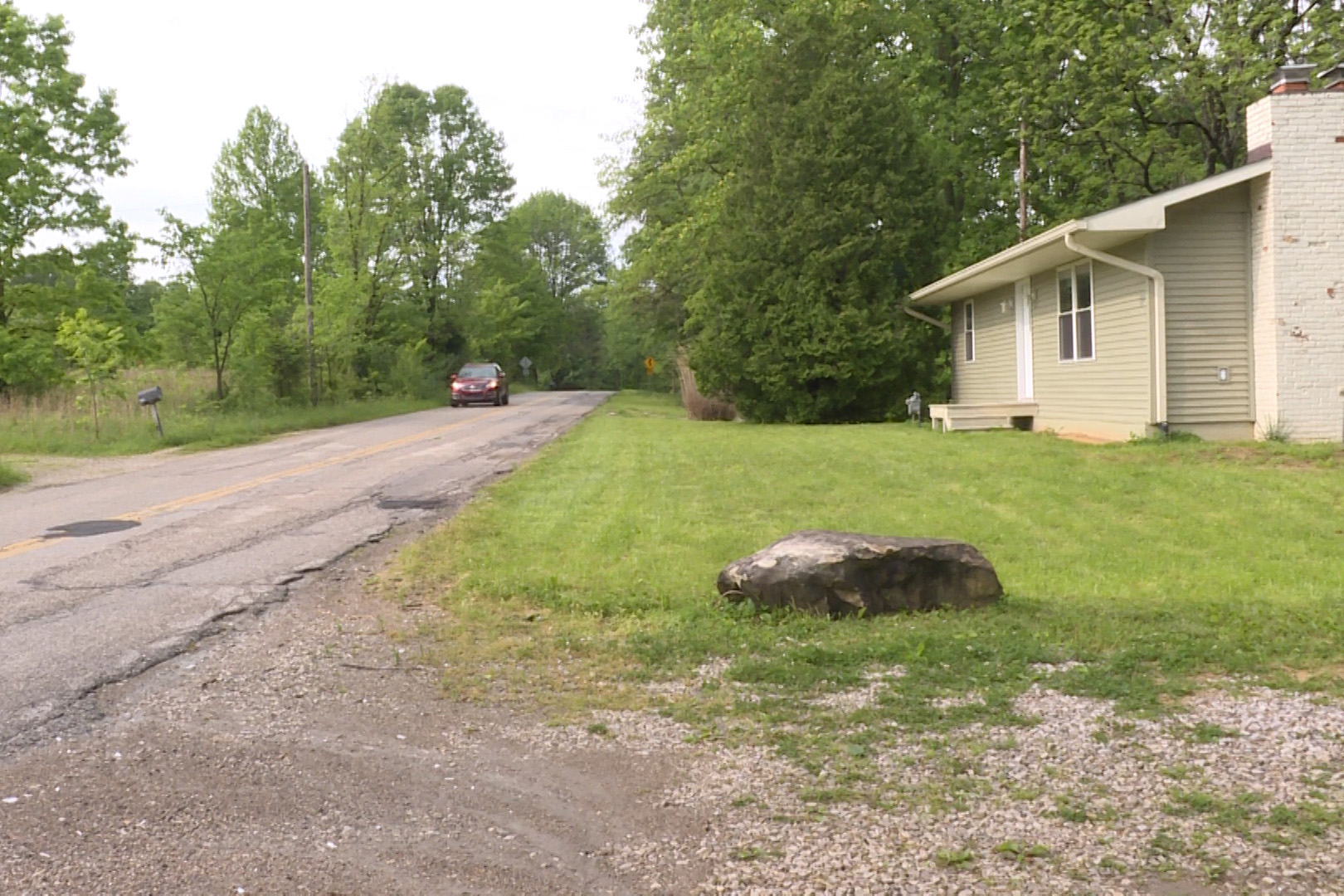 Bloomington Incomes Don't Match Housing Costs
When Lindsay Joy-Wenning and her husband Jason Wenning moved to Bloomington a few years ago, they quickly learned there's a lot to love.
"We go to the farmer's market on Saturdays, all of the community events like the arts fair and Taste of Bloomington's coming up," Lindsay says. 
So they decided to make their connection to the community more permanent and buy a house.
They didn't think finding a place would be an issue. They both have good jobs – Lindsay works for the state and Jason for the city. But that didn't help.
"A lot of the housing, especially in the area codes that deliver food, or groceries, or have good schools start at about $250,000 and quickly go up to half a million," Lindsay says. "And that will always be out of our reach."
So they ended up on a busy stretch of old State Road 37 in Monroe County. While the house is great, they'd like to be in a more kid-friendly area now that they have a 1-year-old son. They just don't know if it's possible.
"We could make it work if it was closer to $200,000, but we'd have to stretch ourselves pretty thin when it comes to daycare, groceries, all the normal stuff."
Their dilemma isn't unique.
Lynn Coyne just retired from the Bloomington Economic Development Corporation. He says the business community is concerned about the lack of housing available for middle-income employees who most often are interested in single-family homes.
"We're talking about homes for the median wage earner," Coyne says. "These are the folks that normally would buy a home and gain the value of that home, perhaps sell it and move on to another home. They're just not available for them anymore."
There's a couple of reasons for that. Monroe County is among the bottom third of Indiana counties when it comes to its median income. At the same time, it consistently has the most expensive housing market in the state. And, prices keep going up.
Data from the Indiana Association of Realtors shows the median sales price of homes in Monroe County increased by nearly 20 percent from April of last year to this year.
"When we see a short supply, prices go up," says Mary Jane Hall, president of the Bloomington Board of Realtors. "And, we're seeing that here. And, it's more evident in Bloomington where we have less new construction than it is in many other areas of the state."
That's concerning for companies who are trying to recruit workers to the area.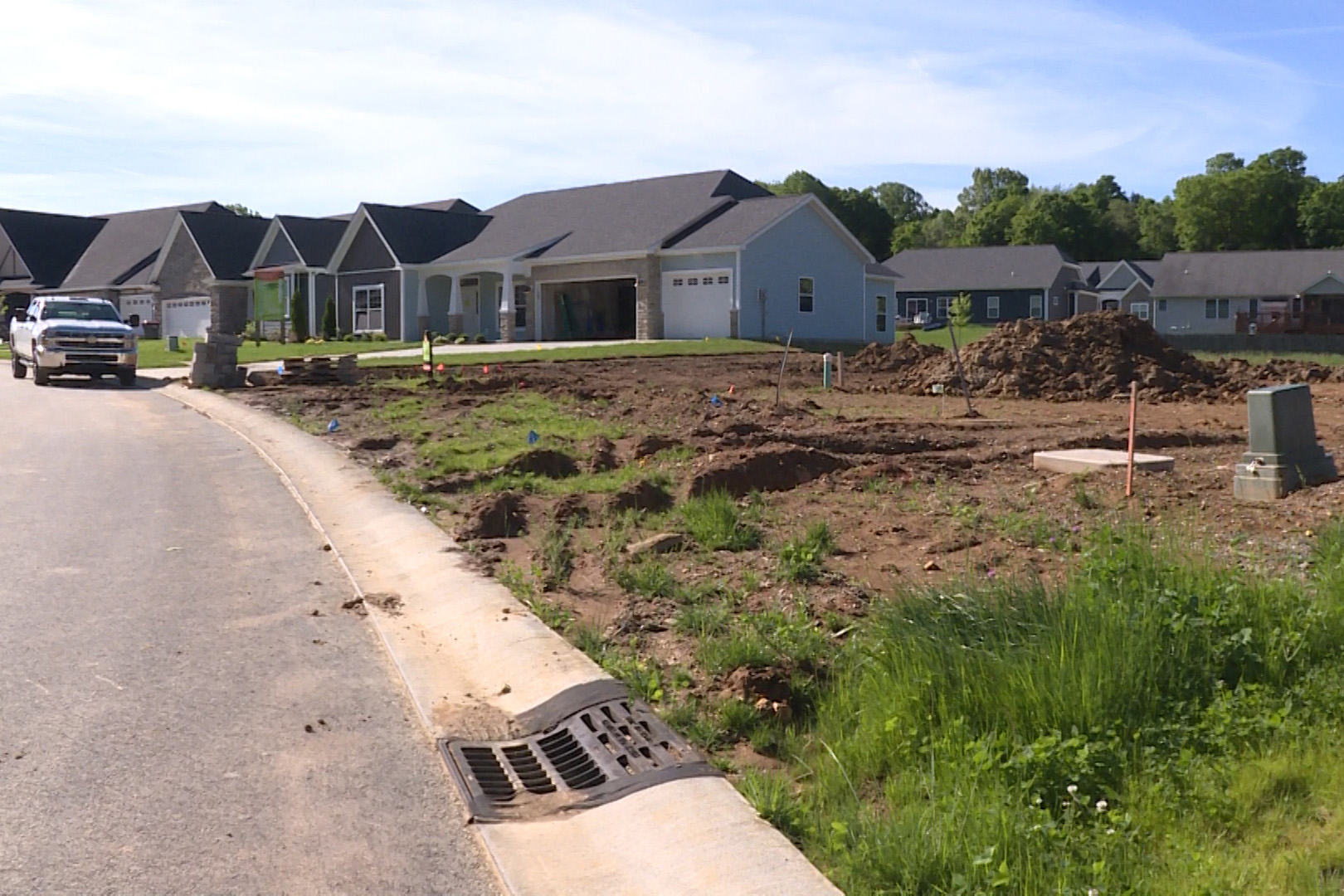 Solving 'Housing Crisis' Requires Regional Solution
Cook Group plans to add 500 employees over the next decade as it expands in Bloomington. But, there already isn't enough housing stock for its current workers. The company did a survey last year to gauge the need.
"Based on that survey we would estimate 400 to 500 Cook-based families in the Monroe County region that would need or be looking for purchasing single-family homes," says Dan Peterson, vice president of industry and government affairs for Cook Group.
Bloomington Mayor John Hamilton's made affordable housing one of his priorities. But much of the city's efforts focus on increasing the number of low-income units available.
"I wouldn't say that what the administration is doing downtown around the affordable housing issue isn't important, it is," Peterson says. "Certainly it's important. But, that's not the only component of our community that is in need of investment in affordable housing."
Hamilton acknowledges housing across all price points in Bloomington is a challenge, and says the city is exploring ways to help more people afford single-family homes.
"Another way is frankly buy land on behalf of the public that we then steer into development," Hamilton says. "I would be surprised if the current hospital site, as we do the redevelopment of that, I expect that redevelopment will include some affordable homeownership opportunities."
But, the land in Bloomington is limited – and pricey. So to truly address the housing shortage, stakeholders say the solution needs to be regional.
"Ellettsville has new construction," Hall says. "Ellettsville has lower prices and Ellettsville schools' scores are quite good. We're seeing a lot of families take a very strong look at the Ellettsville area."
Hall says more new housing developments like the ones going up in Ellettsville are needed to address the shortage.
Regional Opportunity Initiatives recently did an 11-county study to assess the current housing market and future demand. It will release the results later this summer.
When that happens, Coyne says it will take partnerships between local governments and the private sector to implement solutions.
"Fundamentally it takes a community-wide effort. Certainly land use regulation, land use policies, whether you'll allow subdivisions or not, homes to be built, that needs to be looked at very seriously in terms of the housing crisis."
And Peterson says leaders need to find a way to convince developers to build the type of housing families need. 
"Developers of housing additions and that sort of thing we're going to have to help provide incentives as government, but also as community to help de-risk some of that for them so they're willing to invest in the housing stock," he says. 
The Wennings hope a solution is coming sooner rather than later. They want to have a future in Bloomington.
"Bloomington is wonderful. We don't want to leave, that's for sure," Lindsay says. "We're hoping not to get priced out of living in town."
For now, that's the reality many hopeful residents are faced with.
Our community is changing, from closing businesses to traffic and road construction to affordable housing, and we see the impact of these changes all around us.
We want to know: What questions do you have about how the Bloomington of tomorrow will impact your work, your personal life, your community and your future?
Here's how it works: You submit a question you'd like us to explore about how Bloomington has changed over the past few decades, what you want to see for the city in the future and how ties with IU continue to shape the community.  
So: What do you wonder about how Bloomington is changing and how it impacts your life?
Interested in an ongoing conversation how Bloomington is changing? Join our Facebook group!