The Bloomington Farmers' Market Advisory Council voted unanimously to approve an edited draft of the 2020 Farm Vendor Handbook at Monday night's meeting.
The council OK'd a variety of changes to the handbook and other market documents at its monthly meeting, before the Board of Park Commissioners decides if it will continue running the farmers' market next month.
Most of the changes were in response to the controversy surrounding the market, after a vendor's ties to a white supremacist group surfaced. The city subsequently shut the market down for two weeks because it could not ensure people's safety.
READ MORE: Bloomington Farmers' Market Suspended Two Weeks Over Public Safety Concerns
"They cannot police our thoughts," says Advisory Council member Becky Vadas. "Whether you're a vendor or customer or anybody in the public, we all have our thoughts and our beliefs, and you cannot police that."
Many of the changes specifically dealt with vetting vendors and conduct within the market.
One of the changes prohibits "picketing, demonstrating, yelling, excessive or unreasonable noisemaking, obstructing or hindering the flow of pedestrians or access to a vendor, and other conduct disrupting Market activities" outside of designated free speech areas.
Rev. Forrest Gilmore, who was arrested while protesting in a unicorn outfit a month ago, asked if the city was looking forward to arresting more people next year.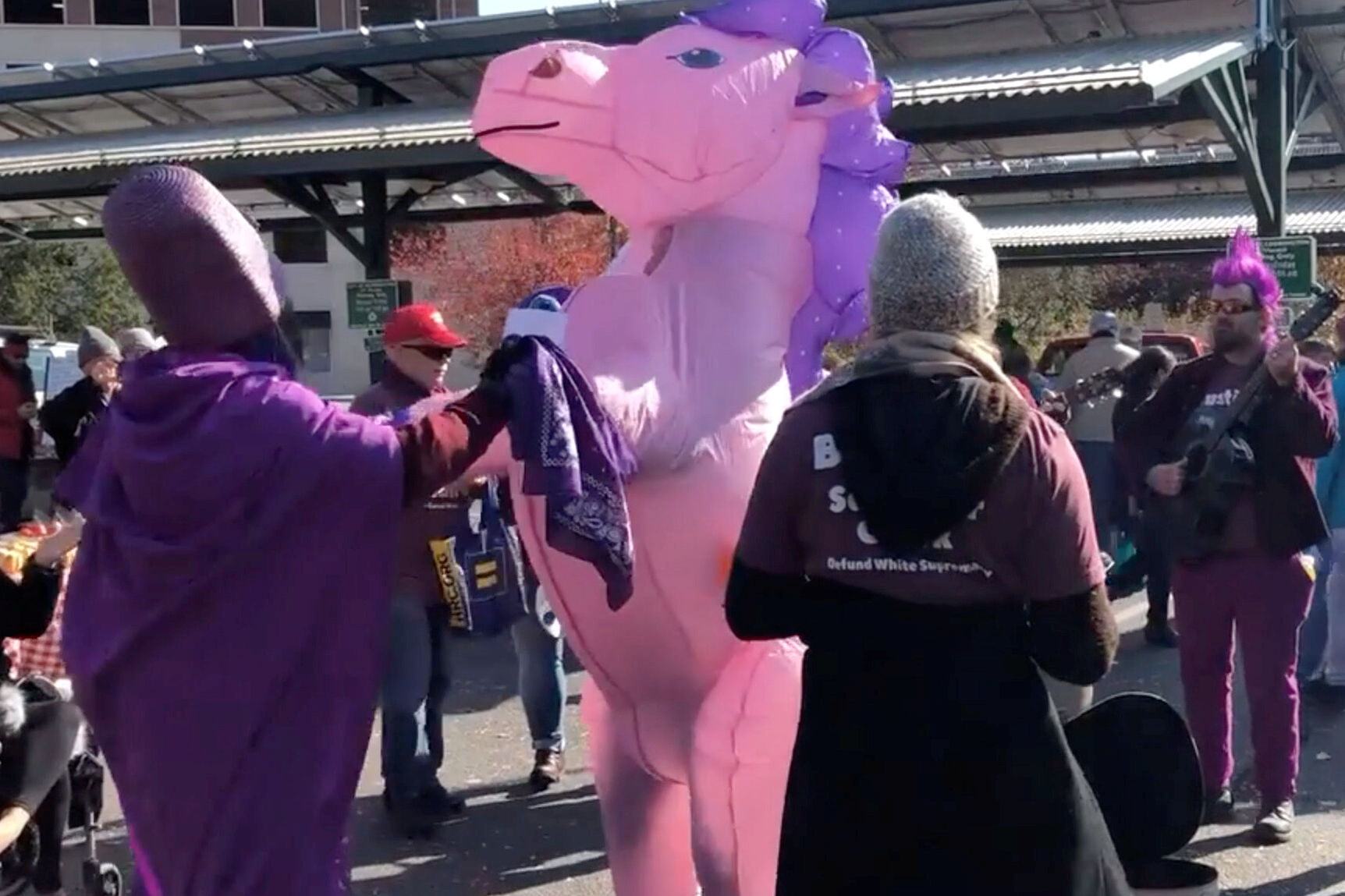 "By forcing a person away from the source of their protest, you are in fact making their protest meaningless" Gilmore says. "And so, I think this is legally challengeable, and I do think you're gonna get arrests with that rule."
Farmers' Market Advisory Council Chair Bruce McAllister says the controversial vendor, Sarah Dye of Schooner Creek Farm, has not yet applied for a permit to the 2020 market.
He also says there is currently no plan for the market if the Parks Board chooses not to run it at its meeting next month.