You won't see many women working games on the high school football fields in Indiana, but if you do, it's probably Holly McCammack.
McCammack is one of about a dozen licensed female high school football referees in the entire state, and has been doing it for three years alongside her husband. They started doing this to stay connected to schools and sports. But it's not the only sport she does; she started out by officiating track and volleyball.
She loves it, but the job can be tough. She says she's still getting used to how angry people from the crowd can get about her calls.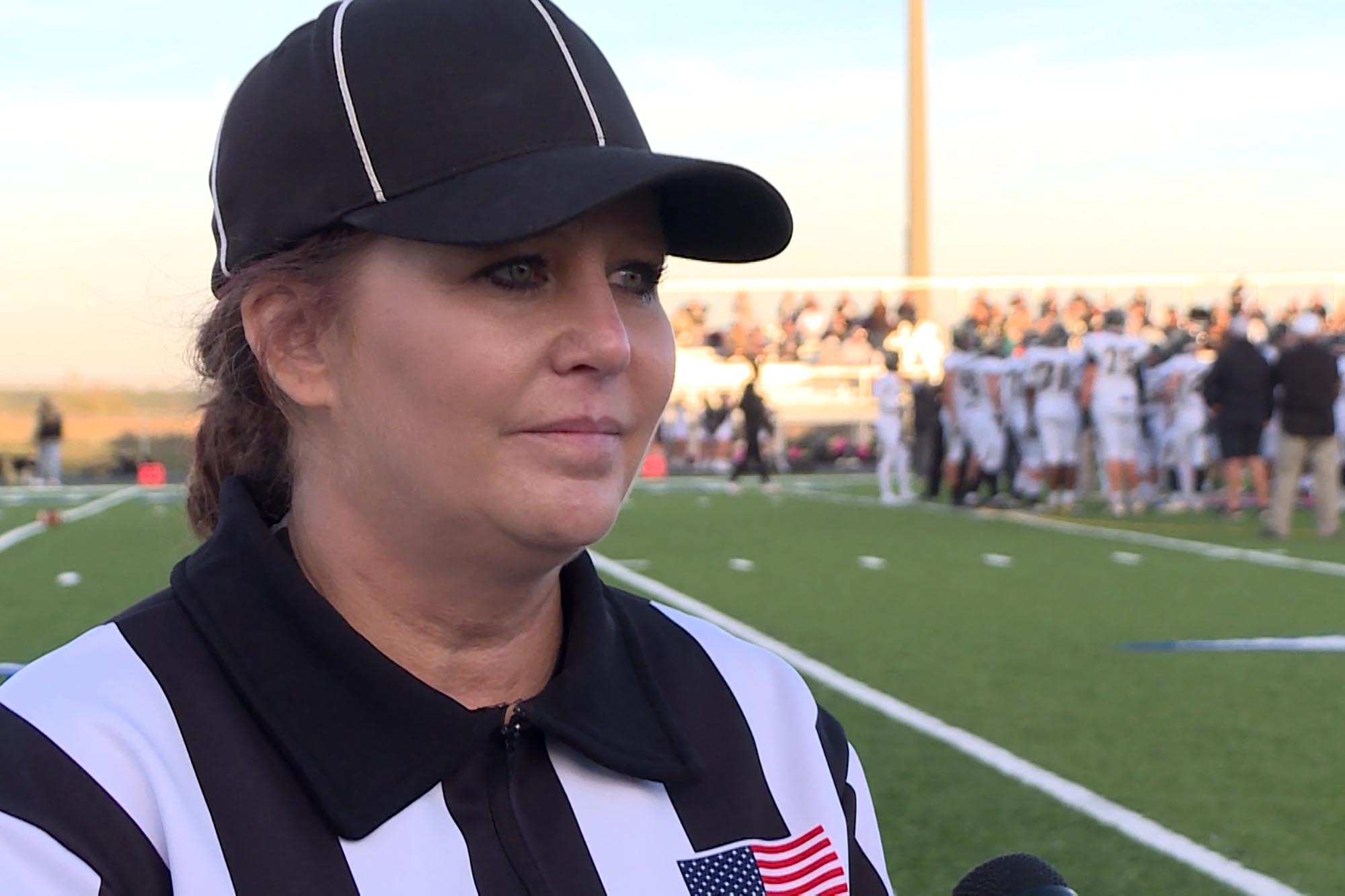 "It's one of the things that's been the most shocking to me actually, you know people who officiate are doing it because they want to give back to the game," she says.
McCammack's concern about fan behavior is the most common complaint among referees, according to Sandra Walter. She's the assistant commissioner of the Indiana High School Athletic Association, or IHSAA.
"The officials are finding it necessary to remove fans at a rate that is 25 percent higher this year than last year. And I will tell you last year that removal was 43 percent higher than '17-'18," she says. 
Angry fans have followed officials to their cars or made verbal threats. Other things stack up too, like travel, buying uniforms, training – and usually, a select handful of people decide who gets assigned to the high-stakes games. When the economy is good, Walter says, it's tougher to convince people to deal with all of that for a paycheck that might not break even with the costs, and many officials are walking off the field for good.
The IHSAA has 5,198 licensed officials this year, compared to nearly 6,907 in the 2016-17 school year. 
So why does this matter? Walter says lessons kids learn in sports stay with them for life. 
"We're talking about how to create and reach goals. We're talking about how to get along with others. Teamwork, cooperation. You tell me one area in your adult life where that's not necessary," Walter says. 
None of that can happen without referees. 
And that roster of officials in the state includes fewer than 600 women.
Walter says a big drawback for working moms is missing out on family time. McCammack was a stay at home mom and didn't start officiating until her kids graduated. But even when women do take the job, finding gear made for them can be impossible.
"There's no place that will sell a woman's football uniform to officiate," McCammack says.
And McCammack says getting more women on the field can show kids what equality looks like.
"Not having women in these roles sends a message that women are not strong enough to hold a role of that prestige or of that importance," she says.
The complexities behind the shortage have more people taking a closer look at the problem to find solutions.
A class of sports management students at IUPUI has been researching different challenges officials say contribute to the shortage of referees. 
Chris Seymour's group is looking at the role of the assigner: the ones handpicking officials for high stakes games and tournaments. He says a lack of transparency can result in bias or favoritism for who gets to "move up" in the industry, and that can be really frustrating. 
"We actually had an NBA official come to our class and speak to us and he said that it was easier for him to become an NBA official than it was to officiate a state finals," Seymour says.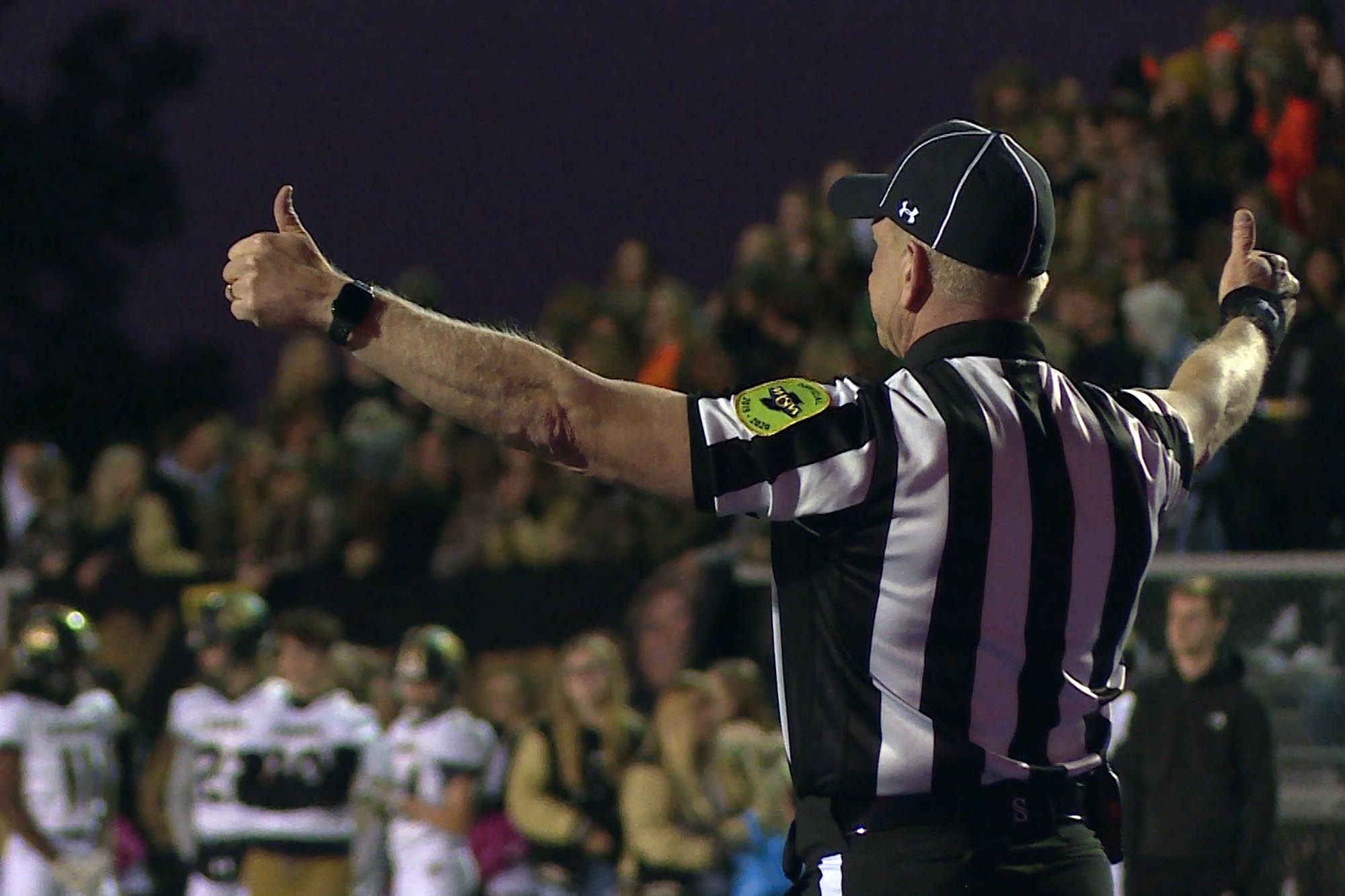 Eventually, the group will share solutions with IHSAA, the NCAA and other people in various sports organizations, because the shortage isn't limited to Indiana or even just high school athletics.
But while people in the sports industry focus on some of the bigger, more technical answers, referee McCammack says a fairly simple, but essential place to start is just empathy.
"Without officials on the field we're not going to have education-based athletics anymore," she says. 
Because even in uniform, she says, she's human too.
Contact Jeanie at jlindsa@iu.edu or follow her on Twitter at @jeanjeanielindz.