Two months ago, Liam Kincaid had a job lined up in California.
Now, he's home with his siblings trying to kill time however he can.
"Right now on my end, I'm doing a little bit of you know, research work for the University on that I was doing prior, just kind of from home but my goal is just, during this time, just try and focus on myself," he says.
Opportunities In Limbo
After graduating from Indiana University in December 2018, Liam was supposed to head to Los Angeles this spring, where the plan was for him to work for the Big 3, a professional three-on-three basketball league.
Liam's in the same situation as many college graduates and students who've had their plans put on hold by the coronavirus – including his siblings.
"As a biology major, a lot of my classes have lab components and I also do research on campus," says Liam's younger sister, Frannie. "And those are two things that are not really possible to do remotely or online. And so, having my professors trying to adjust for that has been really difficult."
Frannie has spent the last three years or so doing ovarian cancer research at IU – but since in-person classes and undergraduate research have been halted, she won't have the opportunity to publish the data she's collected.
"I also had an internship lined up in Chicago to work at Northwestern School of Medicine, also doing cancer research, and then also working a little bit and their clinical trial lab that looks at you know, new drugs on patients," Frannie says. "And so I was really excited and I honestly don't know what the standing of that is."
The Kincaid kids illustrate a problem that is happening around the country. According to research from the jobs site Glassdoor, internship opportunities have dropped 52 percent. That leaves a lot of college students and recent grads in limbo.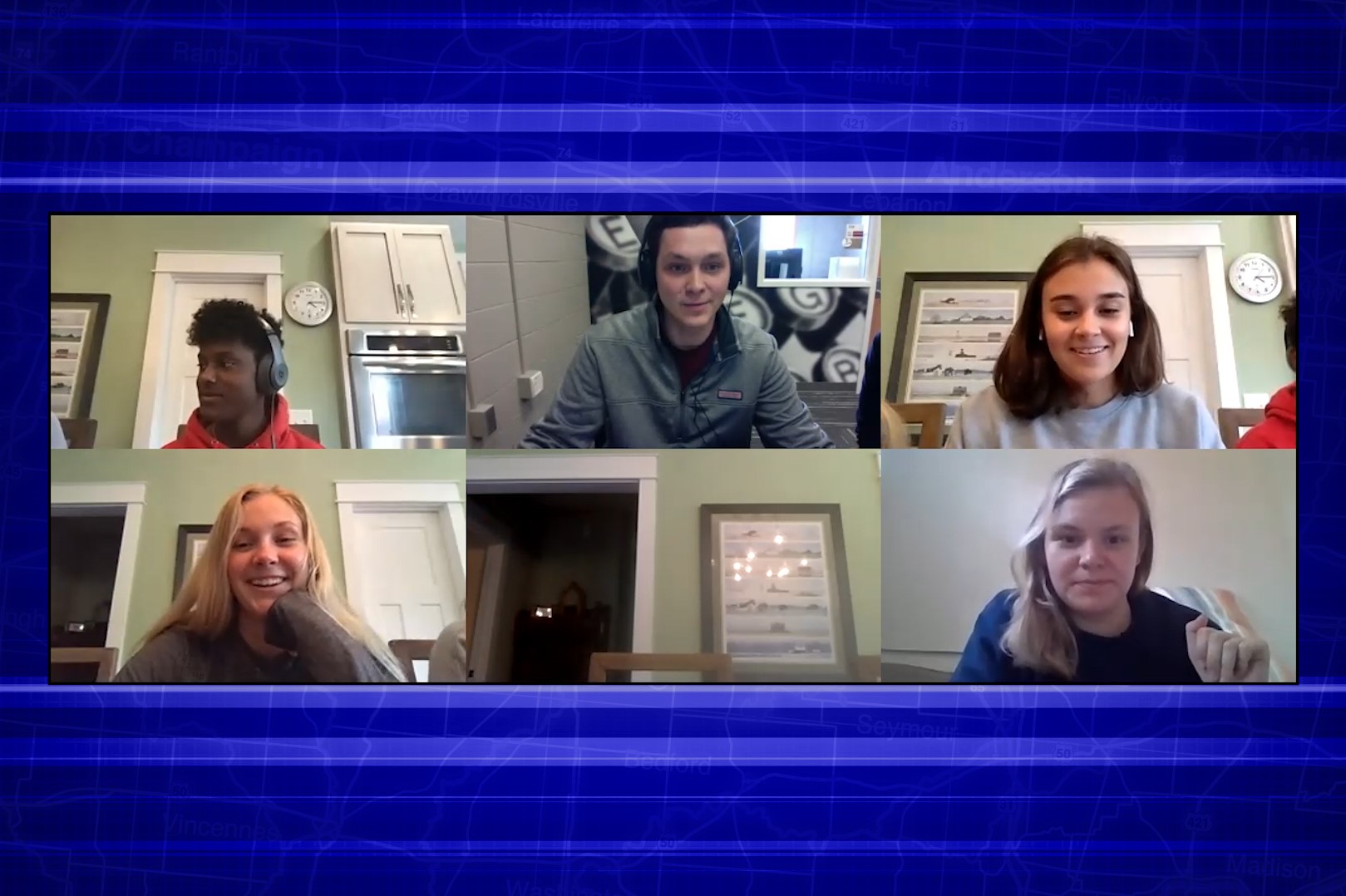 Internships are the way to network and get your foot in the door. Last year, 57 percent of seniors who did an internship had a job offer upon graduation – that's 14 percent higher than those who didn't have one. At IU's Department of Biology, two-thirds of graduates find employment right out of college.
Times Are Hard For Students, Grads And Employers
Executive Director of Undergraduate Career Services at IU's Kelley School of Business Rebecca Cook says the circumstances call for some flexibility on the part of recent grads and students alike.
"From a student standpoint, definitely it's like what is happening, do I have a job? Taking a look at the company's side though, they're trying to figure this out as well," she says. "I think we have to take a step back and say this is impacting everyone globally at the exact time. This is not about the students. This is not about their skills sets. It's more about what's happening. How do we deal with it? How do we keep our current employees?"
At Cook Medical, for example, that means furloughs and a 20 percent pay cut for salaried workers.
At Indiana University it's no raises this year. In service and hospitality sectors a lot of people have been laid off.
In The Meantime, Young People Should 'Be Flexible'
Cook says this is different than the 2008 recession because it hit almost all industries in some way.
"In the sense of our people being laid off and it being a tough market, yeah that's the same, but I do think looking forward and people looking for jobs really should just be creative in how they're doing it," she says. "Be flexible. Recognize that, 'I may not get my dream job right away but I can build my skill set to get that dream job.' The economy will come back. It always does. We're just not sure exactly when."
That goes for the Kincaids too.
"It's a great opportunity to build up some training, whether it be online or, maybe, take another class," Cook says. "Or maybe it's a chance for you to join another company, build up that experience and then make that switch."
Through it all, Liam says he's able to keep things in perspective.
"You know, people are actually losing their jobs, their way of feeding their families themselves, providing shelter, paying rents," he says. "In the grand scheme of things, it's not that bad. I don't know. I mean, I'll survive. I'll get going."
For the latest news and resources about COVID-19, bookmark our Coronavirus In Indiana page here.