Respondents to a recent survey would like to see the IU hospital site used for a variety of housing.
The city purchased the 24-acre site in 2018 to start planning for the redevelopment when the hospital relocates to the east side by the end of next year.
The $6 million price includes a cleared site with the existing parking garage and maybe the Kohr Administration building.
The second public forum was held on Zoom Thursday night to reveal design options considered after June's meeting and to gather more public input.
A recent housing study projects the city will need 2,500 additional housing units over the next decade.
READ MORE: Study Finds Majority Of Renters, Homeowners Spend 30 Percent Of Income On Housing
Urban design team Skidmore, Owings & Merrill is working with the city and other committees to come up with a final design for the site by the end of the year. 
The three options the consultants presented are for site design and connectivity to the city: 
Scheme 1 uses smaller parks and gardens that connects to an east to west pedestrian way.
Scheme 2 is a series of terraced landscapes that runs north and south with one less connecting street. 
And scheme 3 is a broad, larger greenspace running east to west with storm water features.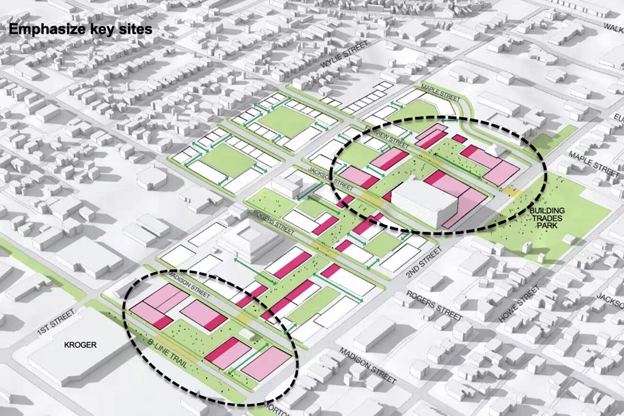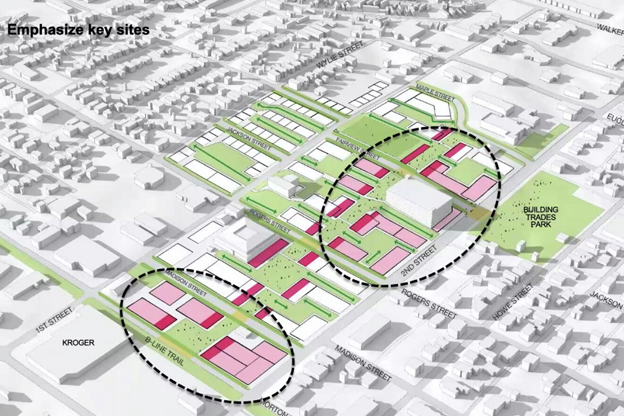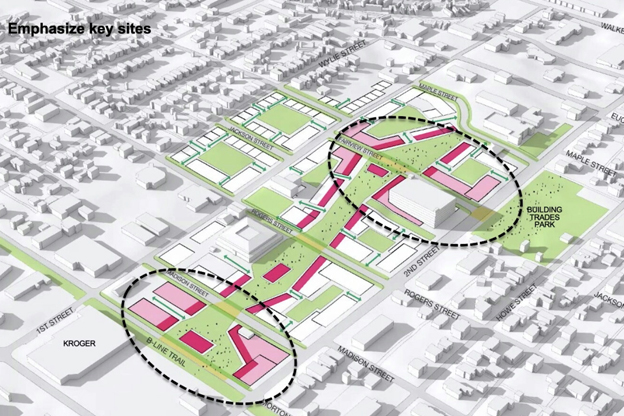 Consultant Doug Voigt credits the pandemic for promoting innovation in urban development.
"Whether is potable water, looking at fresh air and natural ventilation, looking at the importance of open space. These things all happened a hundred years ago, and continue to be part of the conversation," Voigt said.
He says modular office space and working from home concepts can be included into the final master design plan. 
The next meeting will be scheduled in October. Online input on the three schemes will be available Monday at bloomingtonhospitalsite.com.