Vauhxx Booker says he's growing increasingly frustrated at how long it is taking for his attackers to be brought to justice.
"Justice can be delayed, but it can't be denied, and the only question is how long are we going to delay justice," Booker said during a rally Friday at People's Park in Bloomington.
On July 4th, Booker who is black, was pinned to a tree by some white men near Lake Monroe. One of the men asked for a noose before the assault was broken up.
Booker's attorney, Katherine Liell said her client would have a better chance of seeing his attackers get justice if a federal grand jury is empaneled to hear the case.
"We have a small prosecutor's office and a small community which is obviously struggling to get ahead of this case."
Monroe County prosecutor Erika Oliphant says Booker's case isn't taking any longer than most other assault cases would take.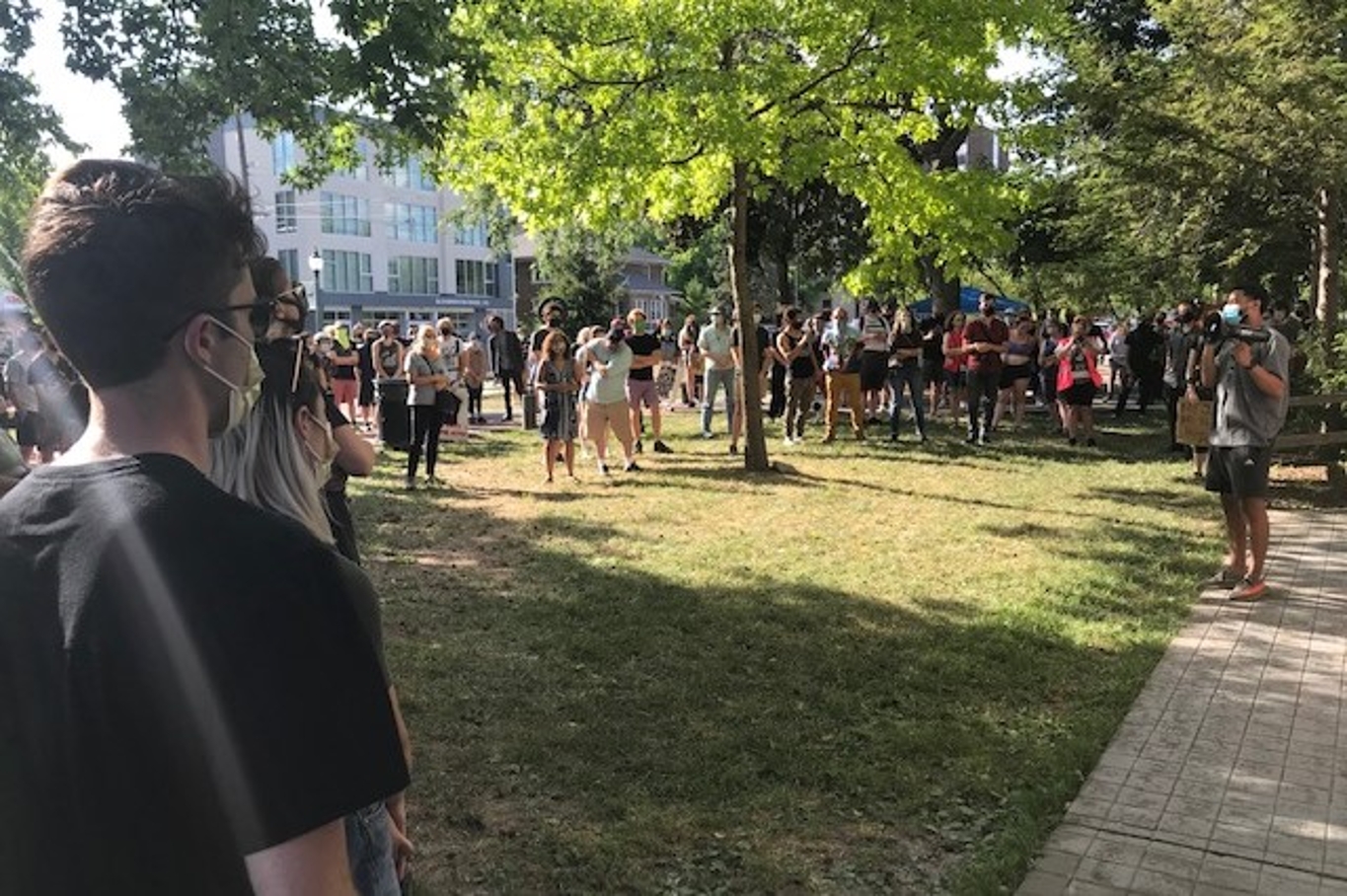 Officers with the Department of Natural resources are handling the investigation, since the incident took place on state park property.
Liell said if the U.S. Attorney for the Southern District empaneled a grand jury, it could also look at other hate crimes around the state as well as police abuse.   
"They have a civil rights division, we don't," she said, referring to the state court system.
Liell and Booker spoke shortly before the hundreds gathered for another rally against racism in Bloomington.