Posts tagged Louisville
February 13, 2012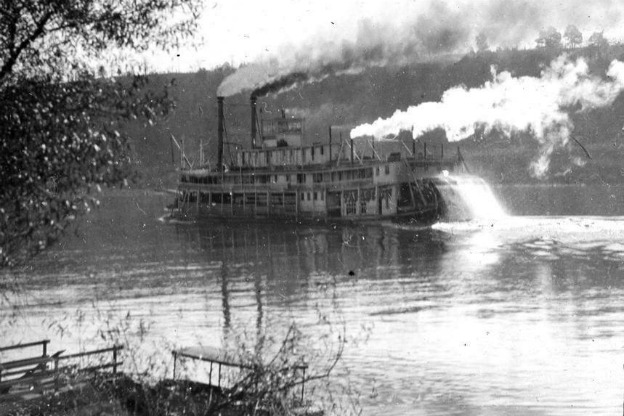 Steamboat Dreams
New Albany promoted itself as the "real head of navigation on the Ohio-Mississippi system". But merchants never realized their steamboat dreams.
February 12, 2007
Charlestown Powder Plant
Even before the U.S. officially entered the second world war, Congress authorized increased spending for the manufacture of arms for sale to the allied forces. The passage of the first national defense appropriations act in June 1940 quickly resulted in the construction of the world's largest smokeless powder plant near Charlestown, Indiana.