Posts tagged Hoosier School
August 26, 2013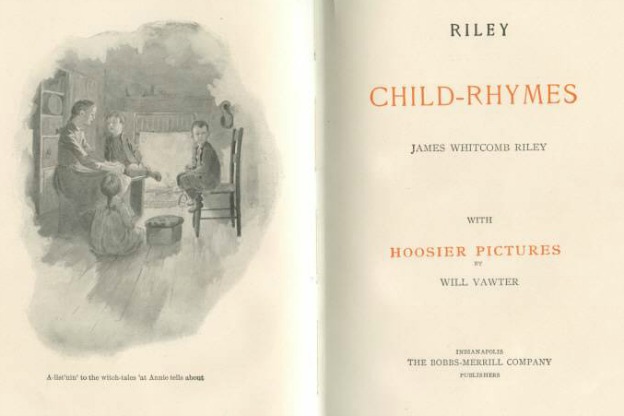 Picturing Little Orphant Annie
It was Will Vawter's introduction in 1893 to poet James Whitcomb Riley that would put Vawter's art in the public eye.
March 14, 2011
Ex Libris Indiana
One of the first serious studies of Indiana art sidestepped the state's Impressionist painters for its bookplate designers.
August 25, 2008
Art Colonies of the Midwest
In 1900, T.C. Steele's landscape The Bloom of the Grape , painted on-site in Indiana's Muscatatuck Valley just a few years earlier, won an honorable mention at the Paris Universal Exposition. The painters who were putting Indiana on the map at the turn of the twentieth century were members of a transitional generation.