"The Blair Witch Project" had a budget of roughly $60,000. Romero's "Night of the Living Dead" cost about $114,000. And the first "Paranormal Activity" had a budget of only $15,000. The horror genre has proved time and again that a big budget is not a prerequisite for a successful film.
That's the pitch behind Moonlight Films, a small production company based out of Linton, Indiana, that produces roughly two feature-length horror movies a year, all on a shoestring budget – or a "dental floss budget," as member James Stevenson joked.
The core group is made up of Stevenson, Deron Morgan and James Ian Mair. While Mair primarily writes and directs, each of them picks up a number of roles on the team, from effects and prop work to videography and editing.
The trio has been producing their own movies since 2012 under the Moonlight Films banner, although Mair and Stevenson have been creating together since the third grade.
"We started filming little movies in the backyard with our parents' cameras. And they would run us back and forth and help us make costumes and all sorts of things with school friends," Mair said.
Support For Indiana Public Media Comes From
In 2012, Moonlight Films released its inaugural feature, "After Dark," with a small premiere of a rough cut at the Tivoli Theatre in Spencer. But the group was unhappy with the final result and shelved the film until they released a re-shot and re-edited version on their YouTube channel this August.
"It was a total mess. We bit off way more than we could chew with the special effects," Mair said. "It's not Shakespearean by any means, but it's in a lot better shape than what it was."
Moonlight Films has a history of utilizing local actors and Indiana locations, which gives their films a distinctly Midwestern feel.
"That's what we know. It's just natural to have it set in the Midwest or even in the south," Morgan said.
"We have a little bit of a twang," Mair joked. "If we set this in Los Angeles, it's not going to be believable."
The team releases all of their films for free on YouTube. While that might seem counterintuitive, Moonlight Films has seen its fair share of success on the platform, with roughly 2.5 million views across the channel. The ad revenue isn't enough for the group to quit their day jobs, but it does help fund new projects.
"A lot of times, how well our YouTube channel does determines what we spend on the next movie," Mair said.
That openness with their projects is what ultimately put them in front of some of Moonlight Films' collaborators, like "The Toxic Avenger" director and Troma Entertainment President Lloyd Kaufman.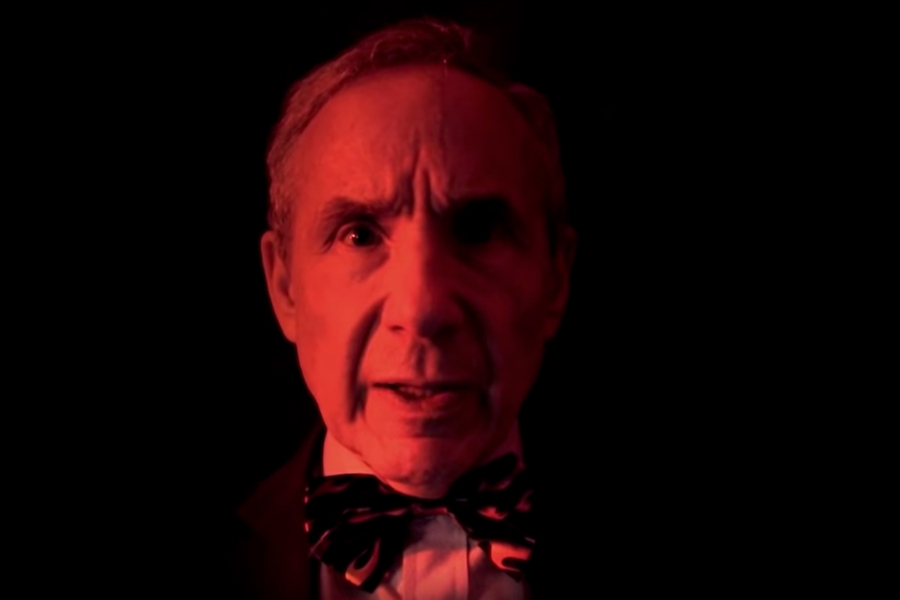 In a 2013 interview with Cinemassacre, Kaufman put out an offer to independent filmmakers, saying he would appear in their projects to help raise notoriety. The Moonlight Films crew reached out to Kaufman's manager ahead of his appearance at PopCon Indy and set up a quick shoot in Kaufman's hotel room.
"We got Lloyd for three hours, what can we do? So, we spent half of that on 'Graveyard Stories,' and the other half on a portion of a movie we're doing in this early part of next year," Morgan said. "Where it looks like a creepy, hellish haunted house landscape, we shot that against the wall in a hotel room he and his wife were staying at. Just brought a black sheet and a red stage light, and it was as simple as that."
Making these projects takes a large amount of time, effort and money, but Mair said it's given the team a newfound respect for independent filmmaking.
"Most of them have a lot of longevity with our group, and they come back over and over again," Mair said. "Really, there is no monetary pay for much of it, for any of us, really. Because this huge group has the passion to do it, we take what little we have and we pull off the best thing we can."
Moonlight Films' newest release is "Blood Cove," which Mair said is heavily inspired by 1980s slasher movies like "Friday the 13th" while trying to avoid the tropes of the genre. It centers around a man searching for his daughter after she goes missing in a small town.
"It's definitely got a grittiness to it, and a harder edge than a lot of our other films," Mair said.
 The movie premieres at the Tivoli Theatre in Spencer, Indiana, on October 27 and on YouTube October 31.