When you first walk into Ray Gipson's barber shop in Columbus, it's hard to imagine it turning into a kitchen. But by 6 p.m. on the first Tuesday of every month, it becomes just that. About a dozen volunteers, most of whom are Gipson's own friends and family, grab the slow cookers from the back and start putting together take-out boxes of tacos for local shelters. 
February's Taco Tuesday volunteers delivered 71 meals, a number which Gipson says keeps growing every month.
"Taco Tuesday started with us thinking we were gonna have homeless people come to my barber shop," Gipson said. "My son asked me, since I was homeless, would I have gone into a barber shop and accepted food from anybody? And I told him probably not."
Support For Indiana Public Media Comes From
It was then that Gipson and his son, Keenan Noel, decided they would deliver the tacos to shelters directly. Volunteers load up their cars and head off to three different shelters around Columbus: Brighter Days, Turning Point and Horizon House. 
Gipson arrived in Indiana from New Jersey in 1998, homeless and addicted to drugs. He started the Taco Tuesday program this past December after finding a used syringe behind his shop. For Gipson, it was a sign from God.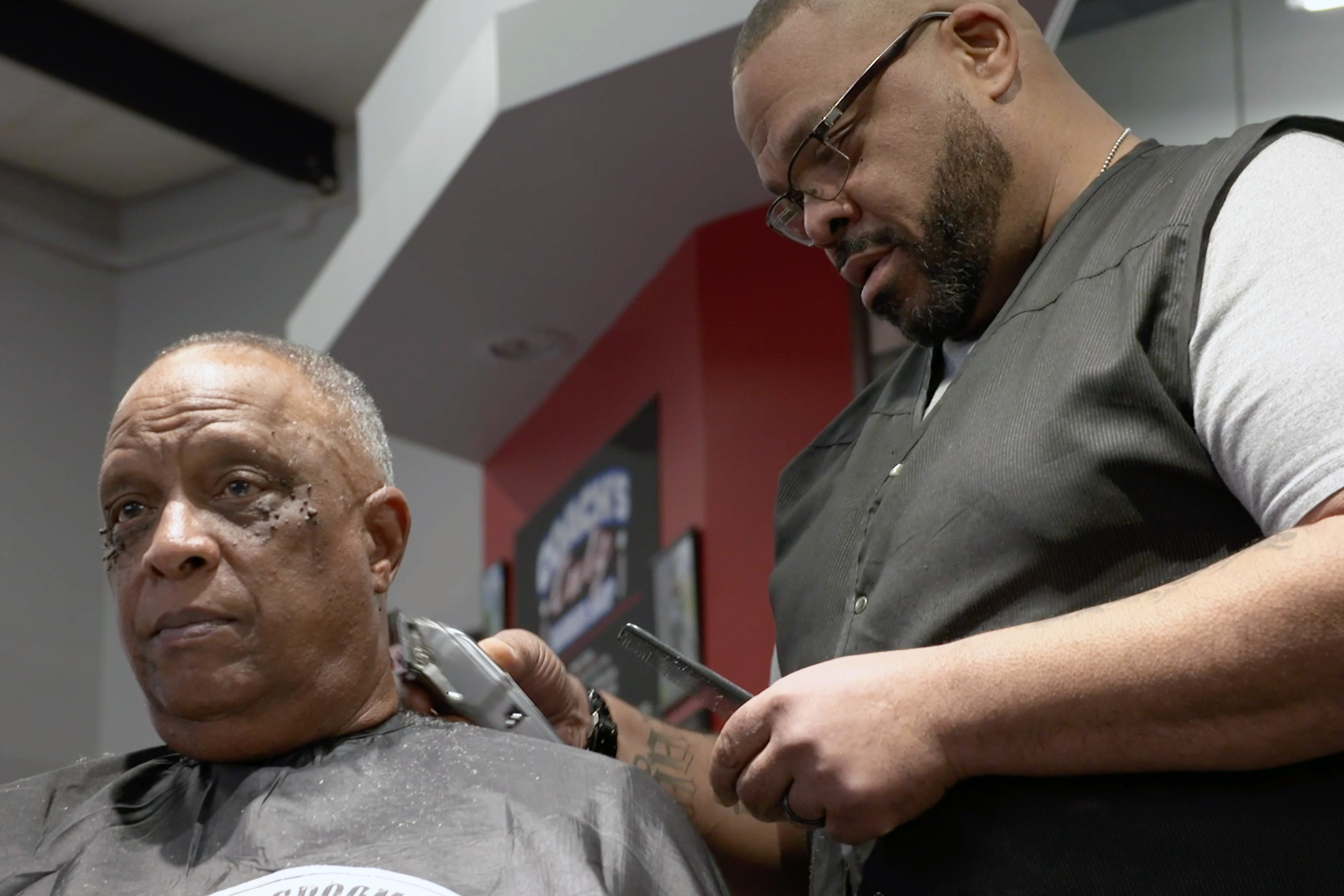 He says his faith guided him through times of hardship, and continues to guide him now as he seeks to provide support and healing for others.
"I think if we touch somebody, it can change their life," he said. "It changed my life."
See our full interview with Gipson below: