Since the closing of Barnes & Noble earlier this year, Bloomington residents have been wondering if it's gone for good. One Bloomington resident asked our City Limits section if there was any chance the store would ever return.
Residents who enjoy the hunt for a good book especially felt the loss when the store shut its doors in town.
Nancy Boerner is a retired collection development librarian and avid book reader. She says she lost her favorite place to browse and find new books when Barnes & Noble closed.
"I wondered if it was ever going to return to Bloomington," she says.
Nancy visited the bookstore at least every other week and after it closed, she knew she wouldn't find another place to satisfy her book needs. For Nancy, Barnes & Noble was more than just a book store.
"They build a sense of community," she says. "I heard a lot of people say after Barnes and Noble closed that they were really sad about it and I know one person that won't go to ALDI because it took his Barnes and Noble away."
An ALDI grocery store opened this summer in the old Barnes & Noble location.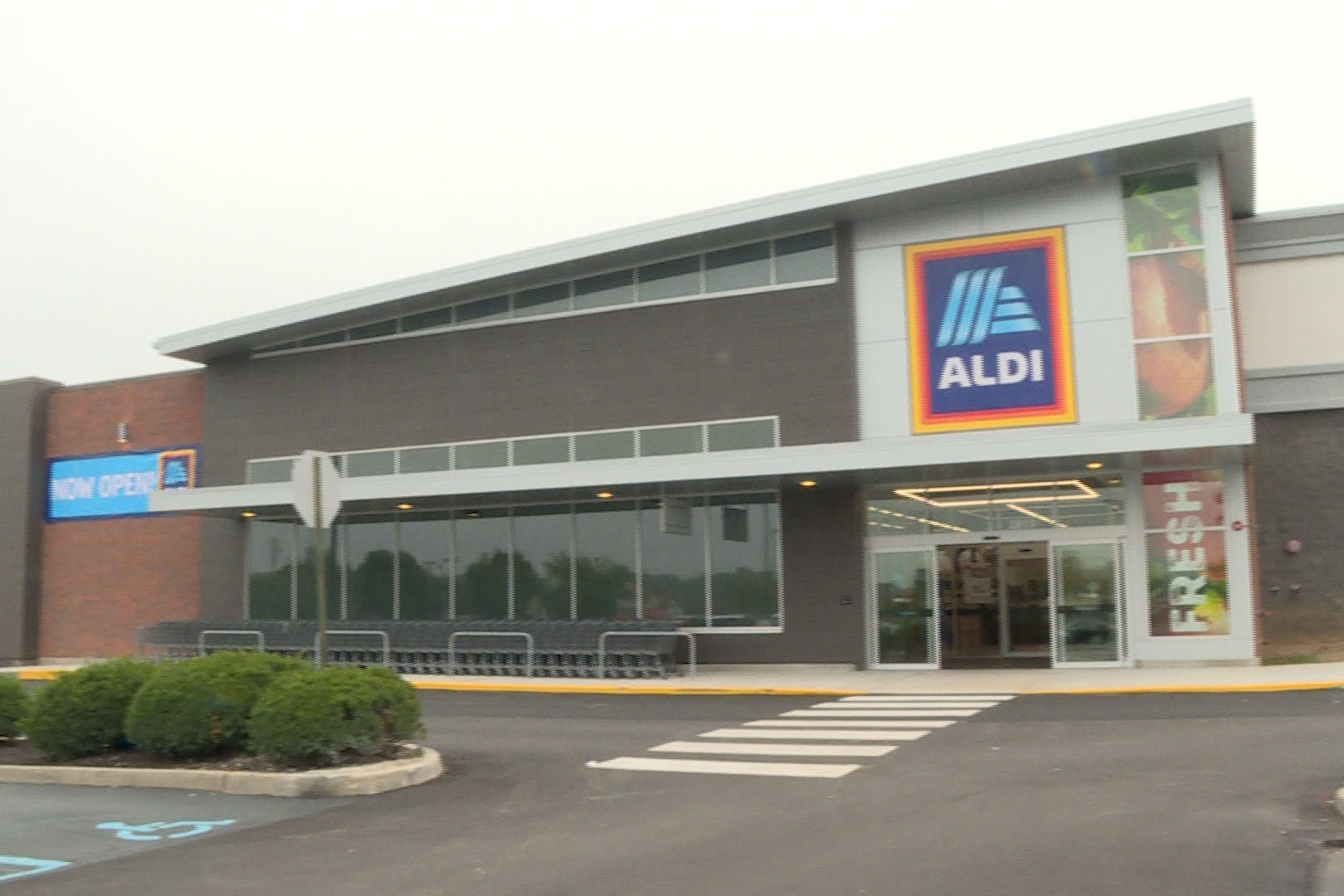 According to Barnes & Noble's media spokesperson Alex Ortolani, the company is interested in finding another location but have nothing planned as of now. He also stated that the reason they left their prior location was because their lease had expired and there was not an opportunity to renew it.
There was one other store however that Nancy remembered and loved because of the space and book selection it provided.
Morgenstern's was a local Bloomington bookstore that opened in November of 1990. Rick Morgenstern, the owner, opened the store with the goal of creating an intimate gathering spot for the community.
They offered poetry readings, evening spotlights, and even had jazz bands play on weekends.
Within a few years of the store's opening, big market stores like Borders and Barnes and Noble opened right next door to Morgenstern's, ultimately putting them out of business.
But there may be hope for Rick Morgenstern and his business now that the market store competition is gone.
"I didn't even want to consider doing it again while one or both of them were here and in February, we got the announcement in the Herald Times that Barnes and Noble was leaving and I immediately thought maybe it's time now," Morgenstern says.
With fundraising efforts for the new store underway, Rick hopes that 2020 will finally be his year. At its core, it will be a bookstore but Rick has big plans for his new space. His vision is not to recreate his old store but to create something new based off his experience with his previous store.
 "What we intend to offer which is actually organically and without intention offered in our first store which is the experience of being in a really cool place, a community gathering spot where you can hang out for hours if not the entire day," he says.
Rick believes there is something special about being able to go to a bookstore to study or find a new book or to simply just enjoy the culture. For him, the experience is everything.
 "The only group that we can really strongly speak to are very strong community-based people who support independent business and want to put their dollars there," Morgenstern says. " I'm scared and I'm also hopeful and excited that Bloomington has enough of that mindset that we can actually make it in today's climate."
While Morgenstern's is still in the works, there are still places to buy books in Bloomington including the Book Corner at Walnut and Kirkwood, Caveat Emptor Used Books on Walnut, and Half Price Books Outlet on the west side.
Patrons of the Monroe County Public Library can also purchase books at the Friends of the Library Bookstore.
We want to know: What questions do you have about how the Bloomington of tomorrow will impact your work, your personal life, your community and your future?
Here's how it works: You submit a question you'd like us to explore about how Bloomington has changed over the past few decades, what you want to see for the city in the future and how ties with IU continue to shape the community.  
So: What do you wonder about how Bloomington is changing and how it impacts your life?
Interested in an ongoing conversation how Bloomington is changing? Join our Facebook group!