In several states, cases of the coronavirus are rising at record-high rates. But that's not the case in Indiana.
Numbers are trending downward since the peak period in April.
A growing number of new cases across the country and in Indiana are among young people.
Some of that is probably because more people are being tested; the availability of testing was limited, and sicker people and older people were bring given priority. Now many less-serious cases that would have gone undetected earlier in the outbreak are being confirmed.
But Gov. Eric Holcomb says it's also because young people aren't being as prudent.
"Maybe our elders are being smart about this and are hunkering down and the folks with diabetes, hypertension, obesity, those underlying health conditions are being smart about it," he said. "This might be a little unfair, but maybe the younger folks are being a little bit sloppy or not as smart as their elders."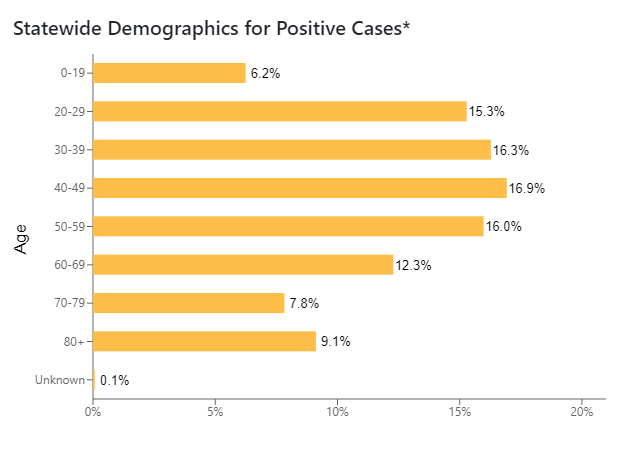 Fifty-five percent of Indiana's positive cases are among people under the age of 50. 
But 97% of all the state's deaths are among people over the age of 50.
"That shift to the younger generation, or the folks who are feeling fearless or invincible or that they can play right through and nothing will happen to them," Holcomb said. "But what the point is that it's still affecting that older generation, so we still lost too many Hoosiers through this all."
For the latest news and resources about COVID-19, bookmark our Coronavirus In Indiana page here.