Tod Curtis, a Bedford area orthodontist, began collecting video games when he was a child. Now his collection takes up his entire basement.
His Atari 2600 console is virtually an antique now, but Curtis had the foresight to hang onto it long after Atari's popularity waned, then he jumped onto the Nintendo bandwagon.
"That was my Christmas gift that year was an NES, Super Mario Brothers, I think I got Rad Racer and Kid Icarus," Curtis says.
But it's some of the games that have never been played that will catch your attention, specifically their price tag.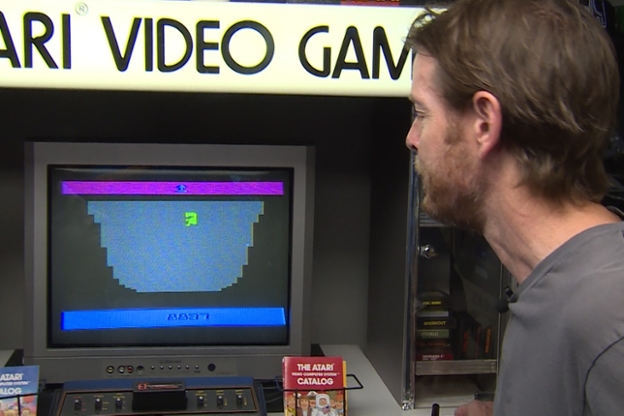 "One that's in its box and in that kind of condition which is basically new, my best guess is $35,000 to $40,000 dollars," he says.
Curtis says he bought a majority of his games from video stores that were getting rid of them to make more space.
"I think I got real serious about it in 2006, the market for Nintendo games got really excited on E-Bay," Curtis says.
In addition to wall to wall games, Curtis also has tons of paraphernalia and collectibles from nearly every era of video gaming.
"So when I was a kid 'Gorf' was one of my favorite games in the arcade."
So Curtis decided to buy the actual arcade game when local arcades started going out of business.
With a collection this vast, you may wonder how Curtis has time to play all of them. He doesn't at least not yet.
"My goal in life is to get through all the things I need to get through in life, as far as work and family and building it all up; and spend my retirement age down here pulling one game out after another and actually playing them."