As part of our community-based City Limits project, Bloomington residents can ask us their questions about what's going on around town. This month, Bloomington resident Sally Sturgeon wanted to know more about Switchyard Apartments, the $1.39 million complex being built next to Switchyard Park. 
City officials say the apartments will provide affordable housing for low-income residents. Sturgeon wants to know more details and a timeline.
"Is there going to be housing for older people being built in the near future? And is it going to be near Switchyard Park?" she asks.
Sturgeon came to Bloomington in 1966 as an Indiana University student. She says as someone with reduced income, she's had trouble finding a place to live in town.
"So I looked around Bloomington, and there just really weren't very many options if I didn't need assisted living, and many of the places were just too expensive," she says.
The Switchyard Apartments project is a collaboration between the City of Bloomington, South Central Indiana Housing Opportunities (SCIHO) and LifeDesigns, a support service for people with disabilities.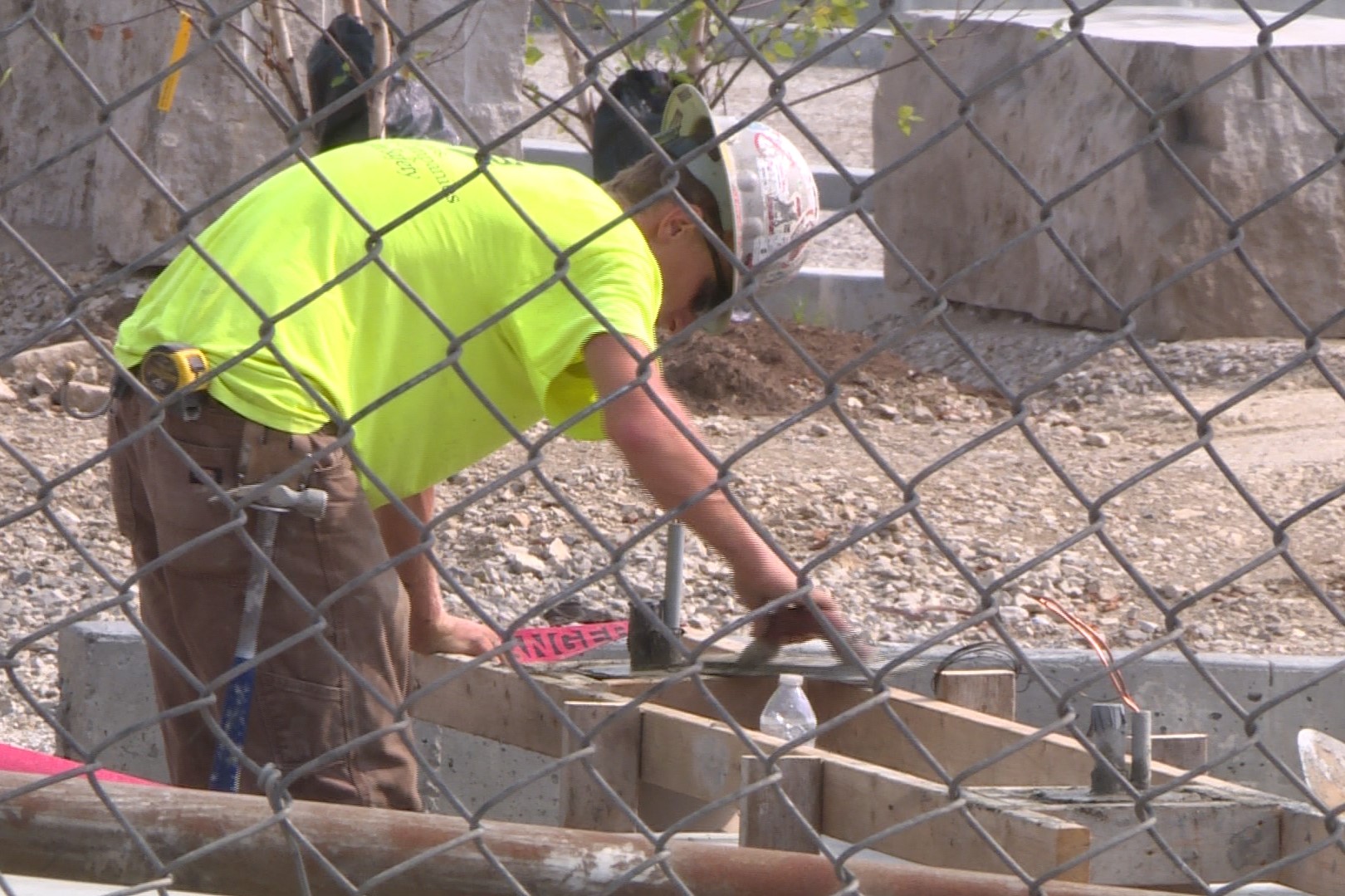 SCIHO is leasing the land for the apartments from the city for one dollar per year for 99 years. 
SCIHO Executive Director Deborah Myerson says the units are indeed designated as affordable housing, but they aren't necessarily meant for older people.
She says there are several reasons for this, including the steep grade of the build site.
"So, building everything on one level is kind of challenging," Myerson says. "So we have, actually, three stories in this building."
There are no plans for an elevator, which Myerson says would have been too expensive.
The future Switchyard Apartments complex is located on South Rogers Street. It's being built right next to the future Switchyard Park.
The construction site is currently just a trailer, a fence and some caution tape. All around the area, builders are hard at work on Switchyard Park and the corresponding parking lot.
The first phase, which will include eight units, is expected to be finished by December.
Myerson says three of those eight prospective units are already reserved for LifeDesigns clients.
Because Switchyard Apartments is designated as affordable housing, there are certain income criteria tenants will have to meet.
"We have three units for people who are 80 percent of area median income, and five units that are for 50 percent of area median income," Myerson says.
The 2017 U.S. Census Bureau estimate for Bloomington's median household income was just over $33,000.
Myerson says if people are unsure if they qualify, they should apply for a unit anyway.
Interested tenants can apply for a unit online, and Myerson says SCIHO is looking into a lottery selection system, rather than first-come, first-served.
Our community is changing, from closing businesses to traffic and road construction to affordable housing, and we see the impact of these changes all around us.
We want to know: What questions do you have about how the Bloomington of tomorrow will impact your work, your personal life, your community and your future?
Here's how it works: You submit a question you'd like us to explore about how Bloomington has changed over the past few decades, what you want to see for the city in the future and how ties with IU continue to shape the community.  
So: What do you wonder about how Bloomington is changing and how it impacts your life?
Interested in an ongoing conversation how Bloomington is changing? Join our Facebook group!