For the second consecutive weekend, severe thunderstorms rolled through South Central Indiana.
Dogwood Estates resident Michelle Shaw says the storm ended almost as quickly as it started.
"I ran downstairs to close my dog door and my neighbor's barn was coming at me."
Shaw, who lives off Rayletown Road south of Bloomington, says the storm obliterated her fence and neighbor's roof.
The storm left thousands of people without power.  Traffic signals were off along College Mall Road Sunday afternoon.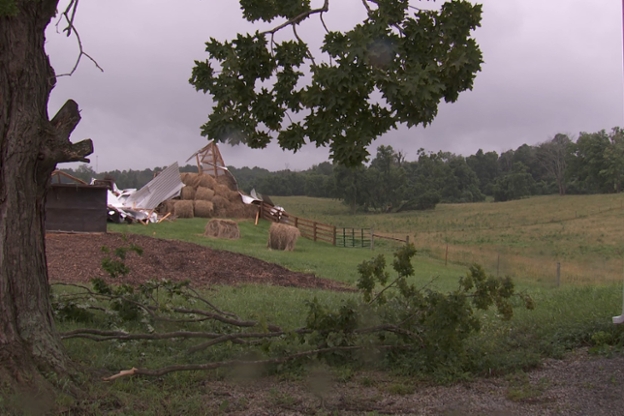 National Weather Service forecaster Andrew White says although no tornadoes developed in Monroe County, the severe storms were enough to down trees and structures all over South Central Indiana
"We had 10 or 15 counties that had more of the severe damage, with fewer amounts that experienced minor damage."
White says the long range forecast shows drier conditions later this week.