Trees do a lot more than just look nice. Urban trees do everything from improving moods to help a city withstand the effects of climate change. 
The Indiana University Environmental Resilience Institute is working to compile a statewide urban forest map. They want to help cities close the gaps in tree cover so everyone can benefit.
Tyler VanVlerah does tree inventories for Davey Resource Group. In February, he walked almost every block of downtown Columbus making a note of each tree he saw — including its size, type, and condition. It may seem tedious, but VanVlerah says having this information is really valuable for cities.
"Because you can't really manage what you don't know, right?" he says.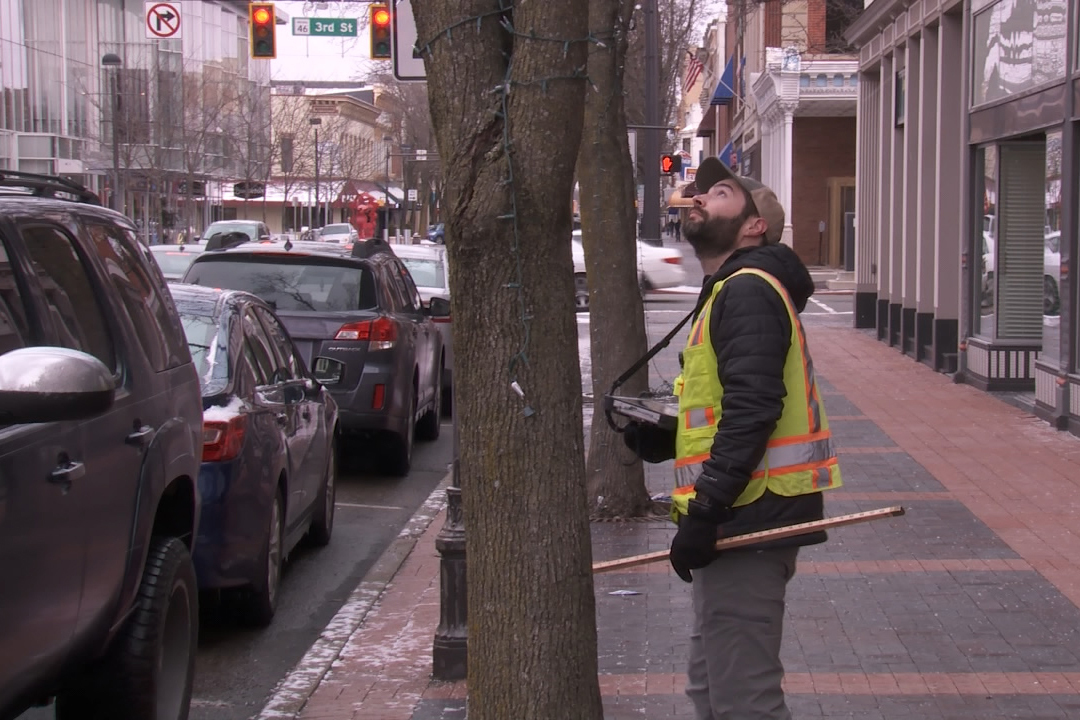 Columbus is one of more than 50 cities in Indiana that have or are working on tree inventories. VanVlerah says communities are starting to realize that they can't take their trees for granted. Trees can help make towns more resilient to climate change and boost their economies.
Like many cities in Indiana, the emerald ash borer wiped out a lot of trees in Indianapolis. That prompted the city to do its first inventory. But Indianapolis urban forestry manager Bill Kincius says the city has seen more benefits than just knowing where to replant.
Indianapolis's trees absorb more than 500 million gallons of water a year. With climate scientists predicting more rainfall for Indiana in the future, these trees may be more important than ever in protecting the city from flash floods. 
"When it rains the trees will collect rainwater and sort of intercept that amount of water and keep it — at least delay it — from going into the stormwater system. And that really helps us avoid flooding issues," Kincius says.
Indiana University Professor Sarah Mincey is helping to collect these tree inventories from cities to put together a statewide urban forest map. She says shade trees can help cool cities down — combatting the extreme heat we're seeing as the Earth warms.
Mincey says this is especially important in low-income and minority communities — which, because of things like redlining, are less likely to have tree cover. She says an urban tree map can help cities to see those equity gaps.
"How can we improve our urban forest and make sure that the ecosystem services that come from trees are equitably distributed to all people?" Mincey says.
Mincey says trees make cities more walkable too.
"If it's a hot, sunny day and you don't have shade, then you might choose to jump in your car and of course that means there's emissions from the car that contribute to climate change," she says.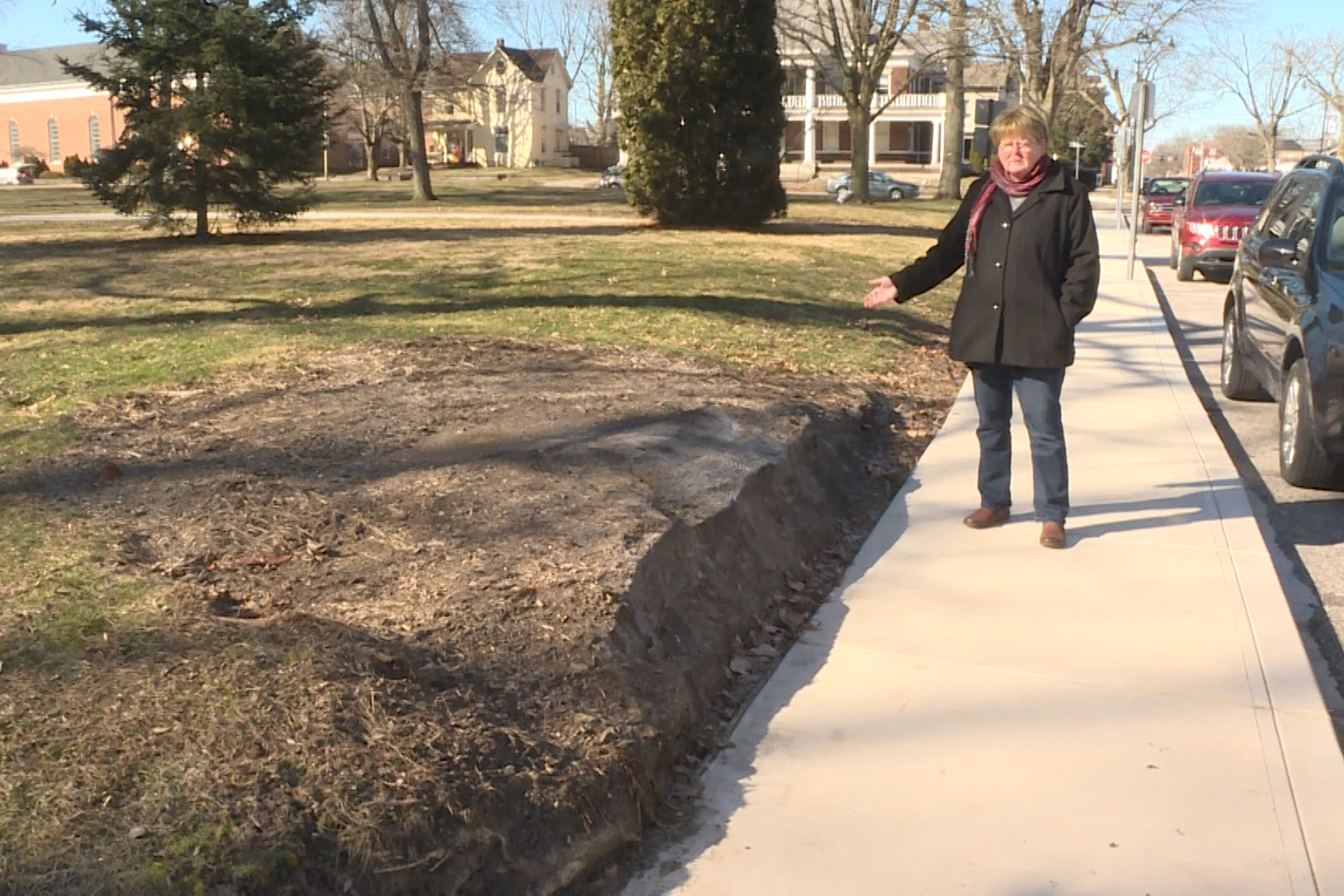 Trees can also make cities money. Crawfordsville is losing its older trees — some of which are about 200 years old. It's also losing younger residents in droves — which doesn't bode well for the town's economy.
Mayor Todd Barton says industries in the area need those young workers — like LSC Communications, Nucor Steel, Kroger dairy, and Walmart manufacturing facilities. He says street trees were one of the things area high schools students said they want in a city.
Sue Lucas is the program manager for Crawfordsville Main Street. She says people who live and work in an area are more likely to invest in a community with trees.
"People spend a little bit more money when they can relax, when they can park under a tree — when they can sit under a tree and have a coffee with a friend," Lucas says.
IU professor Sarah Mincey says perhaps seeing the statewide urban forest map will encourage other cities to do their own tree inventories. Her team hopes to make it public by the end of the summer.
Contact Rebecca at rthiele@iu.edu or follow her on Twitter at @beckythiele.
Indiana Environmental reporting is supported by the Environmental Resilience Institute, an Indiana University Grand Challenge project developing Indiana-specific projections and informed responses to problems of environmental change.