Faith leaders in Bloomington are reconsidering how to celebrate major religious holidays without in-person gatherings as federal and state social distancing guidelines stretch further into the future.
Indiana Gov. Eric Holcomb's executive stay-at-home order categorizes religious entities as "essential operations," provided that congregations abide by the Centers for Disease Control and Prevention Guidelines, which advise against gatherings of any size in communities with local spread of the new coronavirus.
That includes Bloomington, where there are 60 confirmed cases in Monroe County residents as of April 8.
April 8 also marks the beginning of this year's Passover celebration, which goes through April 16. Bloomington's Beth Shalom Congregation would normally host a seder dinner on the second night of Passover, but because of concerns about the new coronavirus, the congregation is moving its celebration online.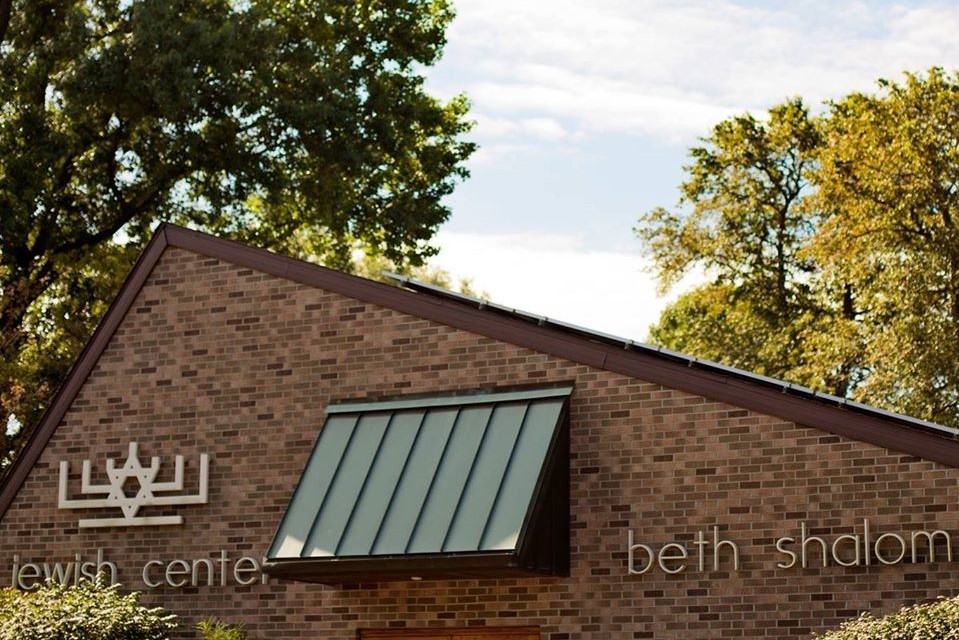 Beth Shalom President Lesley Levin says some congregants who would usually host their own seders are planning on delivering food to the people who would otherwise have joined them around the table.
Levin says, despite the inconvenience, she thinks it's brought deeper meaning to the holiday.
"When you do something for decades the same way, sometimes it becomes very rote," she says. "What has happened here is that we've had to become more creative."
Levin says Beth Shalom will host a Zoom seder on April 9 – minus the dinner.
"We won't have a meal, obviously," she says. "So people can go and have their own meal after it's over."
The Helene G. Simon Hillel Center at Indiana University had been preparing to host more than 700 students for a seder when the coronavirus began affecting Indiana.
Now, with very few students left in Bloomington, Hillel is faced with tons of Passover meal supplies and food and no one to serve them to.
Hillel Director Rabbi Sue Silverberg says Hillel is trying to cut its losses by selling supplies to the Bloomington Jewish community at large.
"We're doing our very best to keep all of our employees during this difficult time, and so this is just another financial hardship," she says.
Silverberg says that amidst the pandemic, people are turning to faith for answers and meaning – and social distancing does make that more difficult.
"So much of Judaism is really about being part of a community, and being part of something bigger than yourself," she says. "And so we're kind of having to redefine ourselves."
In the meantime, Silverberg says she and her colleagues at Hillel are reaching out to students who've been a part of the center. There are around 4,000 of them to call, but she says it's important for students to know Hillel is part of their support system during what is most definitely an uncertain and fearful event.
Pastor Helen Hempfling of Bloomington's First Christian Church is taking a similar approach with her congregation.
First Christian moved all its services, including Sunday communion, online to YouTube following the coronavirus outbreak. That will be the case this Easter Sunday.
"Each week, we ask our members to gather communion elements at home and set their own communion table," Hempfling says. "So we call this the biggest, widest, longest communion table in the world, welcoming all reaching beyond our own church sanctuaries."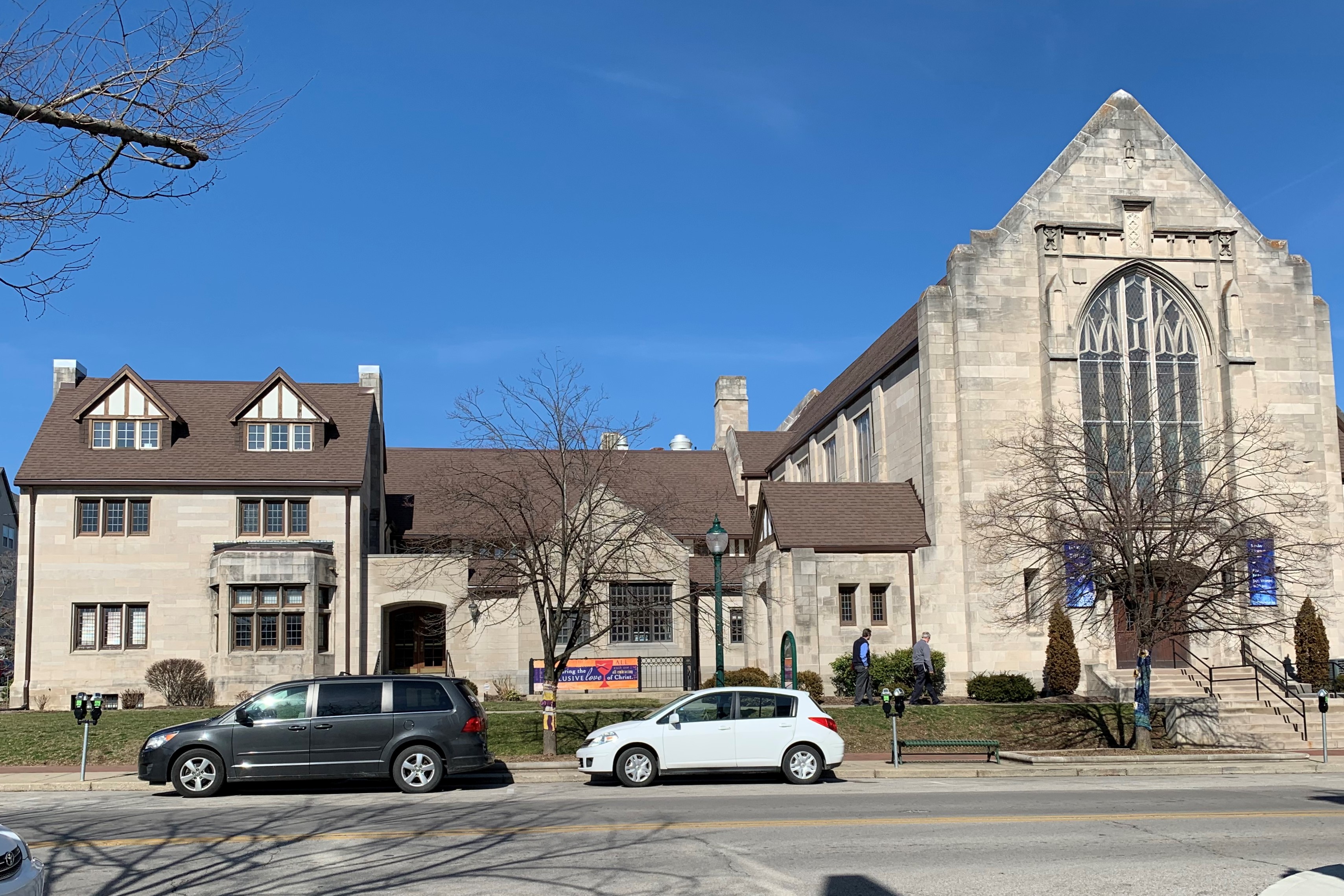 But what about worshipers who don't have access to the internet?
That's where the good old-fashioned telephone comes into play.
Hempfling says she's been rifling through the church's directory, aiming to call or text and check in on everyone in her congregation.
"I'll be doing that from now on until we're able to be together again," she says.
Hempfling's husband, Bruce Ervin, is a pastor at Bedford's First Christian Church. Hempfling and Ervin wouldn't normally be together on Easter because of their two different congregations, but this year is different – for more reasons than one.
Though she's been able to find a silver lining, Hempfling says this new way of worship has been difficult to get accustomed to.
"For me, gosh, it almost feels like I have a whole new job description," she says. "Because I am not a tech person at all. And I'm used to connecting with people face to face: shaking hands, hugging, doing those sorts of pastoral things that I was trained to do. That's kind of my style, too. So, just the whole notion of being the church 'together' without being together physically has been really a challenge for my head and my heart to get wrapped around."
Although Gov. Eric Holcomb's stay-at-home order currently extends only to April 20, President Donald Trump's "30 Days To Slow The Spread" guidelines are in effect until April 30.
That would affect this year's month-long Ramadan celebration, which is slated to begin April 23.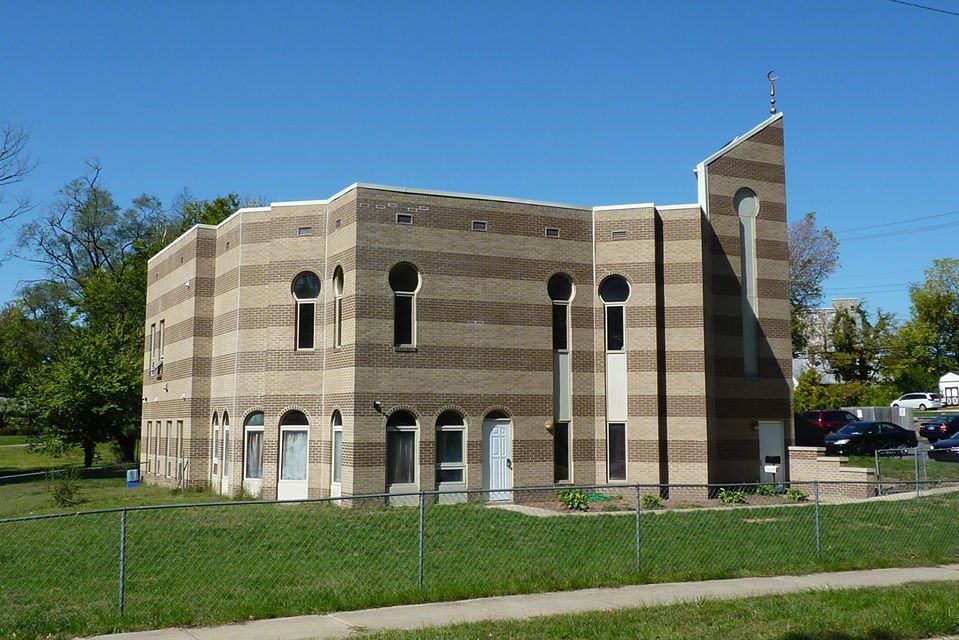 On April 4, The Islamic Center of Bloomington notified members that though the masjid would continue to remain open, all events were canceled through April 20.
A statement from Chair of the Center's Board of Trustees Heather Akou says juma'a prayers are also effectively canceled – and that might not be all.
"If the situation continues, we expect that the masjid will be unable to host iftars or taraweeh prayers during Ramadan," Akou's statement says.
The Center also asks worshipers to bring their own prayer mats to the masjid or to pray at home.
No one at The Center returned a request for an interview.
For the latest news and resources about COVID-19, bookmark our Coronavirus In Indiana page here.