National Weather Service officials are indicating at least nine tornadoes touched down during Saturday's severe weather outbreak in a preliminary report.
Indianapolis storm survey crews say an EF-1 tornado touched down near Freedom in Owen County, damaging trees and destroying a large building.
Officials say the same storm developed into an EF-2 tornado two miles west of Ellettsville in Monroe County. Estimated wind speeds reached 130 mph. Significant damage lined Chafin Chapel Road to Mount Tabor and West Cowden Roads, where winds destroyed several barns and buildings.
Monroe County Board of Commissioners President Julie Thomas issued a local disaster emergency declaration Sunday. It releases all necessary authority to help people in need through the county emergency operating center.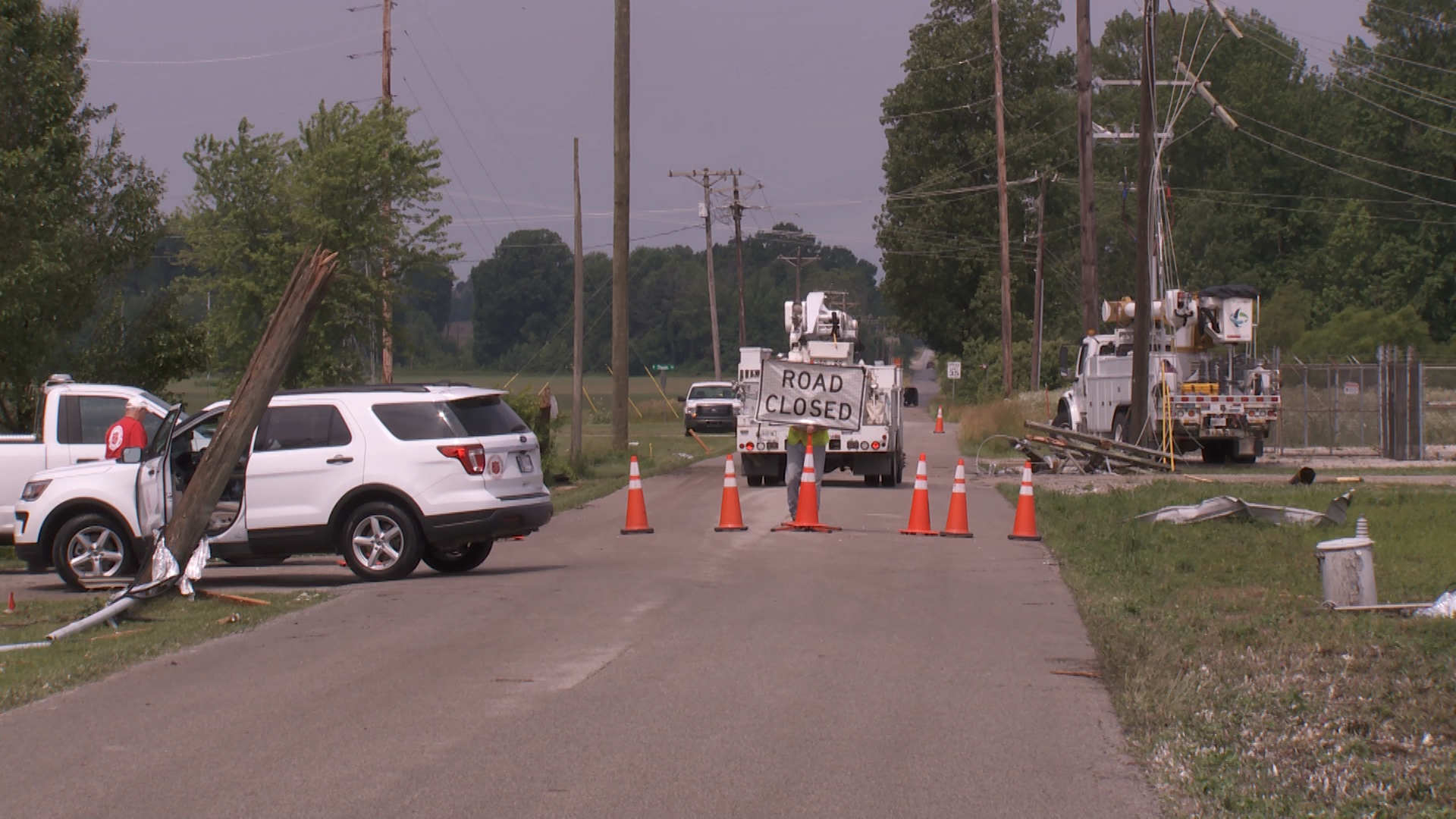 Emergency management is reporting about 30 homes are damaged, but so far no injuries have been reported.
An EF-2 tornado in Greene County started west of North Crowe Road near Koleen and traveled across State Road 54 dissipating into a field to the east. Greene County Emergency Management Director Roger Axe says Saturday's storms destroyed three homes and damaged about 70 others.
The Beech Grove EF-1 tornado in Marion County caused significant damage to a school and house with wind speeds of up to 100 mph.
A brief EF-0 tornado touchdown near Brookville Road and east Raymond Street east of Beech Grove caused major damage to several outbuildings and minor tree damage.
Storm survey crews also found EF-2 tornado damage near Rushville during Monday's survey.
A flood warning remains in effect for most of southern Indiana following an estimated four inches of rain during the past 24 hours.
Showers and thunderstorms are in the forecast for the rest of the week.
The Associated Press contributed to this report.