A research model used by the White House has increased predicted COVID-19 deaths in Indiana, raising the number by more than 5,000.
The model was created by the Institute for Health Measurements and Evaluation at the University of Washington. Its initial projection, published April 29, was 1,000 people.
The new projections anticipate more than 6,000 Hoosiers will die of the virus between May 4 and August. 
The percentage increase in predicted deaths is the second-highest in the country.
Indiana's State Health Commissioner Dr. Kris Box says there are reasons Hoosiers will be affected more than other states by the virus.
"Our overall health metrics as a state for things like smoking, diabetes, high blood pressure, and obesity are higher than many other states," she says. "And those are the risk factors for severe illness from COVID-19." 
One of the creators of the model, Chris Murray, says the predicted death increase is a reflection of the state's relaxation of "stay-at-home" orders.
Factors that influence the model include current state COVID-19 case and death rates.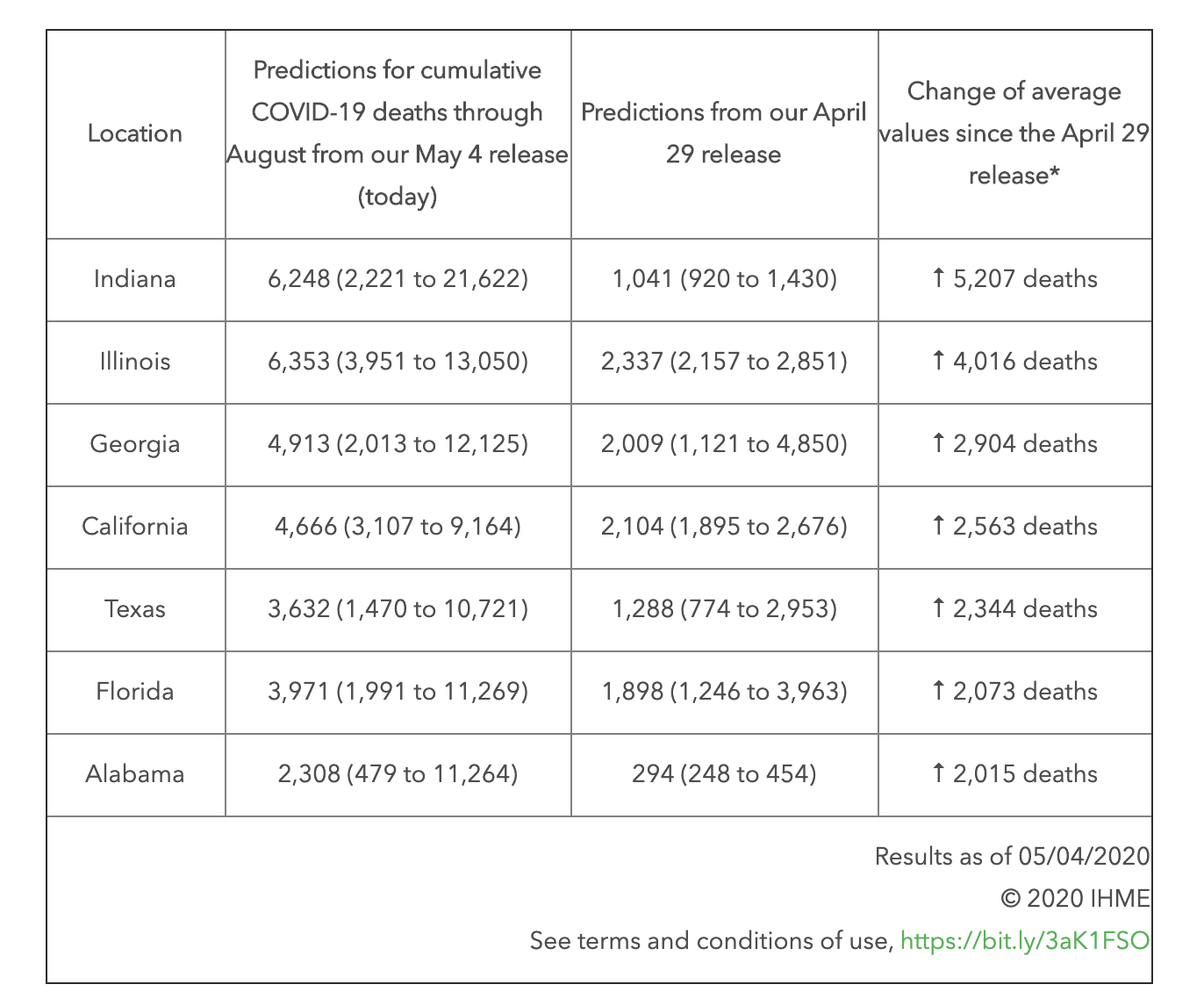 For the latest news and resources about COVID-19, bookmark our Coronavirus In Indiana page here.