Two couples living behind a controversial gun range filed a lawsuit against Owen County on July 17 alleging the county hasn't done enough to protect them from what they say are unsafe practices at the range.
The lawsuit follows a June 18 decision by the Owen County Board of Zoning to allow Precision Gun Range to reopen its rifle range.
The range, located on Wood Drive just outside Spencer, was closed while owner Kim Bartlett made safety upgrades.
"Precision Gun Range prides itself on being a safe gun range," she says.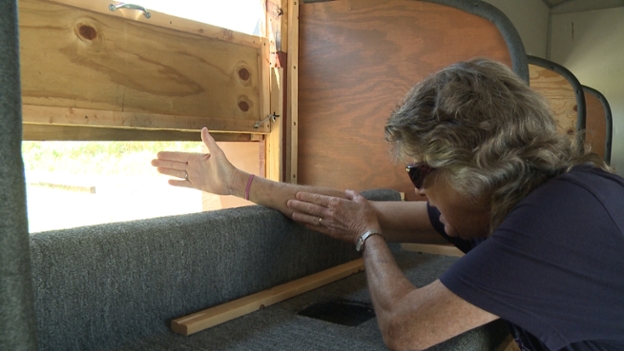 But residents living on Hardscrabble Road, about a mile from the range's location, don't see it that way.
Two couples say their yards, trees and homes are dotted with bullet holes that came from Bartlett's range.
Bartlett says those bullets came from somewhere else. She says she can hear shots coming from elsewhere while on the gun range.
"On any given day, you can sit out here when there is not shooting going on, [gunshots are] coming from the south, the east, the west, north," she says.
Bartlett says she brought in two ballistics experts who backed up her claim that the bullets did not come from her range
In March of 2017, David and Brozia Drake filed a lawsuit against Bartlett after a bullet hit the back of their home, near a room where their daughter was sitting.
Drake's neighbors, Jerry and Kathy Wise, said in February 2018 that stray bullets from Bartlett's range started hitting their home in July 2016.
"We heard this whew thump, and we looked at each other and said, is that a bullet," Kathy Wise says. "So I went down and talked to them, and that was the first incident."
Since they're now involved in a second lawsuit, the Wise's attorneys advised them not to speak to WTIU this week, but they did show where bullet holes pierced their garage.
Bartlett says she's taking these concerns seriously. She closed her rifle range twice in the past few years.
During that time she added what's called a "baffle" to the range, which can deflect stray bullets.
"On the rifle bays themselves, on the outside, there's steel over the top, steel and plywood in between each window," Bartlett says.
She also had the berm at the far end and left side of the range raised to ensure no bullets could fly over it.  A berm is a large dirt mound or hill that can absorb or stop bullets.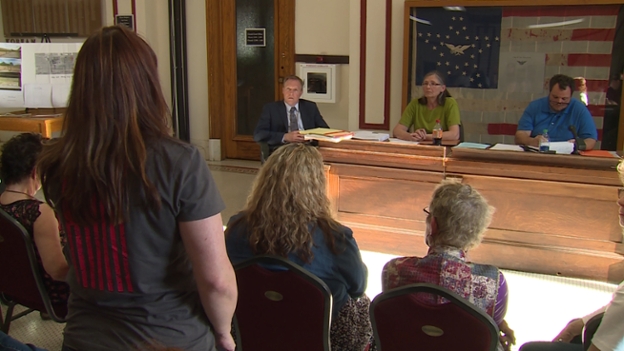 At a May 24 public meeting, dozens of residents expressed concerns about safety issues at the range.
"I've been a shooter all my life," Owen County resident Gary Dillard says. "I was taught from a young age that the number one thing is don't ever shoot toward a house."
The Wises say another bullet from Bartlett's range hit their home days after the range reopened. Their attorneys claim Precision is violating conditions of its zoning by running an unsafe range.
They want a judge to force the county to take action.
"It only takes one -- one bullet to kill me or my daughter, who' s going off to college," Brozia Drake says.
But the county's attorney says public sentiment is not taken into consideration when the zoning board makes its decision. It is based on legal precedent.
Bartlett says she's done absolutely everything she can to make the range safer, and to make residents feel at ease.
"They just don't want us here, they will say all day long they don't want to shut us down, but they do," she says.
For now, the range continues to operate and a trial for the civil lawsuit filed against precision is slated to start in January, according to the families' attorney.
Owen County officials would not comment on the lawsuit against the county.