A National Weather Service meteorologist says Christmas Day in Central Indiana is forecasted to be warmer than usual – in fact, one of the top five warmest Christmas Days on record.
Crystal Pettet says the NWS expects dry conditions tomorrow, with highs reaching the lower 60s.
The record Christmas Day high temperature in Indianapolis is 64 degrees, set in 1893. In Bloomington, the record high of 65 degrees was set in 1982.
"As far as historical weather patterns go, this is definitely warmer than normal," Pettet says.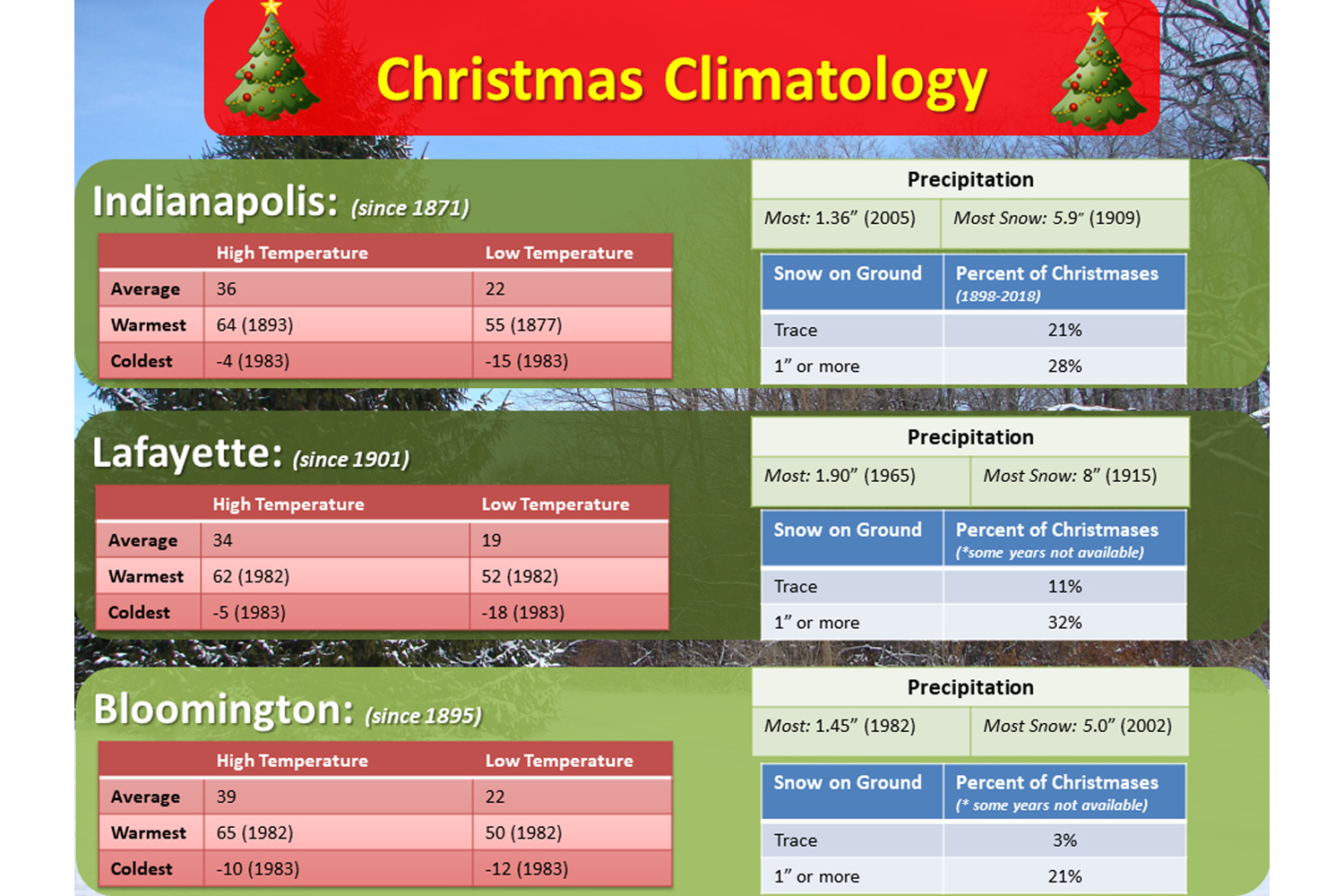 She says the warm temperatures are due to an area of high pressure that has built over Indiana, bringing moisture and warm air from the Gulf of Mexico.
With the near record heat, no snow has been forecasted for Christmas Day.
Pettet says the balmy weather will last through the weekend, with cold temperatures returning to the state by New Year's.
The second half of 2019 has seen both record temperature highs and lows. The beginning of October brought Indianapolis a record high of 92 degrees two days in a row. Exactly one month later, the city tied a record low of 24 degrees on November 1.