After 10 years in the Marine Corps, Matt Barthold opened American Arms Gun shop on the southwest side of Bloomington.
And from March 16-21 this year, his business spiked to heights he'd never seen before.
"From the time we opened up at 11 o' clock until 7 o' clock at night it was packed full," Barthold says. 
Barthold says customers lined up to wait 15 to 20 minutes just to talk to someone for help. He says there were a couple hundred customers visiting the shop each day, which quadruples his average.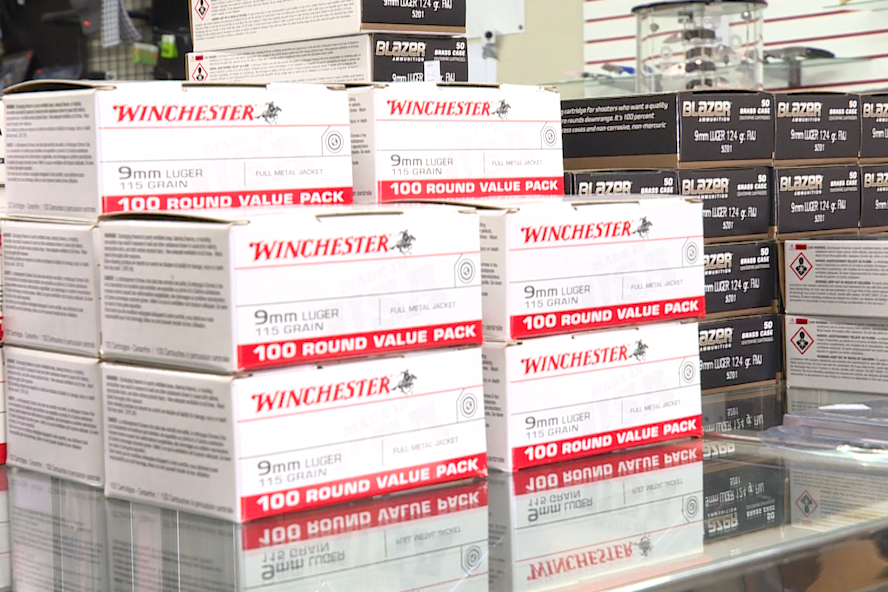 "People who never thought they'd own a gun — they want to own one because they've had more of a scare thinking that now they're going to be stuck at home or they think somebody's going to now break in," Barthold says.

Barthold says it's this sense of fear that came over people when the coronavirus started to spread that brought them into his shop.
"People just got scared" he says. "You know, rumors were going around that you're going to be stuck in your house for a month or something."
Barthold says, in his experience, the Sandy Hook Elementary School tragedy in 2012 was the only other event that prompted a similar increase in firearm sales.
"Gun sales went up tremendously because they talked about taking guns away. So it's kind of the same thing," he says.
Several politicians have voiced their opinion on gun sales during the coronavirus pandemic. 
Indiana Attorney General Curtis Hill said in an April 2 press release that it shouldn't disrupt Hoosiers from their right to bear arms.
"Counties, municipalities and other political subdivisions have no authority under current law to restrict or prohibit the sale of firearms and/or ammunition during an emergency declaration," Hill's statement says. 
The Trump administration also declared gun stores essential businesses that should remain open.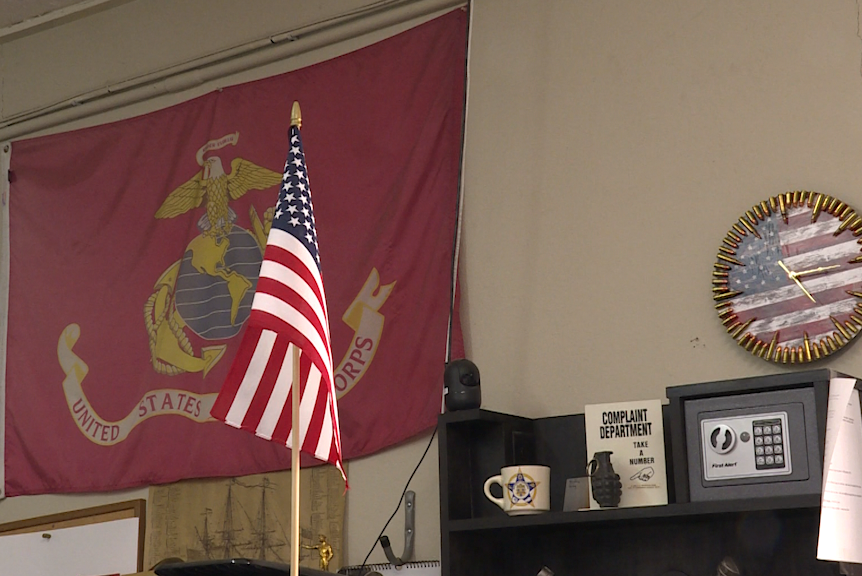 Even with the support of the government and a surge in customers, Barthold says this type of sales spike isn't sustainable.
"We want what's best for the community, not just 'Hey, let's just sell you something and make money off it because it's not,'" Barthold says. 
Barthold says the profit margin on a new gun isn't very high, only about $20. He says a burst like this isn't healthy for the business, and he'd rather operate under normal circumstances.
"I made quite a bit of money in that six or seven days, but when everything slows down because people can't get out, and I still have overhead to pay on the inventory," Barthold says. 
In the end, Barthold says he wishes everything was back to normal so he can keep gradually growing his small business, but that these times are unprecedented for everyone involved. 
For the latest news and resources about COVID-19, bookmark our Coronavirus In Indiana page here.