There's a new diner on Bloomington's Kirkwood Avenue.
Poindexter Coffee in the Graduate Bloomington hotel serves up all-day breakfast, lunch, and some dinner entrees like fried chicken and meatloaf.
Director of Sales Shane Mobley says it's open to the public and has been packed with students and downtown business people looking for a place to meet.
"Really the focus of Graduate Hotels is to be the extension of the student union building, get kids in and be the community living room," Mobley says.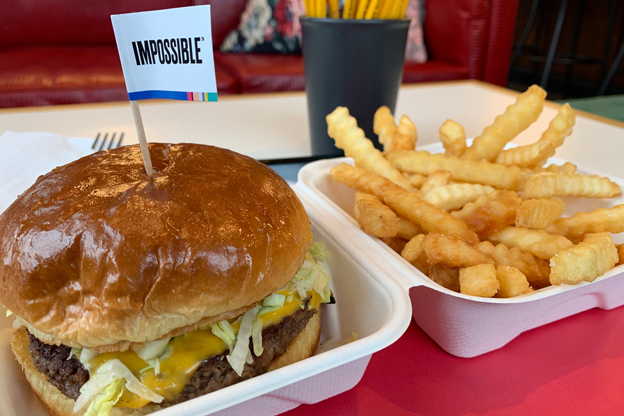 The Graduate Hotel opened in November with the top level of rooms unfinished and two retail spaces open. Mobley says everything is now complete, except for another retail space off Kirkwood they hope to fill within the month.
"Some restaurant options, yoga studios, clothing stores, antique shops, I think we had some smoothie joints, so we've had a plethora of inquires," Mobley says.
The hotel's décor is Indiana themed and so is the diner. The walls are lined with more than a hundred cookie jars. Mobley says they reference the world's largest collection of cookie jars from Grannie's Cookie Jars and Ice Cream Parlor in Metamora, Indiana.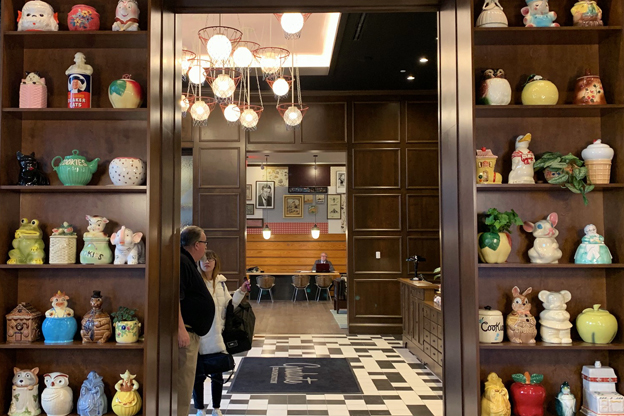 Mobley says the hotel has sold out a few weekends and is booked for the Big Ten Women's Swimming and Diving Championships this weekend. He says they are still trying to work out obtaining an alcohol permit despite state law that prohibits alcohol sales within 200 feet of a church.
The hotel won approval more than three years ago after some worried the scope and size of the project wasn't a fit for Bloomington's iconic Kirkwood Avenue.