The Graduate Hotel is about 90 percent complete, but the new building is already making a big impact on Bloomington's iconic Kirkwood Avenue.
The controversial hotel that narrowly won approval more than three years ago is hoping to become a community space.
If you don't need a room, ask for a tour of the new hotel and you'll get a lesson in Indiana history. You'll be reminded of Jane Pauley, Hoagy Carmichael, Indiana high school basketball or the TV series 'Stranger Things.' You can't even get into bed without being reminded of a famous scene from the movie 'Hoosiers.'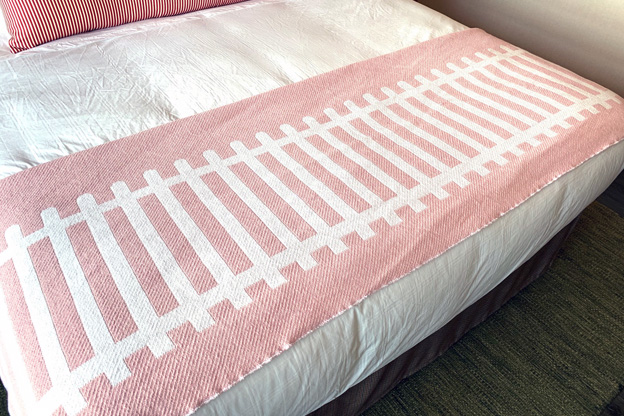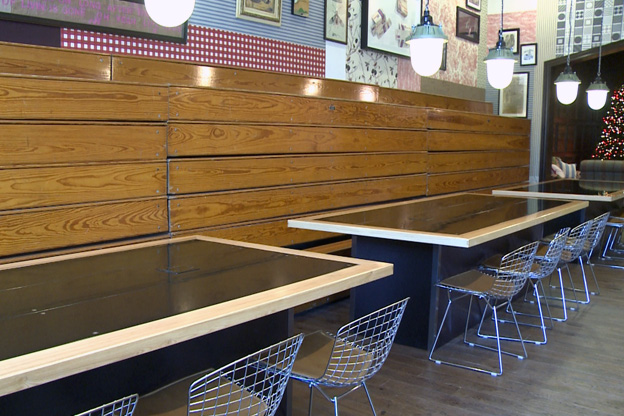 Shane Mobley is director of sales and says their design team has been working with the community. 
"You could stay here twenty times and each time you're going to notice something different," he says.
The Bloomington Graduate Hotel is the 13th of its kind to open. Mobley says by 2020, they plan to open 13 more across the country.
The hotel is six stories at it's tallest point with 150 rooms and 9,000 square feet of meeting and event space.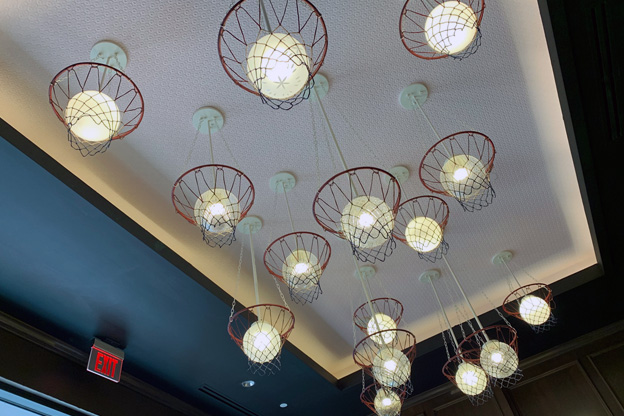 Many of those against the project were worried about how the scope and size of the building would impact the area.
"We've toured individuals from many local organizations and local businesses including our neighbors so we've had great feedback," Mobley says. "We're constantly communicating."
Members of a nearby church were also concerned about parking. Mobley says they'll turn the lot on the corner of 4th and Lincoln streets into surface parking to give them 165 spots, more than the number of guest rooms.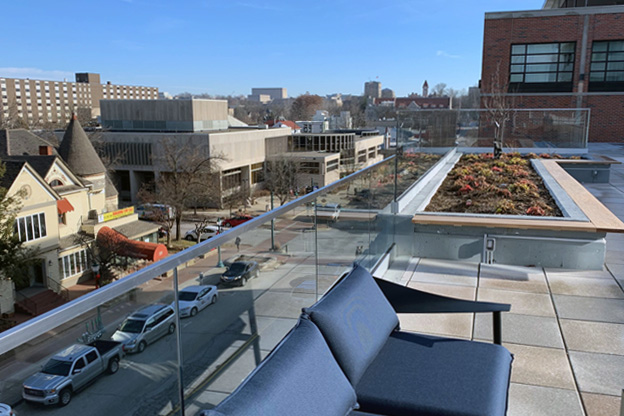 Mobley says they are still trying to figure out how to get around the state law that prohibits alcohol sales within 200 feet of a church, but so far it hasn't impacted rental of their event space.
Poindexter Coffee diner is set to open in January and the hotel is deciding on how to fill the retail space off Kirkwood Avenue.
"We really want this to be the living room of the community, come in, use our free WIFI, hang out, enjoy your time with us," Mobley says.