This story is part of a four-part City Limits: Climate Change series on what individuals and community leaders in Bloomington can do to combat the adverse effects of our warming world. Read Monday's story here and Tuesday's report here.
Climate change is an increasing concern for everyone, especially younger generations.  
A 2018 Gallup Study says 70 percent of people ages 18 to 34 consider themselves very concerned about climate change, while 56 percent of people over 55 years old say they are very concerned.
Young people in Bloomington showed their concern when they joined the Global Climate Strike on Sept. 20.
Many Bloomington area residents have sent questions to our City Limits Series asking what more can be done on an individual and city level to lessen the effects of climate change.
IU student activists and environmentalists shared how they fight climate change to help provide solutions. 
Indiana University sophomore Eliza Dowd has been involved with climate and social justice movements since high school.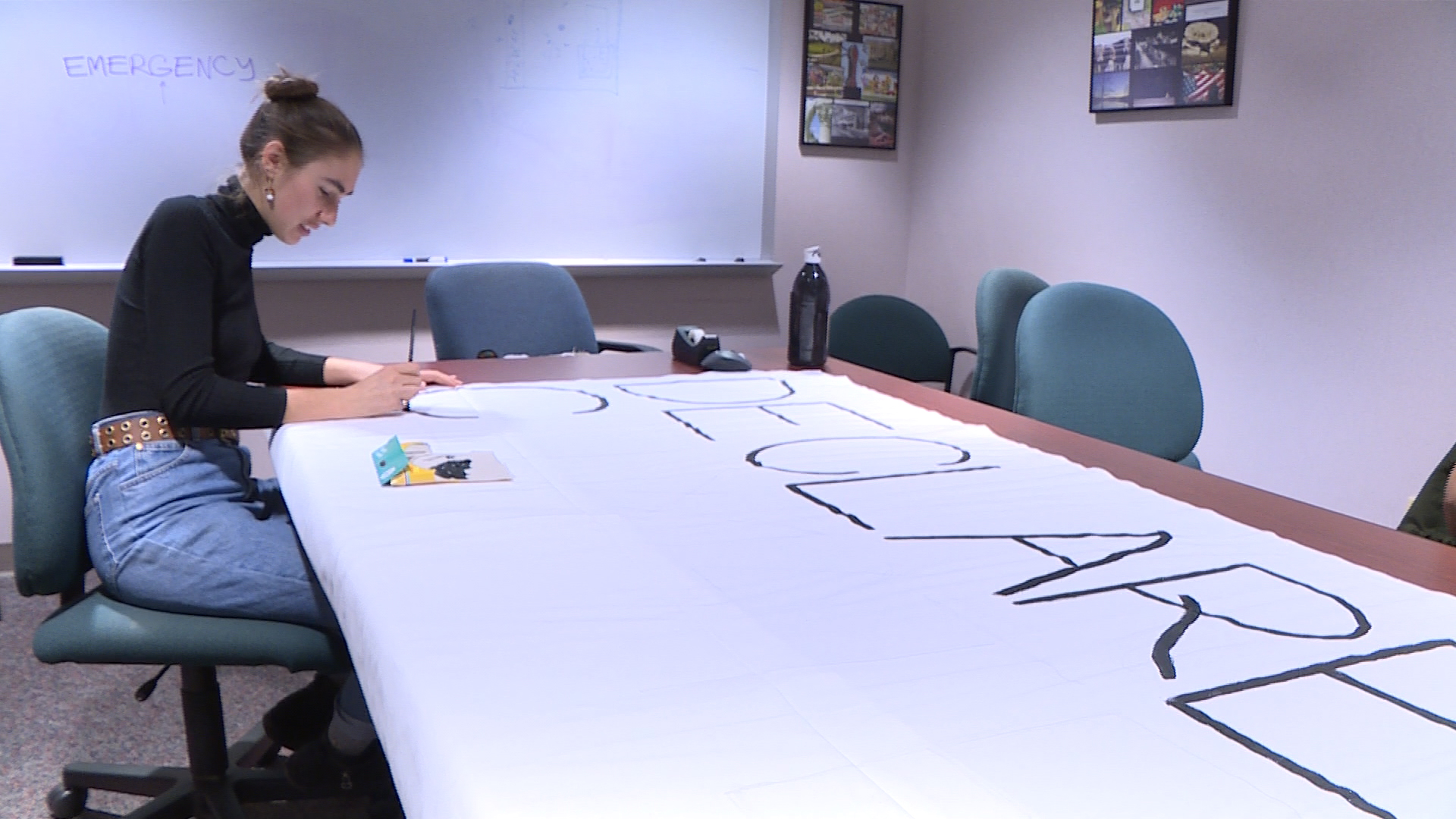 She helped organize the Sept. 20 Climate Strike in Bloomington. And she's been part of various campus and city demonstrations pushing for more action.
"I think there's a lot that could be done that's better, but I also understand there's a lot of barriers."
This summer, Dowd got involved with the Sunrise Movement, a youth-led organization that advocates for political action on climate change. In July, she went with the group to Detroit to protest outside of where the Democratic primary debates took place.
"It's been so inspiring for me and a positive, beautiful way to tackle the climate crisis while coming together and enjoying life and doing it, instead of a lot of the bogging down depressing stuff that can often come from climate talk."
Dowd says open conversations about climate efforts are key to making progress.
"Let's talk about this like it's just real words and real people and just connecting," Dowd says."People need to be open and not think they're right all the time. I'm not right all the time, you know?"
Individually, Dowd says she's trying to make sure her eating habits are more environmentally friendly. She was vegetarian for a while, and decided to go vegan this summer.
She's also working to reduce her waste.
"I bring my bag everywhere I go to put my groceries in," Dowd says. "I bike everywhere."
IU Senior Katie Janoski, says reducing waste is a huge part of being more environmentally friendly. She interned with Sustain IU, running the Hoosier 2 Hoosier community yard sale. The sale is a reuse program where Janoski and volunteers collect donations from students during move-out at the end of the spring semester and throughout the summer.
All donated items to The Warehouse, a seven-acre space on South Rogers Street.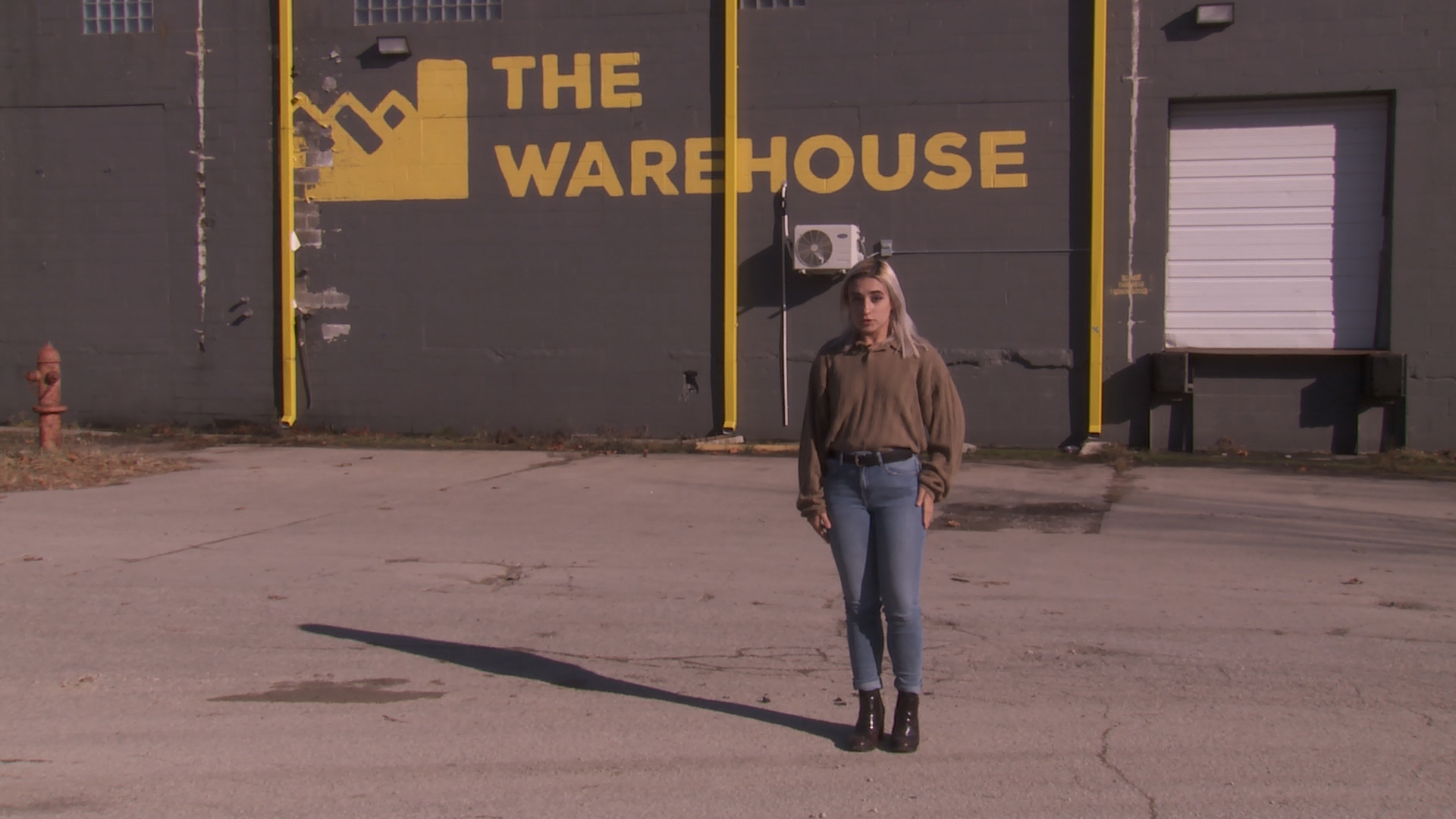 Items are cleaned and sorted before being sold in August. Janoski spent 200 hours cleaning and sorting. Janoski says she didn't realize how much students bring to Bloomington and leave behind.
"It does all start with if you have less stuff to begin with you're going to throw away less stuff," Janoski says. "So short term, stop throwing things in the landfill, long term, stop more things from being purchased overall."
She says the most gratifying part of her internship was seeing the different groups who came to help on the sale.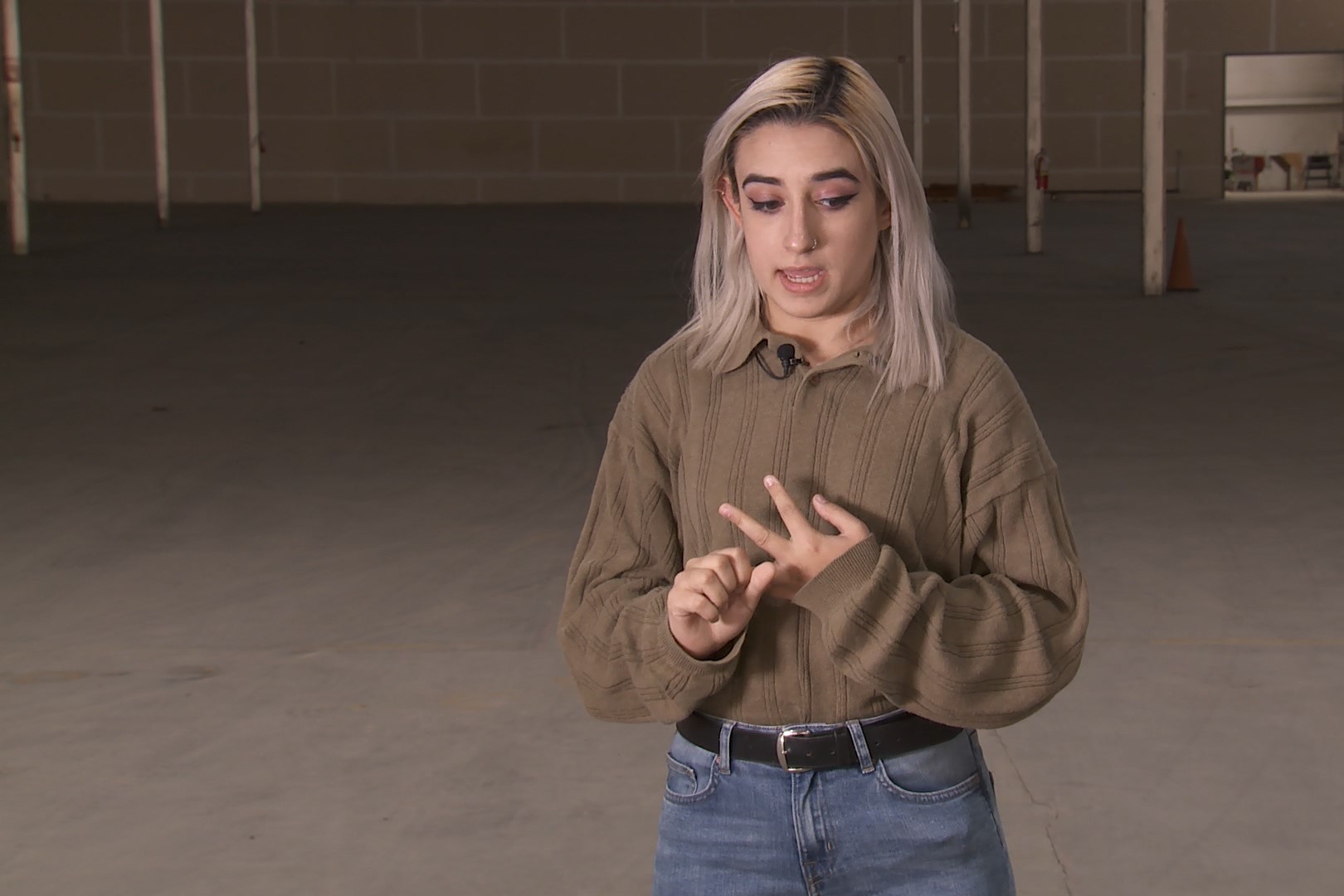 "It was such an interesting, diverse group that sometimes didn't' realize sustainability mattered in this context," she says."I think they realized it was kind of like a garage sale, whatever and then they came here and they saw how much we were keeping out of the landfill and they were like, 'wow, ok, this is a lot, this kind of matters.'"
Janoski says she thinks making people aware of the impact they have on their environment is important and that activism helps with that.
"With sustainability, it is hard to get things to happen super quickly, just based on different policies and societal norms,"Janoski says."But it is good to build up that momentum and call for change."
Janoski says to her, environmental activism can mean anything from changing your own daily behaviors to advocating for change from your local government.
Dowd and other Bloomington environmentalists see that change doesn't happen overnight, but also want to see more action to prepare for climate change.
Earlier this month, one Bloomington climate action group, the Golden Bicycle Extinction Rebellion, led a week of demonstrations, going to various city meetings to push for more extensive local climate policies.
Dowd and fellow IU student activist Jess Tang took part, attending a city council session, calling for more affordable, sustainable housing in Bloomington. 
Tang and others want the city to declare a climate emergency.
"Declaring climate emergency by itself is not really the point," Tang says. "You can declare an emergency and do nothing about it. The point is to use this as a way of drawing attention to all of the legitimate action that the city has to take to be carbon neutral."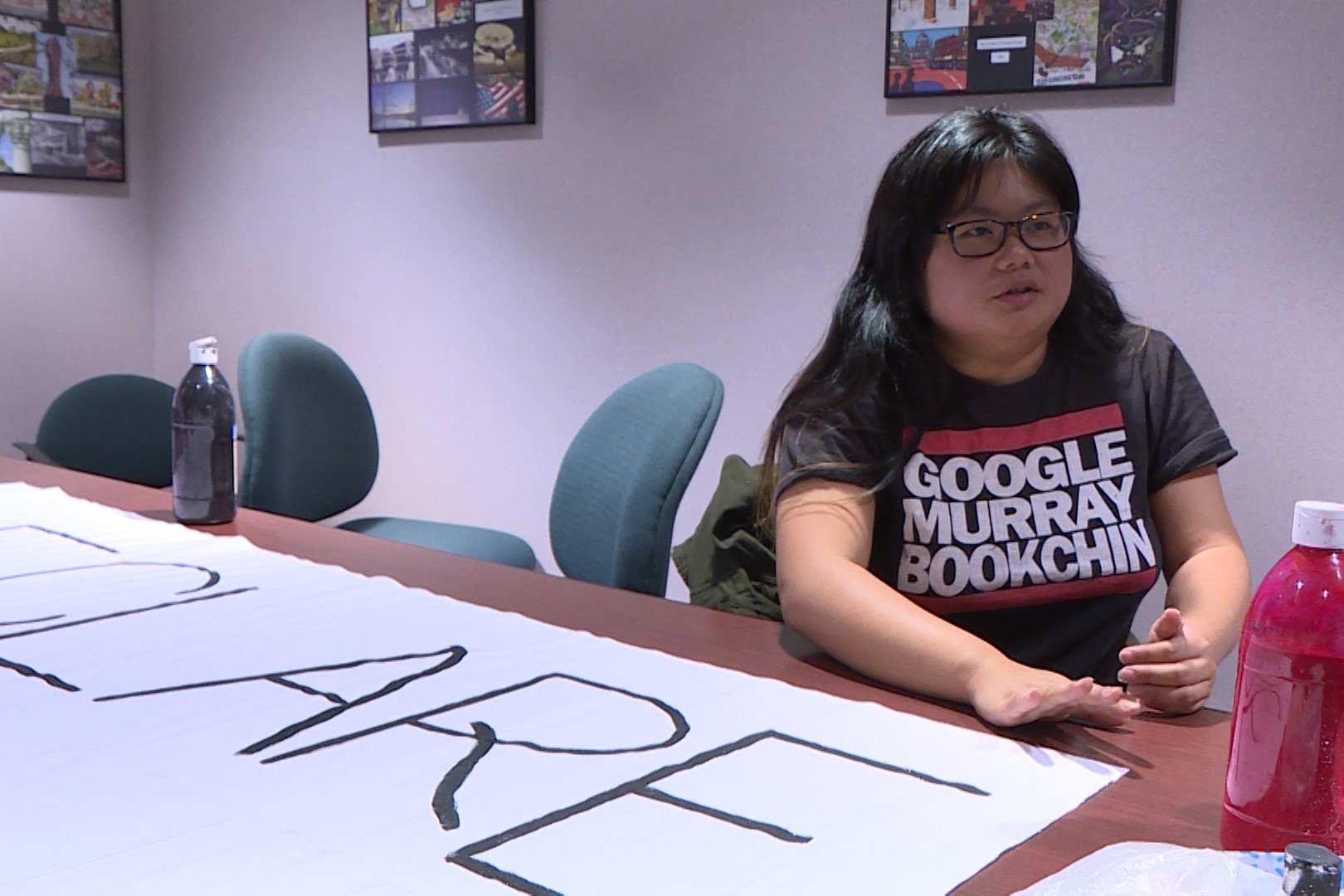 Tang says collective action has the biggest impact on climate change, which is why it's important make your voice heard at local government sessions and demand more from local policy.
"I think the most important thing that we can do is to show up to events like this or protests, or ask the city to do more, like we are individual people, and the amount of impact of the world is only this much," Tang says.
Dowd agrees.
"I think the biggest thing someone can do if they want to be good for the environment is to speak out and talk about the environment to everybody," she says. "Be involved and talk to everybody. I have not gone a day, or maybe even an hour with out talking about climate change for a long time, and that's how you inspire people, and doing it in ways to meet people where they are."
Another Climate Strike similar to the one in September is scheduled for Friday, December 6. 
Have a question about climate change in Bloomington? Ask
 

City Limits:

For our local government, climate change is top of mind.

City Limits wants your help digging into Bloomington's responses to climate change.

You might wonder what impact more mass transportation would have, or even how to measure the kind of difference Bloomington and its citizens can have on such a massive issue.  

Here's how it works: You submit a question you'd like us to explore about how Bloomington has changed over the past few decades, what you want to see for the city in the future and how ties with IU continue to shape the community.  

So: What questions do you have about tackling climate change on a local level?

Interested in an ongoing conversation how Bloomington is changing? Join our Facebook group!