Studies show communities across Indiana have less local government revenue than they did before the recession.  
As populations in most rural areas continue to decline, that presents a series of challenges to local communities: How can they pay for services like road repairs, water infrastructure and schools – as fewer people are contributing the tax base?
In a lot of cases is – they can't.
As part of the WFIU/WTIU News project Inquire Indiana, Gregory Ulm of Fishers asked if there were examples of rural communities handling and adapting to change well. What were they doing that perhaps, other struggling areas could model? 
Princeton, Indiana has just about everything that would make you think it's a thriving community.  The city was one of the first to be connected to Interstate 69. It's been home to a Toyota manufacturing plant that employs more than 5,000 people for more than two decades, and it's situated not far from Evansville—one of the state's largest metropolitan areas.
"If we're talking about small towns, it clearly helps to have certain assets," Drew Klacick, a Senior Policy Analyst at the Indiana University's Public Policy Institute. "Are you proximate to an expressway or interstate? Are you reasonably near an urban core? Let's say 45 minutes to an hour and a half away from an urban core. Do you have a University in your community?  Is there an heirloom industry that remains committed to your community?"
But Klacik cautions – those things aren't everything. 
"Those are things you can't actually control. You either have them or you don't for the most part," he says. "What every community can control is that notion of aspiration and collaboration. Most of the communities that I know of that are doing well have that aspirational leadership and that collaboration. When those exist, you tend to find a way to become a thriving community.
Public Private Partnerships Credited For Surprising Growth
He points to Huntingburg, Indiana as an example. Here there isn't a major Interstate, college or University, or heirloom employer. But that's not stifling development.
The city's mayor Denny Spinner says they're managing just fine despite not having many of the intangibles Klacik mentioned as growth facilitators. 
"We had to look at how can we leverage as what we had as strengths as a community to create this quality of place that was necessary for Huntingburg to grow."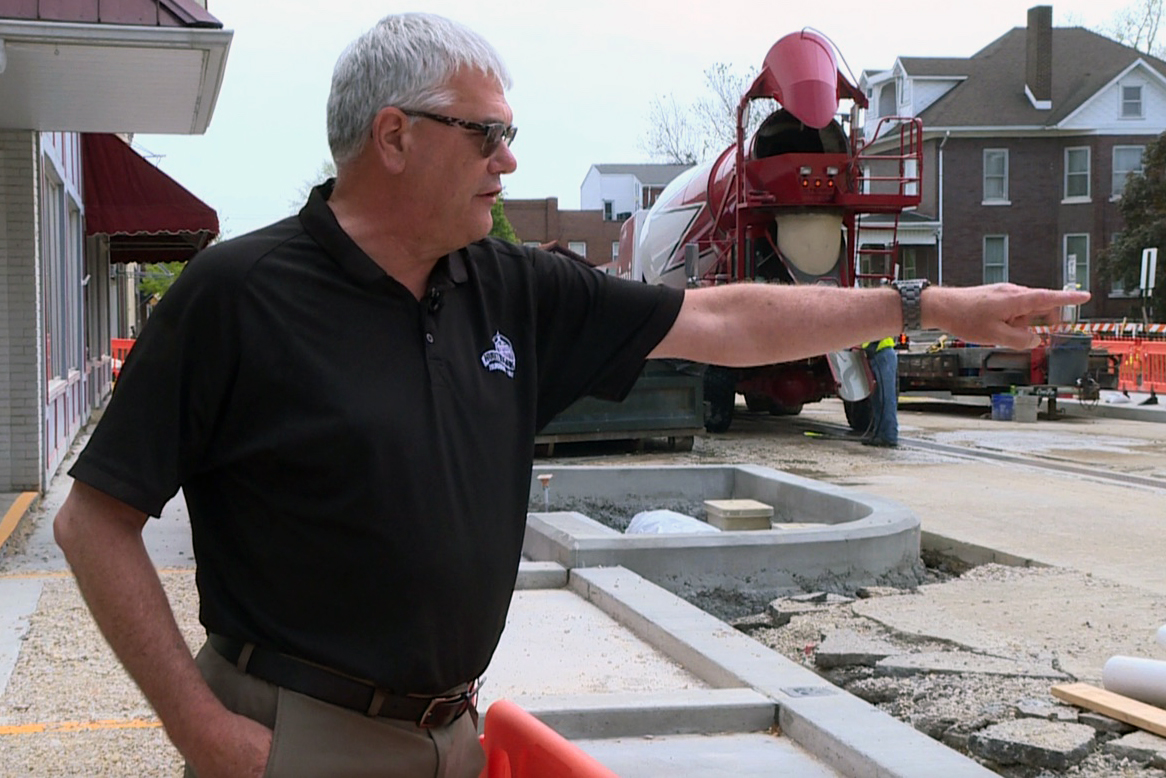 And he says what they've had is more than enough. The population here has grown slightly, the first new housing developments in years are taking root, and the city has invested to create trails, parks, and an outdoor space along sidewalks for local restaurants.
"We're well on the way of creating that plaza that we're hoping to have and still maintain a common use of the downtown the way its always been used," Spinner said during a tour of the downtown.
Developers along with private businesses have noticed the work the city is doing, and as a result, they're expanding.   
"To see $30 million dollars of additional investment from companies that are already here is really telling the tale that 'yes we are on the right track,' he says.
Spinner has tied the success of his community with the success of local businesses.
"It's a two street because they want to support our community because they need those workers to continue and to grow. And just in the last two years, we've had our two major employers in Huntingburg have both announced expansion plans. I really don't think that would have happened without this advancement we've made in the last three to five years," he says.
While the growth so far has been modest, Spinner believes more is to come. He credits the people here for embracing the changes. The city looks and feels different than it did, and people seem to be ok with that.
'There Will Be Ghost Towns:' An Outgoing Mayor's Take
However, back in Princeton there hasn't been much growth.
Mayor Brad Schmmitt was born and raised here and says it's been an honor to serve as the mayor of his hometown. Despite having numerous assets, the community hasn't been able to succeed like he envisioned.
The city's population is flat, the downtown square is scarred with abandoned storefronts, and new developments are few and far between. He ran for mayor on the platform of change.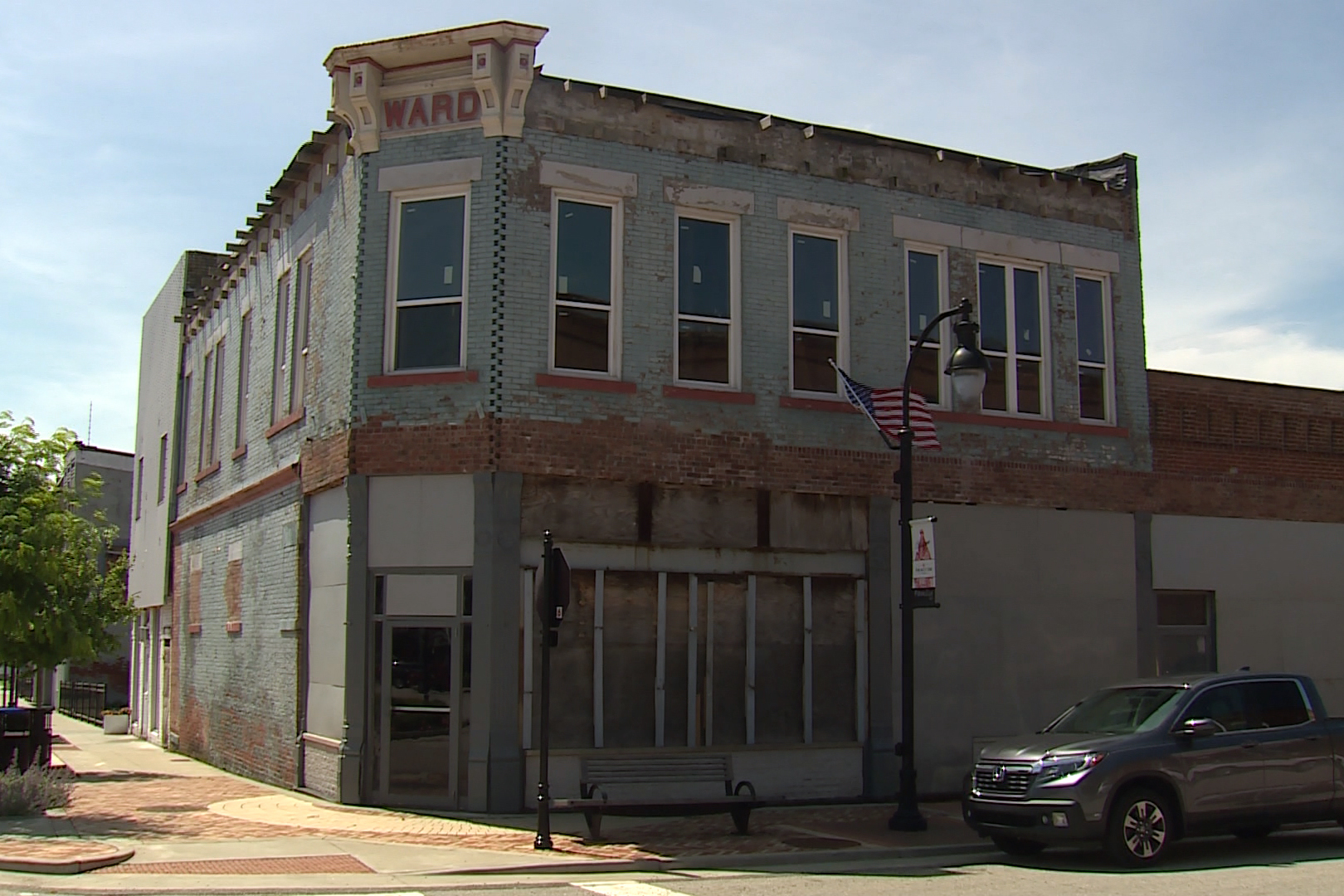 "In order to see that change that I knew needed to take place we had to get rid of some individuals from the very beginning as far as department heads, because you can't make an omelet without breaking a few eggs."
Schmitt says his goal was "to do something completely different that's not been done in Princeton for quite sometime."
Those changes included incentivizing retail and restaurants to enter the downtown square and expanding the city's boundaries. He also sought to change the way parks were used and maintained in the community.
Some of those changes and moves didn't sit well with residents, and it cost Schmitt.
After removing a number of city department heads just after taking office, Schmitt lost in May's primary and the first-term mayor will be limited to a single, four-year term. He blames that loss on the hesitancy to change and the lack of a unified vision within the community.
"Not all, but a lot of rural communities are dying," he says candidly. "They don't believe they are, they believe they're just holding still, status quo. If you're not managing your growth, you're absolutely managing your decline."
He says he tried to attract more retail and restaurants to the downtown square, but ran into opposition from the city council. He asked for city funds to incentivize developers to turn this building into an Italian steakhouse—it was declined.  
"The pushback you get in these rural communities, the resistance to change and a lot of it is spurred by younger individuals," he says. "The older communities truly are declining to the point to where we will have ghost towns. Make no mistake about it, there will be ghost towns from the results of them not willing to accept that change is inevitable. If we're not willing to change with it then we will die." 
His political opponents disagree and say they're willing to change. They just don't care for his vision, nor do they like the way he's gone about changing the community. City councilors who voted against the proposal say the deal for the steakhouse on the square was with a developer they didn't trust and an owner that had made promises before, but failed to deliever.
While Schmitt's vision for Princeton might not have stuck, he's hopeful his hometown will find its way. He admitted he hopes others will eventually see the path he was trying to lead this community down after he's gone. 
"Maybe it's one they're not ready for yet, but maybe in a few years they will be."
Have a question you want answered?
WFIU/WTIU News wants to explore the questions you have about Indiana, and you could even be part of the process as we find the answers.
What about the Hoosier State, it's culture, or people do you want us to explore? Go to indianapublicmedia.org/inquireindiana and let us know.