One of the largest events surrounding the Indy 500 race has been canceled.
The One America Indy Mini Marathon and 5K, scheduled for May 2, won't go on as planned due to concerns about the coronavirus pandemic.
"We recognize that there's much more significant hardship that's going on right now, we just want to be supportive as we possibly can," CEO of the Indy Mini Marathon Festival Bob Bryant says.
The Indy Mini Marathon is one of the largest and longest running races in the country, drawing runners from not just Indiana and the rest of the country, but overseas as well.
Last year 24,000 runners, walkers and people in wheelchairs participated in either the Indy Mini Marathon or 5K.
It's part of the slate of events leading up to the Indianapolis 500 race at the end of May. On Thursday, officials announced the Indy 500 is rescheduled for August 23.
In addition to the mini-marathon all 500 festival-related events through May 9th have been canceled. 
"That included mobile study trips where we are actually visiting schools with programming related to health and education, it included some study trips at the track, where we host schools at the track," Bryant says.
Mike Vollmer of Indianapolis is one of six people who has run in every mini marathon since the event started in 1977.  
"Yeah, I'm certainly disappointed" Vollmer said after finding out the race won't take place.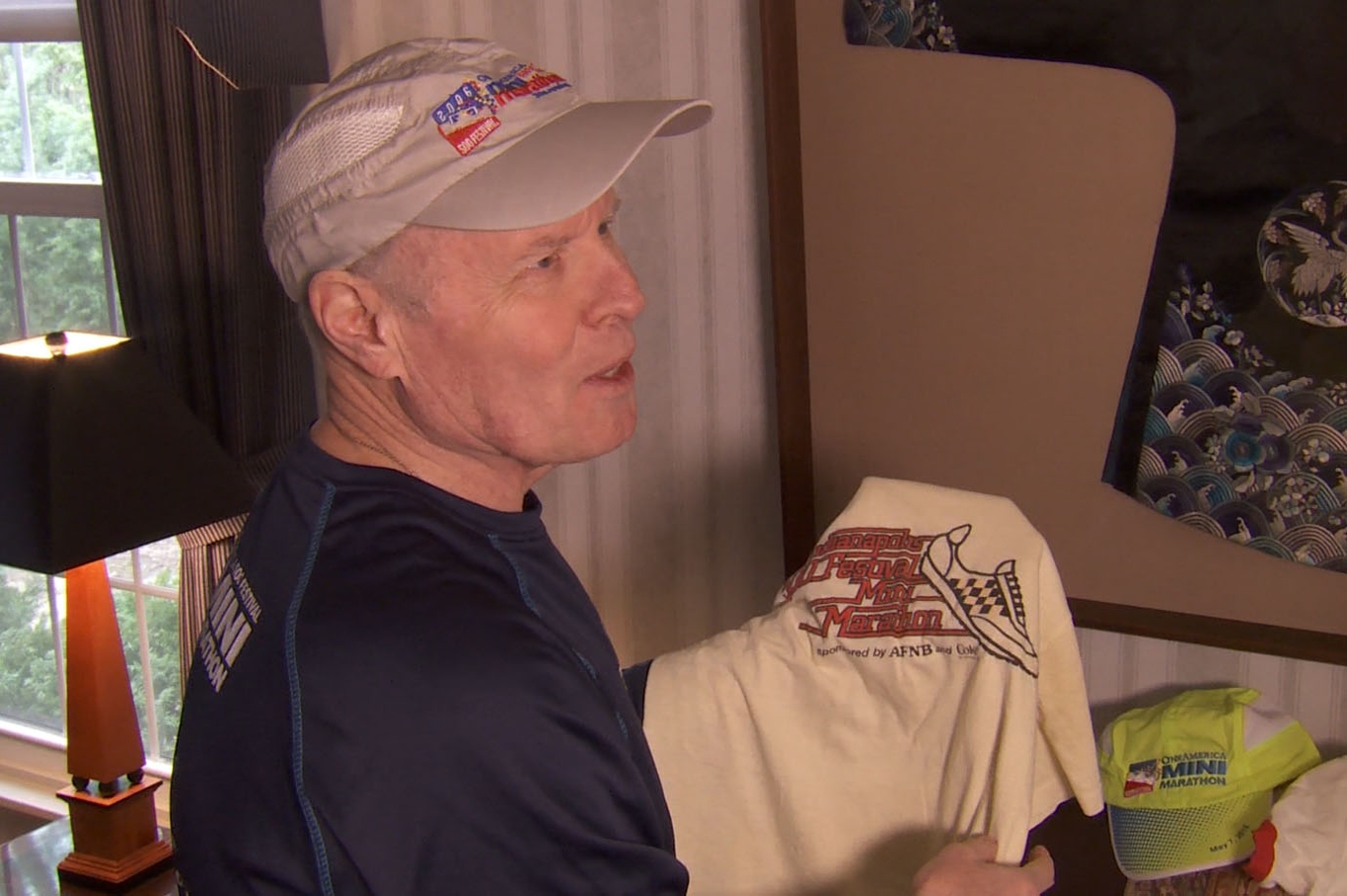 Bryant says the planning for each year's mini marathon begins almost immediately after the previous year's race ends. race organizers have already paid for many of the expenses of this year's race.
"You start ordering shirts and medals, you start warehousing product, you start contracts with a lot of vendors, whether it's start-finish line, bike rack, Port-A-John, security personnel," Bryant says.
That means no refunds will be issued to runners who have already signed up and paid their registration fees.
Runners will have the option of using this year's fees for next year's race or donating the entry fees to some of the non-profit educational organizations the festival supports.
"You have an opportunity now through the end of June to -- whether it's a treadmill in your house or in your neighborhood outside -- to mark off that distance, to complete your 5K or half marathon challenge and we will mail you your medal," Bryant says.
Vollmer says he plans to do the virtual race, but he'll miss the camaraderie and supportive atmosphere that just can't be replicated when running alone or in a small group.
"Social distancing could not have happened in those races because throughout the entire race, you could run unless you were at the front of the pack, and reach out and touch someone all around you," Vollmer says.
Vollmer has a treasure trove of race paraphernalia including a certificate and medal from the very first Indy Mini Marathon, 44 years ago, a day he remembers clearly.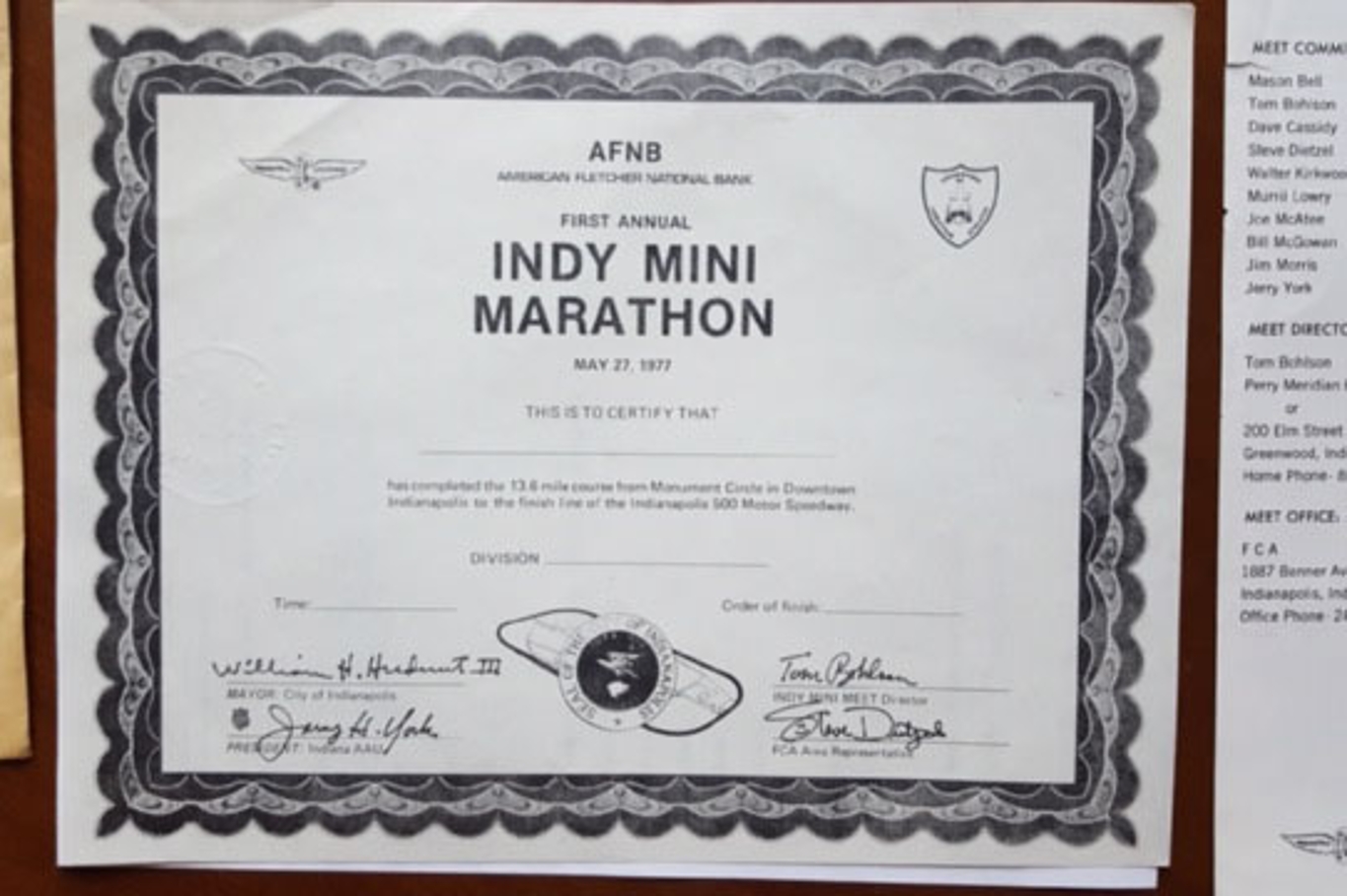 "The first two years both of them were 90 degrees at race time, and full sun and about 80% humidity," says Vollmer.
Bad weather, injuries or family events weren't enough to keep Vollmer from partaking in this May tradition; it took a pandemic to keep him at home.
Vollmer says the 500 festival and the race's alumni club have kept the official statistics on individuals who have run the most consecutive races, he's still unsure how "an act of God" like the coronavirus will affect the record keeping.
"Whether they designate that as the streak continuing or not, is really not for me to say," Vollmer says.
For the latest news and resources about COVID-19, bookmark our Coronavirus In Indiana page here.