Governor Eric Holcomb ordered every bar and restaurant in the state to close until at least the end of March in an effort to slow the transmission of the coronavirus.
"It is kind of a shock to the system, but it shouldn't be all that surprising, the information has been out there that something like this is probably pretty close," says Justin Jones.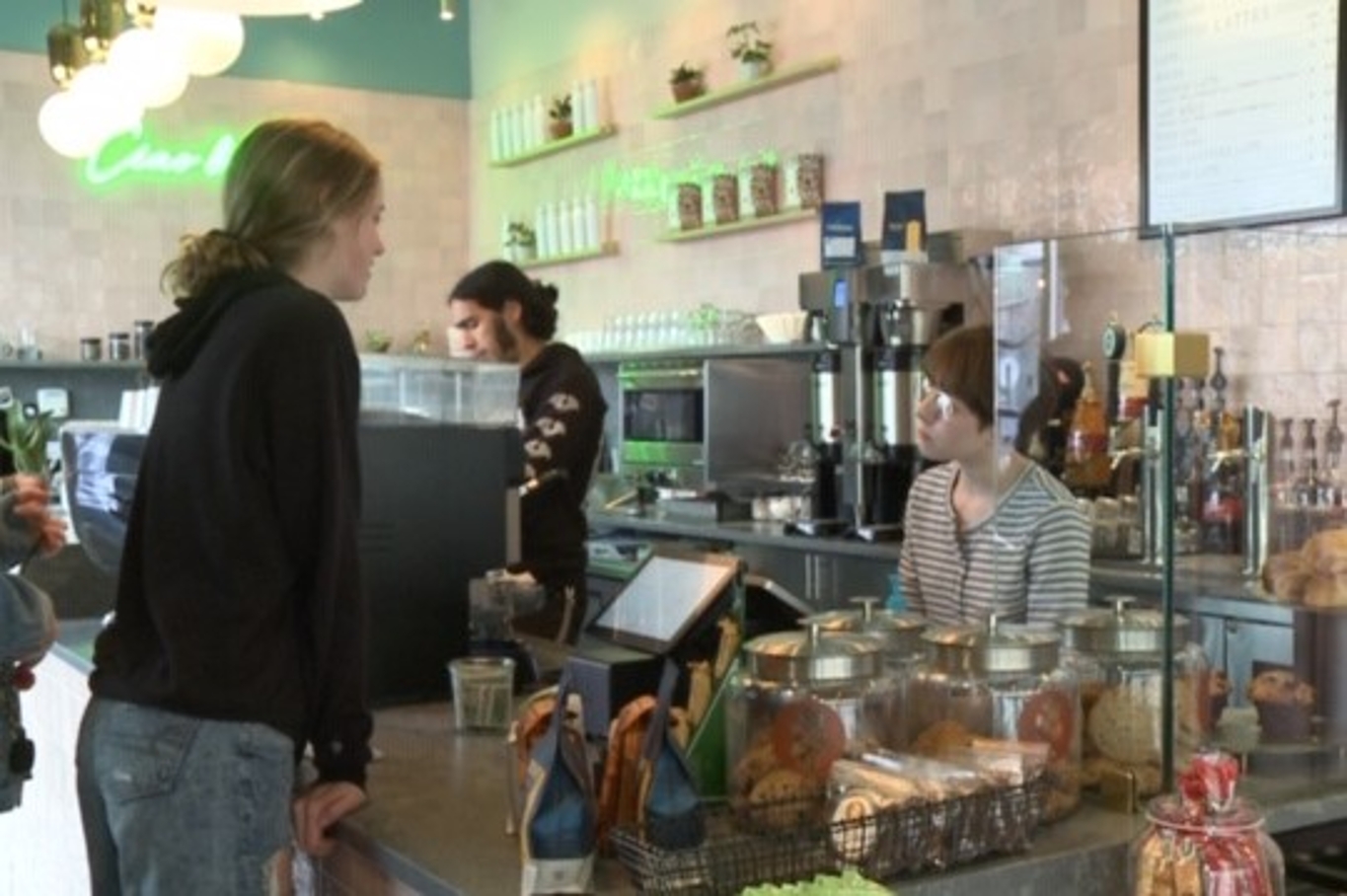 Jones opened his second coffee shop, Bovaconti in the Fountain Square section of Indianapolis last fall.
"I've worked for several different companies, who all stressed quality of life being very important to them, but there was some lip service," says Jones.
So Jones is putting his money where his mouth is, and paying his employees for at least two weeks, possibly longer if his shop has to remain closed into April.
"Their financial wellbeing is an extension of their personal wellbeing, and vice versa, so for us," says Jones.
A total of 12 employees, at Bovaconti and the other coffee shop Jones owns, Georgia Street Grind will be getting paid during the hiatus.
"It's not like another situation where we had to lay people off because business was down and maybe they can go find another job, this is a different scenario," says Jones.
Jones says just hours after telling his employees, some of them are paying it forward.
"The response has been incredible, I mean we've had some people saying I have myself in a situation where I'm financially stable, I would like for you to take my portion and bleed it over to someone else," says Jones.
Jones says he's hoping his generosity will encourage other small businesses to compensate their employees during this crisis, if they are able to.
He believes investing in his employees will create a happy, healthier and positive work environment.
"From Day 1 I've wanted to be different, and I've wanted to approach the hospitality business from a different stand point," says Jones.
Jones says with some financial piece of mind, he's hoping his employees and others will make the most out of the downtime.
 "Whatever it is that we connect to, I feel like a lot of people have gotten disconnected from that."