An historic Indiana bridge is getting a new security system in response to issues with vandalism.
The Medora Covered Bridge in Jackson County is one of the longest river-spanning bridges in the country and crosses over the East Fork of the White River by State Road 235. It dates back to 1875.
In January, vandals spray-painted the bridge in six places, marking both the interior and exterior with graffiti.
Jackson County Commissioners recently approved a proposal by Friends of the Medora Covered Bridge and B&C Electric to install a security system.
B&C Electric Co-owner Christy Nolan says the goal is to protect the bridge from future cases of vandalism and potential damage.
"There will be a total of six cameras throughout the bridge, inside and out," says Nolan. "Some of them will be looking out to the parking lot and some will be looking inside to see if anything is being done out here."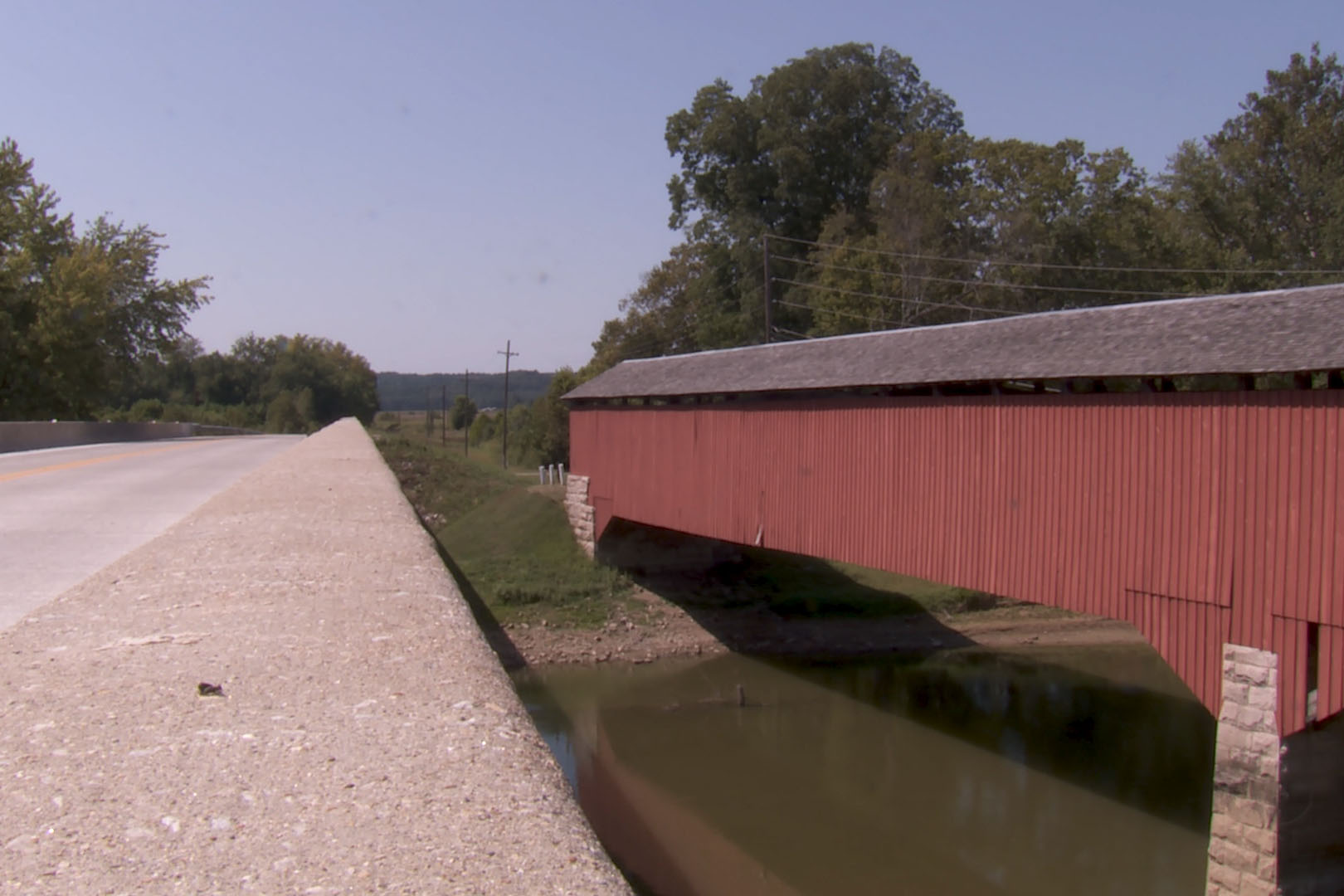 Nolan says the cameras will be routed to a wireless monitor that can be watched in real-time. The whole system will be powered by Duke Energy.
Friends of Medora Bridge will pay the entire cost of the project through fundraising events such as hosting town dinners in the bridge. But Nolan says the cost is unknown.
The cameras are set to be installed next month.