This weekend aeronauts from across the globe are flocking to northern Indiana to talk about, celebrate and most importantly, fly gyroplanes.
They go by many names; autogyro, gyrocopter, gyroplane, rotaplane, and every year enthusiasts meet up at Mentone Airport, where the Popular Rotorcraft Association's headquarters are located for a weekend in the skies.
Many of these crafts are home built by enthusiasts, but the one sitting in the middle of a large hanger isn't. It was built in Germany and it and its owner have been setting a few world records recently.
"My name is Norman Surplus, and I am the first person to fly a gyroplane or an auto gyro type of aircraft around the world," he says.
It took him several years to get the job done, mostly because of some diplomatic troubles.
"The aircraft got stuck in Japan for three years because I couldn't get the permission from Russia at that time to get across Russia to get to Alaska," Surplus says.
But early this spring he got the permission he needed and by June he'd flown his way into the record books. And when he completed his trip, his craft got a sticker that puts his little gyroplane in rarified air. 
"it's a very proud moment to be able to put the first one on a gyro here at Mentone," Surlpus says.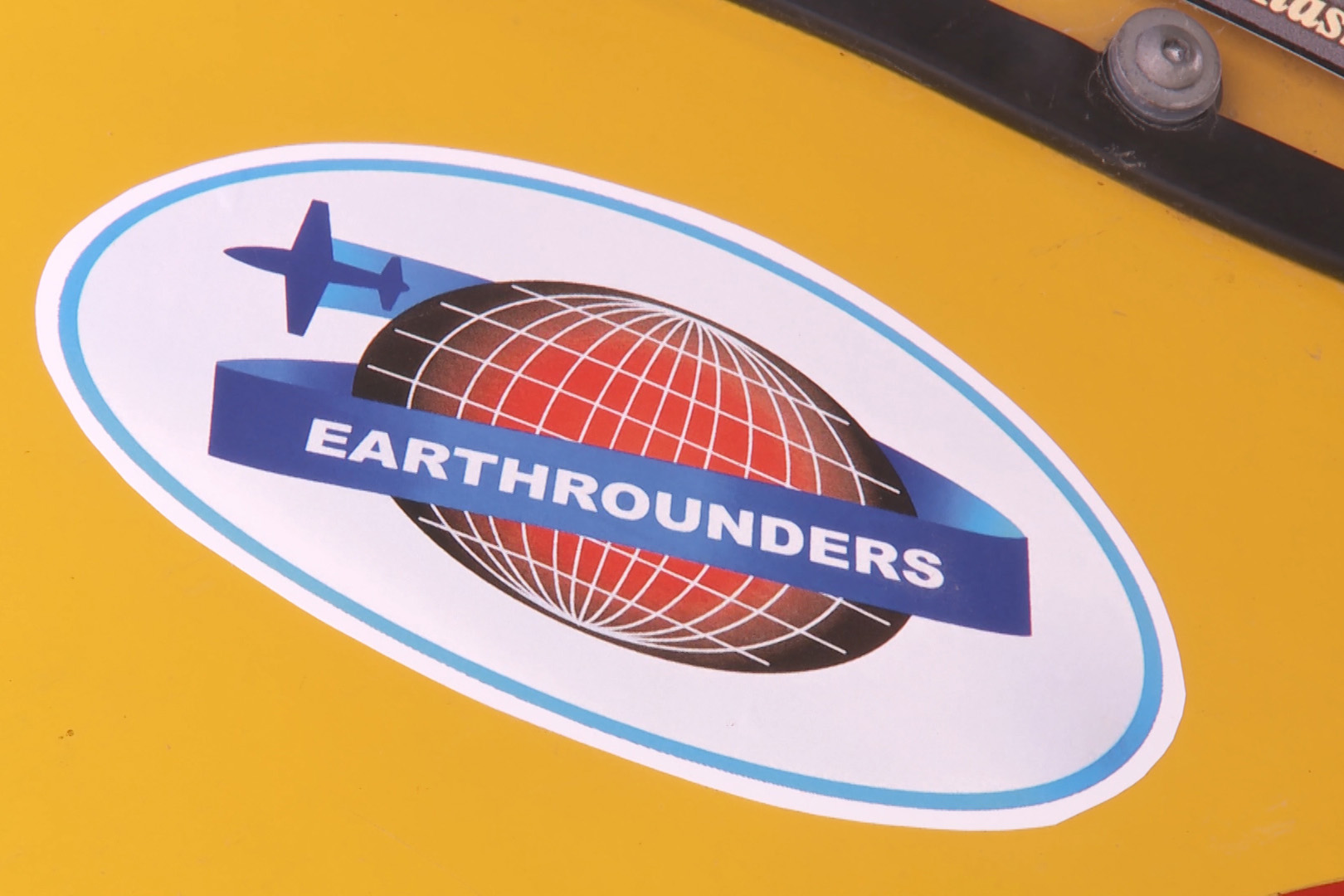 It's the nation's largest gyroplane fly-in event and organizers describe it as a Mecca for rotorcrafts. The Popular Rotorcaft Association has been around since 1962 and they used to hold their gathering across the country, but long time PRA member Garry Goldsberry says that changed back in the early 90's.
"This airport came up for sale in 1993, and we was looking for a permanent home and we purchased airport in 1993 and had the first convention here in 1994," Goldsberry says.
And now it's the home of the PRA headquarters and where members have been coming to fly and talk gyro's every summer since.
Golsberry says they may look like little Helicopters, but they don't work like them at all.
They have a small "pusher" propeller at the back, and as the craft moves forward, air turns the freewheeling rotor blades at the top and when they get going fast enough, the gyro lifts off the runway.
And suddenly you are airborne, drifting over the Mentone airport, where PRA members are filing in to get their shot down the runway.
That's where they will be this weekend - giving out demo rides, offering flight instruction and competing in a flying contests.