Ellettsville's Pantry 279 is a great resource for people who need a extra grocery help during the week, but during the current coronavirus pandemic, the number of customers have doubled.
"On a normal Wednesday, which is our busiest day, we serve between 220 and about 300 on a really busy day. We're serving about 600 on a Wednesday now," pantry director Cindy Chavez says. 
Chavez says the increase is due to people losing their jobs during the pandemic. 
"Straight up 50 percent of the people we're seeing right now have never used a pantry in their lifetime," Chavez says. 
Chavez says it's disheartening to see more people using the service. She says the pandemic has brought in a new client mix of grad students, retail workers and business professionals.
"They're hitting these food pantries for the first time in their lives. They're scared. They don't know what to do. They're confused. They feel bad. They're embarrassed. They don't want to be here, but they have kids at home that need to eat," Chavez says.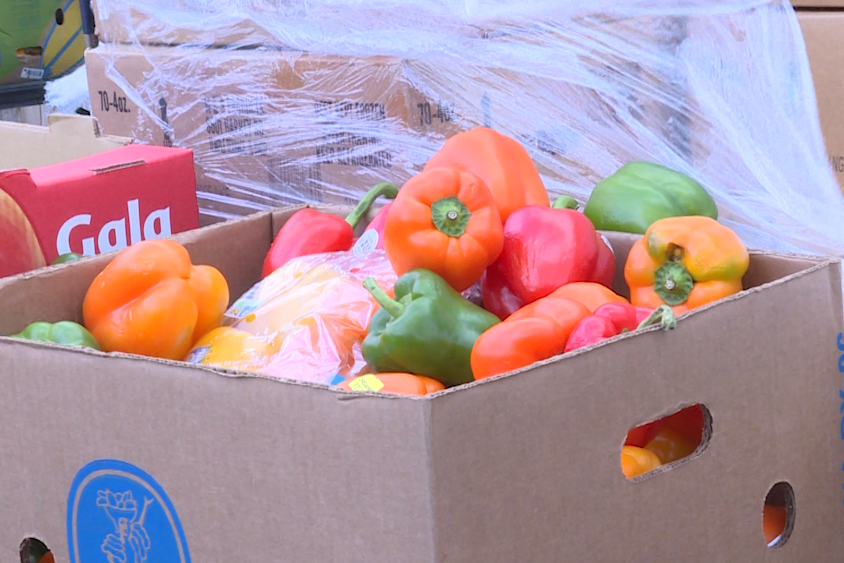 With more patrons, the pantry requested help from the National Guard to pass out food. The soldiers started working this week to pass out food in a drive-thru system to limit contact with customers.
The soldiers and other volunteers are equipped with masks and gloves to be safe. 
"Oh, they're wonderful. They are helping so much," Chavez says.
Chavez says they keep the staff down to seven to 10 of the same people to lower the chances of cross-contamination.
She says the pantry will continue this system as long as the community needs it. The pantry is open Monday through Wednesday from 3-6 p.m., and Saturday from 2-5 p.m. 
For more information visit Pantry 279's Facebook page. 
For the latest news and resources about COVID-19, bookmark our Coronavirus In Indiana page here.