It's been a busy summer for the Hoosier Hills Food Bank. 
Truck drivers for the charity travel their six county coverage area picking up hundreds of pounds of food.
"It's food that's very close to the end of its life, but its food that we work very hard to maintain," Hoosier Hills Food Sourcing Manager Brandon Bartley says. "We keep it in a cool chain all day, and we also get the food distributed that same day to a pantry."
Hoosier Hills works with Kroger, Walmart and smaller grocers such as Bloomingfoods, Fresh Thyme and Lucky's Market.
"There's no need for all this food to go to waste way too much food," Bartley says.
The College Mall Kroger donates 600 pounds of food per month as part of a "Zero Waste Initiative" that started a few years back.
Even with all that food, Hoosier Hills is still having a hard time keeping its supply stocked because demand is so high.
"We just had our largest food drive of the year in May, we received 42,000 pounds of food and we are actually all out of that 42,000 pounds of canned goods," Bartley says.
Kroger department managers work on reducing waste as much as possible by trying to predict customer buying habits, so they can order the right amount of food, but it's not an exact science.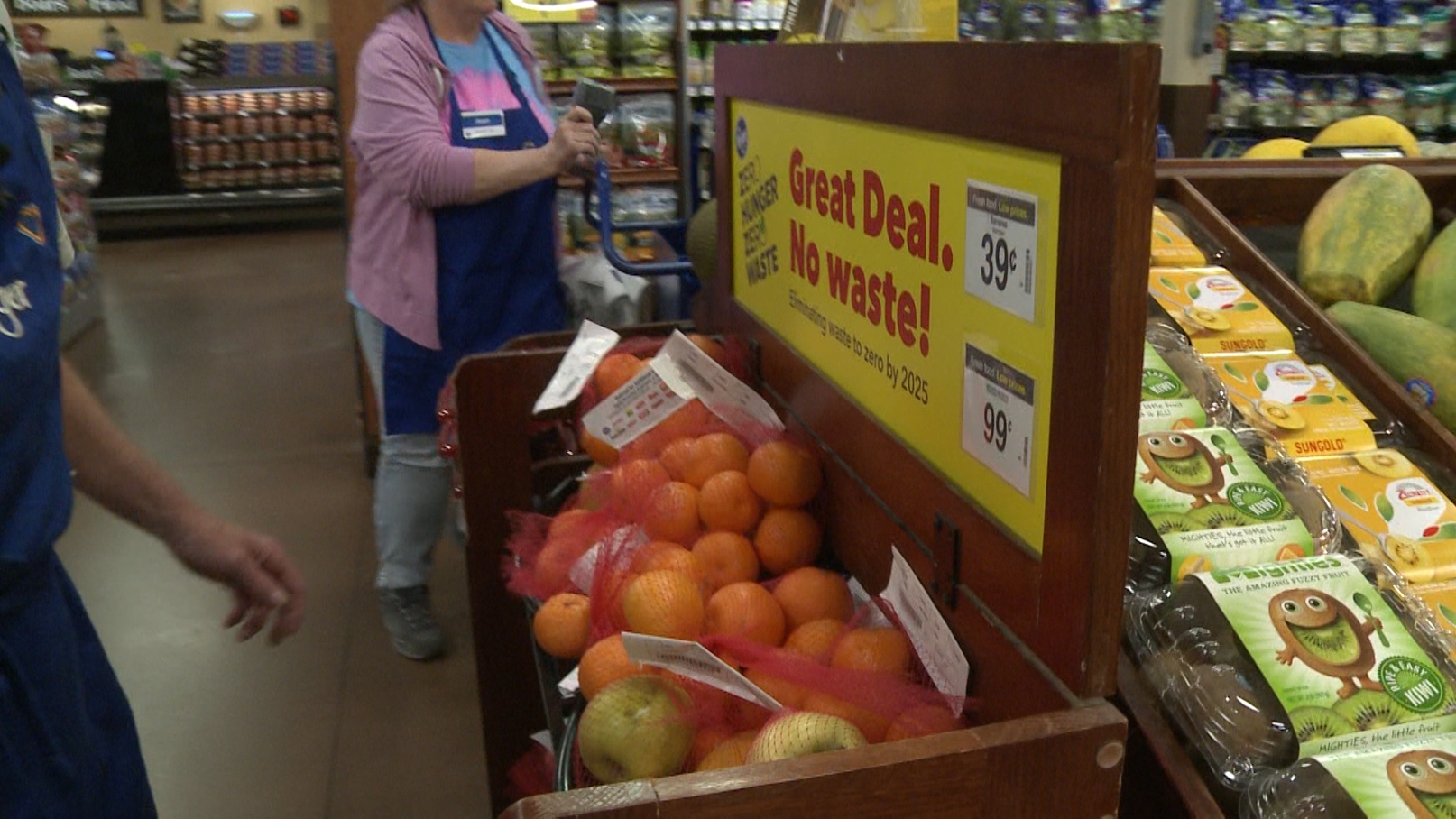 "There's a whole lot of processes that show us how to order, a lot of it is based on history, and then there are things that factor in with weather, things that are happening, we order truck to truck, that's our goal," College Park Kroger Store Manager Rusty Littell says.
Hoosier Hills also works with local and chain restaurants like Olive Garden and Texas Roadhouse to repurpose some of their uneaten food.
The people who benefit from the donations aren't who you think they might be.
"I think it would surprise people that our primary clients are the working class needy," Littell says. "It's not people with jobs, it's not people without housing, and it's a lot of people who work full time jobs."
Bartley says the public plays a critical role too. Individual donations to Hoosier Hills drop dramatically outside the Christmas and Thanksgiving holidays.