A plan is in place to log more than 4,000 acres of trees at Hoosier National Forest, some that have stood since the early 1900's.
However, some environmental groups say the plan will do more harm than good.
"Where is the justification to spend our tax dollars to do that?," asks Jeffrey Stant, executive director of the Indiana Forest Alliance.
There are about 4,300 non-contiguous acres of land slated for logging. The Forest Service says a lot of the trees in the areas selected for logging have stood untouched for more than a hundred years; they were planted after Indiana's early settlers stripped the region bare.
"Historically, there would have been disturbance patterns happening across the landscape be that from fire, or from tornadoes or big wind events, things like that, that would have occasionally set back chunks of forests that were in an older condition," says Hoosier National Forest Supervisor Mike Chaveas.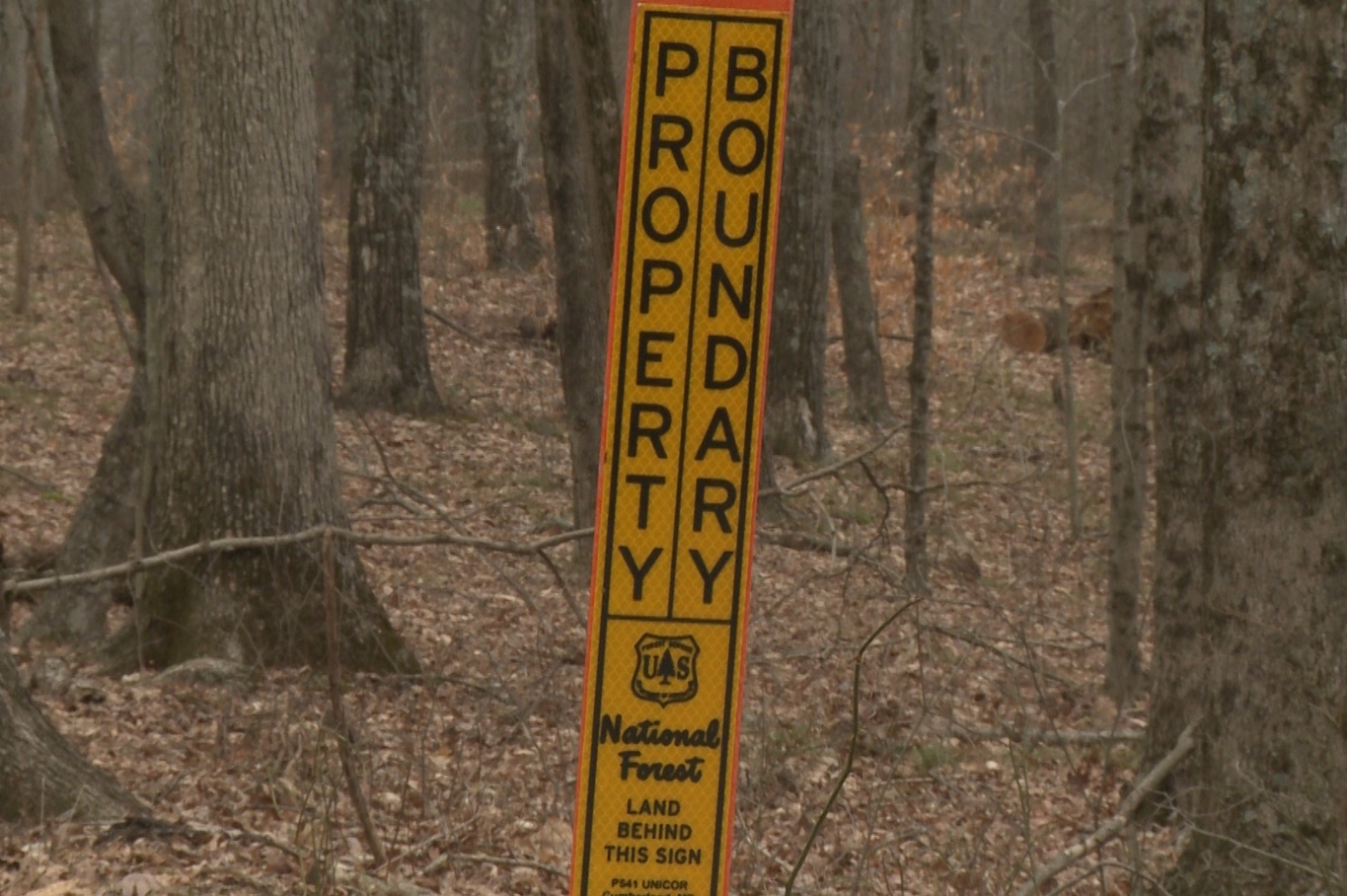 The time has come to remove the older trees to allow new trees to flourish.
"They're very homogenous," Chaveas says. "They lack diversity in age and in structure. And so they're not providing the full range of diversity of habitat that a lot of species need."
The timber logged from the trees will be sold, as is common practice in national forests all over the country.
Chaveas says maintaining young forest habitats ensures the animals that live there will thrive and survive.
But Stant says the Forest Service could actually harm some species, such as birds, snakes and even salamanders.
"I mentioned all these reptiles and amphibians and birds; there's also four different bats that are in extreme danger of extinction," says Stant.
Hoosier National Forest also draws hikers and horseback riders from the Midwest and beyond every year, generating revenue at local campgrounds and other businesses.
"I don't think people realize how special it is, until they actually get out here and experience it," says Christine Marks of Owen County.
Marks is a frequent user of the park and worries the project will cut off access to some of her favorite trails.
"I think the main thing that the recreational trail riders are afraid of is that there will be these vistas that will not be here that they will look like logged burned areas," Marks says.
Friends of Lake Monroe Hydrologist Sheri Bruker-Mitchell is concerned sediment from the logging project will seep into Lake Monroe, one of the area's main drinking water sources.
"This area that is to be logged has extremely steep slopes, and throughout the watershed we get erosion into the streams, and that affects the lake," says Bruker-Mitchell.
But Chaveas says the logging project will be far enough away from the Lake Monroe watershed that it won't cause harm.
The logging project will allow the forest service to remove some man-made structures that are causing erosion problems.
"We have some places where you have river crossings for roads, culverts that were poorly sized roads that were built many, many decades ago, and were not putting a good location or just not have not been maintained well over time," Chaveas says. "And those are all causing erosive impacts."
Chaveas says those who objected during the public hearing phase of the project planning process can suggest other ways to maintain the forest before the Feb. 3 deadline.
This story has been updated to correct grammatical errors.