The Bloomington City Council unanimously approved the conversion map for renaming old zones to be in line with the new Unified Development Ordinance (UDO) at its meeting Wednesday night. 
The UDO is the document that sets the rules for land use and development. 
After the city council  adopted the UDO in December, Bloomington's planning department drew a new conversion map.
Council President Steve Volan (District 6) says he's glad to update the UDO at a time like this, since the next few months of construction will play a major role in restoring the Bloomington economy.
"It's important for all future development with the sudden onset of the coronavirus crisis. Construction is going to be a very important part," he said.
Now that the conversion map has been approved, the planning department still has to rezone the city. But assistant planning director Scott Robinson said during the meeting that likely won't happen until next year because of the coronavirus pandemic.
Rapid Relief Fund Update
After last week's  vote allocating $2 million of food and beverage tax funds toward local businesses, the council received a progress report on the Rapid Relief Fund.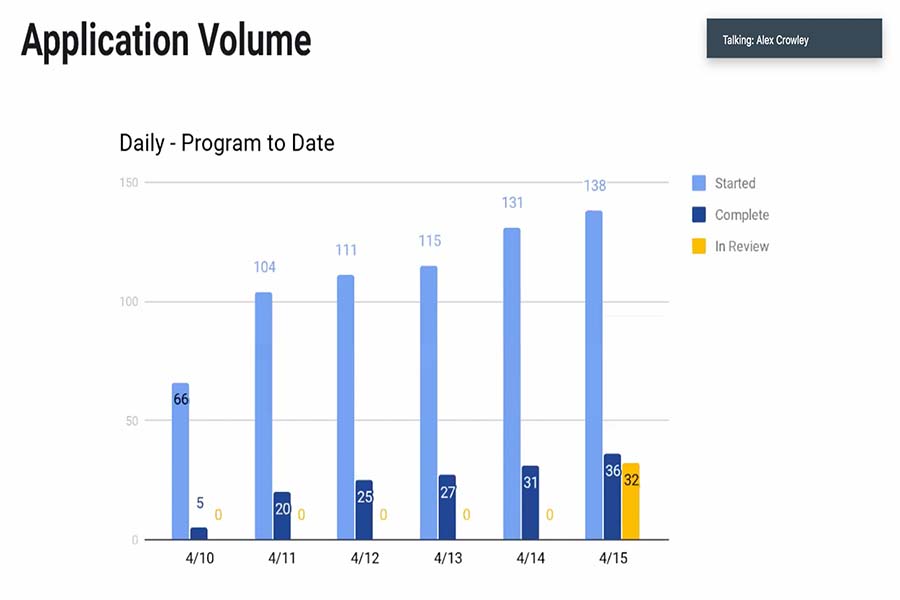 Alex Crowley,  a member of the city's Economic Recovery & Sustainability group, said 32 businesses have completed loan applications since April 10, while 148 are still in  process.
Crowley said businesses not approved the first time may appeal.
"If the need is there and the need is justifiable, there's nothing to say that they only have one shot at it," Crowley said, adding that.
the city is working to make the application process more efficient.  The initial 32 businesses could see funds by next week.
For the latest news and resources about COVID-19, bookmark our Coronavirus In Indiana page here.