The Brown County Music Center is on track to be completed in August.  
Construction manager Jim Schultz says they are focusing on fine-tuning the technical aspects of the new venue.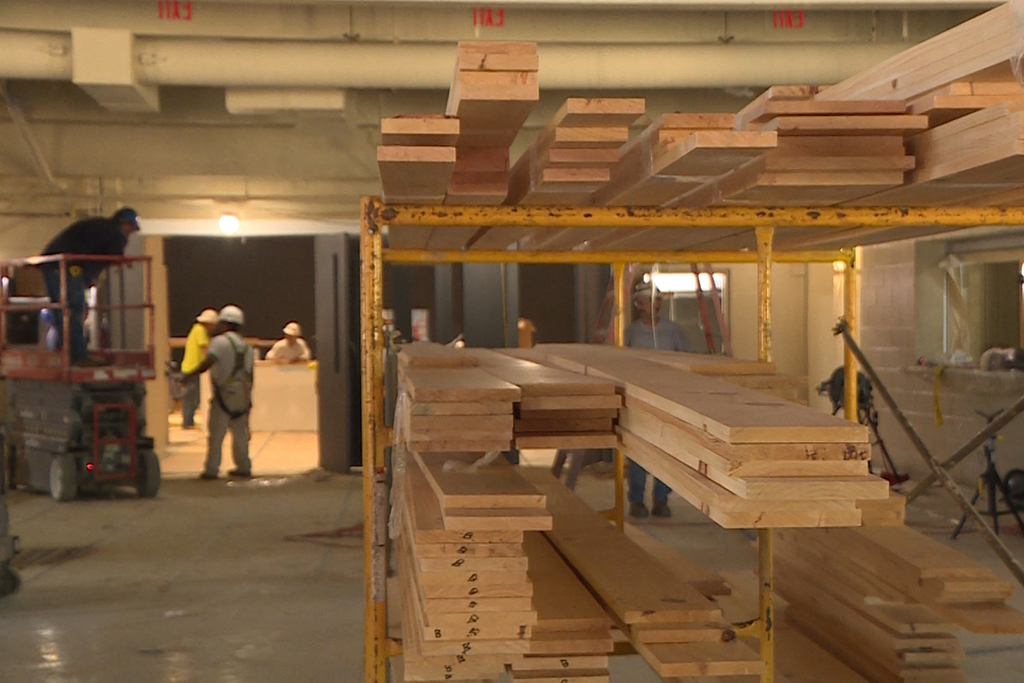 "I think it's going to be a great space. Everybody that we've brought in here that are part of this industry have been very, very excited."
Schultz says he hopes the music center will provide more stability to Brown County's tourism- based economy. 
Three quarters of the center's profits will go toward the Brown County Community Foundation. The rest will go to the Brown County General Fund. 
"This is the first time that Brown County has had an opportunity to actually get infrastructure moneys from tourism," he says.
He says the music center will set itself apart from other venues by hosting high quality performances in Nashville's intimate setting.
Construction for the project was paid for by the county's Inn Keeper's Tax. The music center's first event headlines Vince Gill on August 24. Tickets sold out the first night they went on sale.