Mayor Bennett joins us for the first time during the pandemic to talk about his reopening plan, why positive cases are lower than expected, and how city revenues will affect the budget.
On this week's installment of Ask The Mayor, Terre Haute Mayor Duke Bennett addresses these issues and more. Listen to the full conversation with Indiana Newsdesk anchor Joe Hren by clicking on the play button above, or read some of the questions and answers below. A portion of this segment airs 6:45 and 8:45 a.m. Wednesday on WFIU.
This conversation has been edited for clarity and conciseness. Due to Zoom internet connectivity, some audio is missing.
Hren: When the pandemic started to rise, what was your initial plan of action, because when you look at the numbers here, they're not that high compared to other places?
Bennett: From the beginning our plan was to get people to stay at home. That was the bottom line, we wanted to set a good example that local government and the county did that. It has done that. And other businesses have done that, then the the governor kind of came in with even more kind of directives to help address that. And so everybody felt like that makes perfect sense. If we can flatten that curve, then that will help us to be able to deal with it.
Well, our peak has never really come here in Vigo County, we haven't seen a large peak. And so the healthcare providers, our two major hospitals, staffed up for that. We just haven't seen that big influx of people. So if we have flattened the curve, and we've done exactly what we needed to do to put us in a position that if there is a big surge, and so I'm hopeful there's not, but I think we're ready.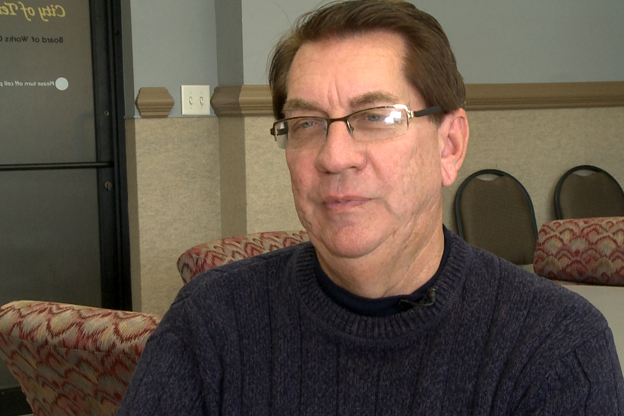 Hren: Are you basing your reopening strategy on the medical facilities or testing numbers?
Bennett: I based on kind of what the governor's plan was using those state numbers. The local numbers, our hospitals are still doing fine. Our testing numbers continue to go up here locally, but I don't know if it meets that criteria [loss of audio] the health commissioner and the governor to guide us down that path, because we need to know what surrounding counties are doing, what's going on in Illinois. All that impacts us here. It's kind of a variety of sources of information.
Hren: You said you have a plan to reopen the economy here, what are some details of that plan?
Bennett: So right now, the next big step for us will be May 24 when it comes to parks department related things, our playgrounds, our restrooms, our indoor rental facilities will open on that date. Then on May 26, the day after Memorial Day, we plan to [loss of audio - reopen City Hall] and begin to look at half a day open to the public. I'm not going to open it up full right now. Everything so far for the past few weeks, it's all been done over the phone or via internet. But we need to begin to look at how do we open back up to the public.
And then City Court will open up first part of June, I don't know when yet, but when we get into the first of June, and then on June 14, we intend to open up our facilities fully to the public. Now of course that's all based on what happens with our numbers, what happens with the state directly, but right now we seem to be on track.
Hren: I wanted to ask about the routine projects that now probably has stopped or slowed down a little bit. I know we talked a lot about the casino, the building a new convention center, and the city wanted to build a police station, all those have different funding mechanisms or different aspects of the city. Are they still continuing or have they come to a halt right now?
Bennett:  That's a great question that I get all the time. Because if you don't see something going on on a project, you assume it got stopped or slowed down because of this. And I would say that there's some truth to some of that, even though people have been working from home.
The first thing that we really were focused on was the convention center, we had to address that parking issue downtown. We got that taken care of, the school board finally was able to have their meeting and approve the sale of that property. And that triggered a whole bunch of things once we got to that point. So now we begin utility relocation and some drainage work in order to start building the facility. Then others would say well, with the convention center, is it a good idea still? We believe that it is, we believe that things are going to come back.
The police station, some of our financial folks have kind of been scattered a little bit. But for pulling that together, I've got a final proposal from Garmin for the building, or the owner of the building. But we've got final numbers now and we're ready to do the financing. So we're trying to wrap that up and get that in place to get that work started on that building. But I'm extremely excited about that major step there.
And then kind of the next thing on the horizon is the casino. So we're hopeful that things will happen very quickly on that, the approvals can take place and we'll be able to get construction started that as the local community economic development project.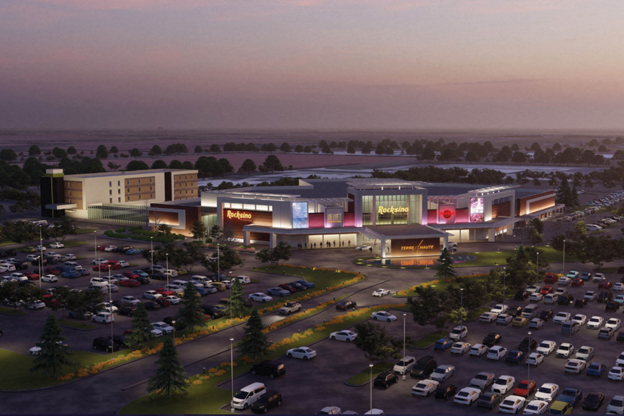 Hren: The casino sole bidder was Spectacle Entertainment, but under investigation - what's the latest on that?
Bennett: What we know is they've obviously completed that investigation because they have scheduled a meeting for this coming Friday to address the license issue. And so we believe that bodes well for the community and for the local owner of that. I believe they've addressed all the issues, I'm guessing that or they wouldn't have had this meeting scheduled to put that on the agenda. So we're looking forward to hopefully some positive news on Friday.
READ MORE: Company Planning New Indiana Casino Faces Investigation
Hren: We know city revenue will drop, just as the city for five years has a balanced budget, how are you adjusting to revenue shortfall?
Bennett: We're about three or 4% under budget for the first quarter, so that puts us in a good spot. Property taxes were due this week, I'll be very anxious to see how many people paid them. Once the state gave people till July with no late fees, I'm sure some people, businesses and residential folks probably had no choice if they didn't have any income, they may not have been able to pay those taxes.
So we went to Indiana bond bank city council approved recently for us to borrow $5 million and tax anticipation warrants against that. It could carry us through August when everything's paid and distributed, hopefully. Our MVH and LRS, which is gas tax driven funds that we get from the state... we know that beginning in May, they're going to drop and so we expect a 50 to 60% drop on those two funds until people start driving again.
When it comes to food and beverage tax, we were ahead of schedule until we got to March. I've not seen the revenue numbers yet. But we were collecting more than we thought we were going to prior to that. So hopefully with what we lose, if we can get people you know, purchasing food again, like going out to eat, then that will recover within the next few months, hopefully to get us back close to where we thought we were going to be. And in that excess revenue that we collected, we'll make up for some of those losses.
We're fully funded on the convention center, all those dollars go directly to the convention center. So we bonded out, we've already have the money in place to do it - that that's going to help us with any overages operation so right now, it's not an issue, but it probably will have an impact on us in the coming months.
And the final piece would be local option income tax. That runs a year behind. So people who haven't been working for the last few months or won't be working for the next few months, we haven't seen a hit on that yet, because we'll see that a year from now, next spring. And that'll be a substantial impact. So we'll have to probably make some budget reductions for next year, when we build our budget coming up in the next few months to accommodate for those losses.
For the latest news and resources about COVID-19, bookmark our Coronavirus In Indiana page here.