Bennett says the city could do a better job finding consistent places for those experiencing homelessness during the winter season, the casino bill won't be heard this week, and the convention center project is moving forward.
On this week's installment of Ask The Mayor, Terre Haute Mayor Duke Bennett addresses these issues and more. Listen to the full conversation with Indiana Newsdesk anchor Joe Hren by clicking on the play button above, or read some of the questions and answers below. A portion of this segment airs 6:45 and 8:45 a.m. Wednesday on WFIU.
This conversation has been edited for clarity and conciseness.
Hren: I thought we'd start with all the extreme winter weather and the effect it has on roads and those experiencing homelessness.
Bennett: I talk to other mayors and we say here we go, we're moving into pothole season. It's hard for us to keep up. We don't have enough people to cover all the roads and all the potholes, but the second thing is when there's water standing in the potholes, we can't fill it very well. It won't stick so you need some dry days to get caught up. If you see a pothole, call 3-1-1 and we'll get on that as fast as we can.
I think we need to do a better job of having some predetermined locations for those experiencing homelessness during the cold weather. We need a better strategy. When it gets down well below zero and wind chills that are 20 to 30 below, you need to be inside somewhere. I think County EMA will help with that, I think we learned some lessons from the last several days of cold and there's been a lot of feedback.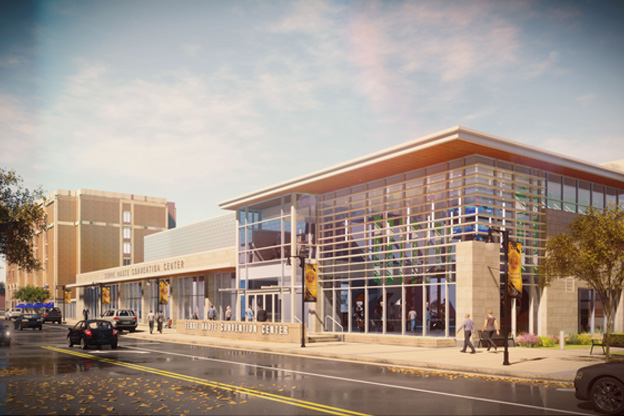 Hren: Let's get an update on the convention center, last I heard city council approved the closure of 8th Street for the new building, how concerned are you about traffic considering the Hulman Center is just a block away?
Bennett: It'll be fine, we've done some traffic studies. Every city that builds a convention center has to close a street because you have to drop it in somewhere. It's bigger than a normal block, because there's usually something already there. 
Most of those events at the Hulman Center are scheduled way in advance, our goal will be to work in their schedule and hopefully they'll work with our schedule. 
Hren: So what's next?
Bennett: Utility relocation will begin very quickly and we'll get the design done on the building very soon and you'll start to see some activity there. 
Hren: Let's get to the other major news item, the casino bill moved through one committee a week ago, but just found out today that it won't be heard this week by the next committee, does that mean it's dead?
Bennett: No, I heard it might be heard this week, they meet on Thursdays, but it might be pushed back another week and it sounds like you got a confirmation of that today.
Hren: The bill sends revenue money to other casino cities who feel they would lose money with changing the current state casino operations. For example, a casino here would send $6 million to Evansville to make up for lost competition and $3 million for maintenance at French Lick resort. Are you concerned that expanding casinos will water down the market?
Bennett: There's one big pie and when you start making the pieces smaller, then people are like, wait a minute, if we're losing to these guys then we need to get something back. My guess is, it won't stay in the same form it is right now, what gets negotiated, I really don't know. Most of that or all of that comes from the operators, so it won't affect our portion we get locally, but it will sure affect profit margin of the operators.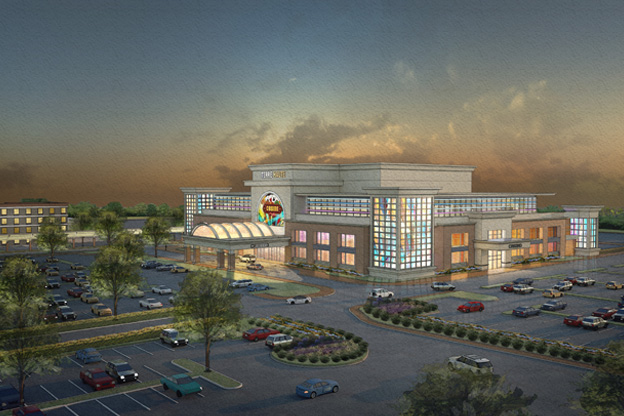 Hren: I had to ask you about the city's proposal to purchase an armored vehicle, you may have heard about the controversy in Bloomington about it, what's the response been like here?
Bennett: It's been very well received. We had one local pastor that pushed back a little bit for those same reasons, we don't need that kind of equipment, it's intimidating, those kinds of things. Everybody is entitled to their opinions, but public safety is the most important thing we can do. We already have an MRAP (Mine Resistant Ambush Protected vehicle) which is twice the size of this BearCat that we use now and we want to take that out of service down the road. 
Our goal is to have something small and more mobile. We've had two police officers killed in the past years, we have to provide every tool and resource to keep our officers safe and keep the public safe.