Monroe County Commissioner Amanda Barge is officially running as a Democratic candidate in Bloomington's 2019 mayoral race. Barge shared details with family members and supporters during a campaign party Tuesday night at Upland Brewery.
Barge first announced she was exploring a bid for mayor in November. She created an exploratory committee to gauge what kind of support there was for her candidacy.
"The reason I wanted to wait was to get a better idea of how people felt about me running," she says. "And I wanted to meet with as many people as I could to ask them how they felt, about what was going on in Bloomington if they felt like it was time for change."
Barge says she is disappointed in John Hamilton for making little progress during his term and failing to listen to the needs of local residents.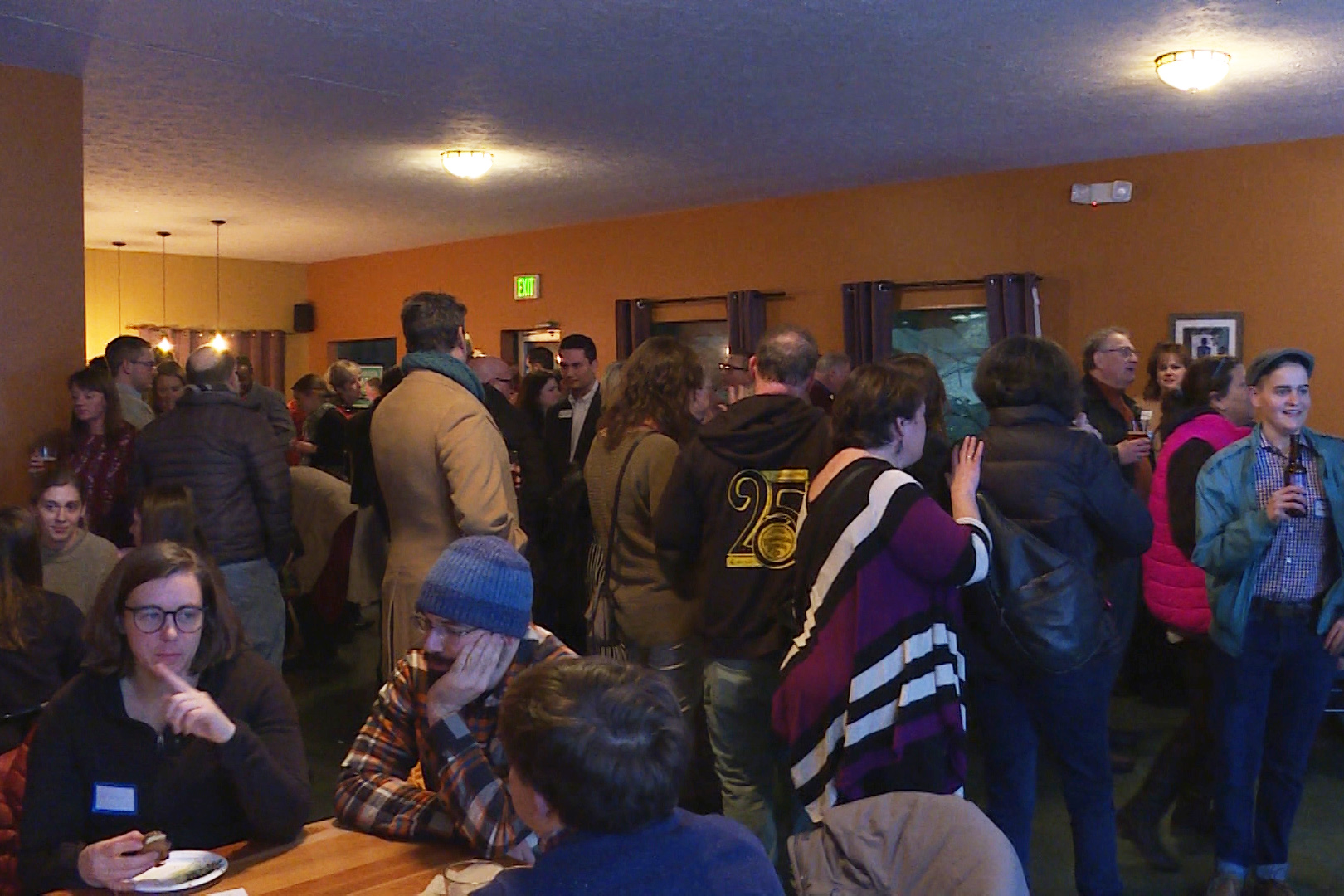 Barge says she initially supported Hamilton in his 2015 race, but a lack of transparency and representation inspired her to create her own campaign.
Barge outlined a number of issues on her campaign agenda including prioritizing housing affordability and developing a transparency improvement plan for the city by 2021.
"I want to be a more inclusive leader, I want to change the culture of city government and I want to improve the quality of life for people, so that's kind of the three main prongs of my platform," she says.
She says her experience as a county commissioner and a former social worker has driven her push for transparency and advocating for marginalized populations in her campaign.
If elected, Barge would be the city's first female mayor since 1994.
Mayor John Hamilton announced his re-election campaign in December.