Ever notice how many cities and towns in Indiana are named after other places? Like Peru, Warsaw, Brazil, Milan, and many more.
Trevor Owens of Bloomington and Erin Blasko of Mishawaka noticed and wanted to know why, so they asked us to find out as part of our Inquire Indiana project.
I talked to a couple of Indiana historians, and the short answer is that most of these communities were founded by residents of the "original" place and adopted the name for their new home.
But, records aren't always readily available, and it can be hard to know for sure for some of these cities and towns.
Owens grew up in New Palestine, Ind., a suburb of Indianapolis with just over 2,000 residents.
It's pronounced "Pales-steen" by most residents, although Owens is an exception; he says "Pales-tine."
"It's a hard habit for me to break I guess," he says, laughing. "You'd think I could pronounce my hometown right, but I guess not."
He came to Inquire Indiana after unsuccessfully trying to find out how his hometown got that name.
"So then you know looking around the state map of Indiana you see places like Peru, or Mexico, or Brazil and you start to wonder why," he says.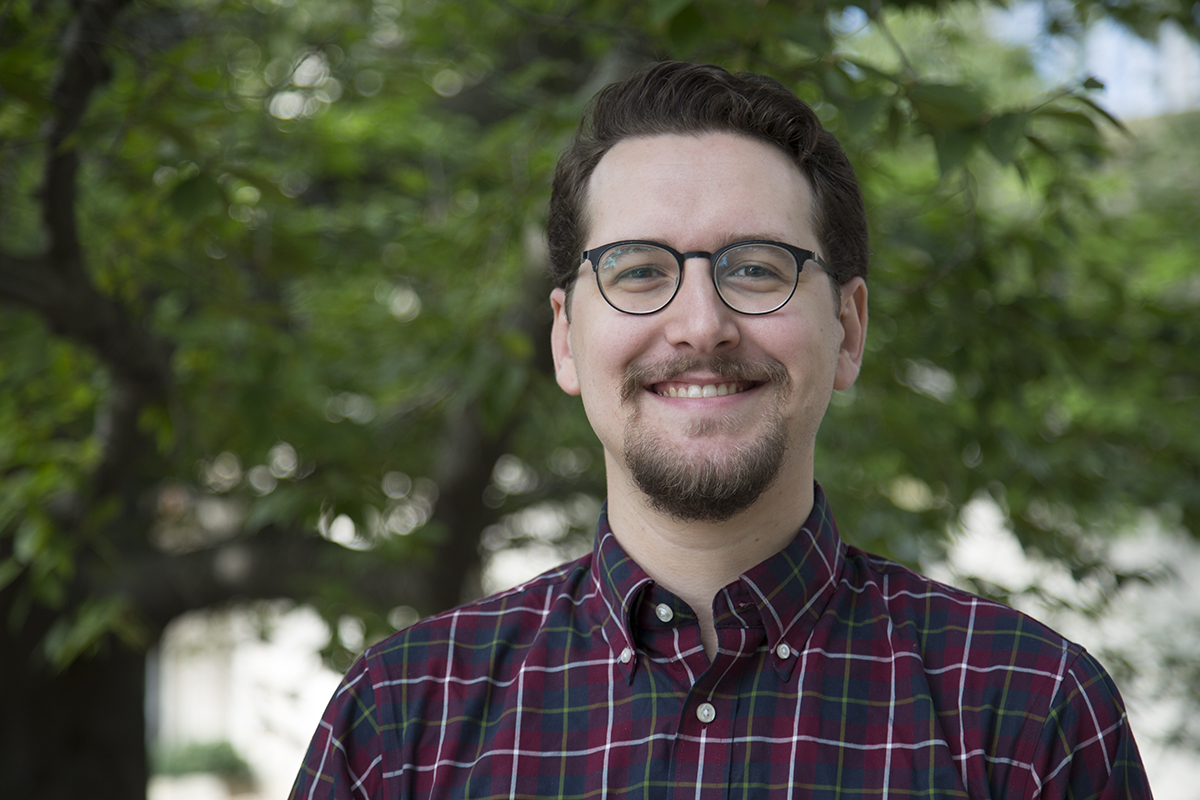 New Palestine doesn't seem to follow the rule of thumb; as far as anyone knows, it wasn't founded by anyone from the Middle East.  
Brigette S. Cook Jones, board member and former president of the Hancock County Historical Society, helped me do some research. She spoke to other local historians and checked into original records.
What we know for sure is that a man named Jonathan Evans moved to Sugar Creek Township in Hancock County in 1837 and plotted out the town in 1838. He named it New Palestine – but nobody knows why.
There was some confusion for several years because the post office in town was still named Sugar Creek, and mail was getting misdelivered because so much of it was addressed to "Palestine."
So in 1889, local officials changed the name of the post office to New Palestine to match the town.
"I have exhausted all of my options," Cook Jones says. "I have looked in all of our histories, checked the newspapers from the era, and checked with other people who might know something."
One theory is that it was popular to name new communities after "Holy Land" locations. Cook Jones says nearby Carmel was likely a reference to "Mt. Carmel," and was originally named Bethlehem.
"And speaking of Holy Land, we do know that at one time there was a series of basketball games in the 1930s where New Palestine High School sported 'Holy Land' on their jerseys," Cook Jones says. "So at least at the time there may have been a belief that New Palestine was named for the Holy Land, but we won't know for sure."
There are other theories, but there's just not enough evidence to say anything definitively.
But for Owens, that doesn't diminish the importance of his home town.
"It's a great little town," he says. "It's one of those towns that I think makes Indiana special."
Inquire Indiana is a community-driven project from the newsroom at WFIU Public Radio and WTIU Public TV that invites you to become part of our reporting. 
We want your questions to power our reporting! Check out other questions we've answered and ask your own question at indianapublicmedia.org/inquireindiana.