Republican businessman Mike Braun has unseated incumbent Democrat Joe Donnelly. 
In his victory speech, Braun emphasized the importance of bipartisanship.
"The one thing I would love to see change in politics is it's gotten way too nasty on both sides. It should be about ideas, it should be about what you bring to the table," Braun said. "And both sides and their families have had to carry that burden and the weight. Hope that changes down the road."
More results at indianapublicmedia.org/election
Donnelly was considered one of the most vulnerable Democrats up for re-election this year.
And Indiana's race was one of the most contentious in the country – outside groups alone have spent more than $45 million here since May.
"We need to get our president re-elected." The room cheers in response.

— Barbara Brosher (@BabsofBtown) November 7, 2018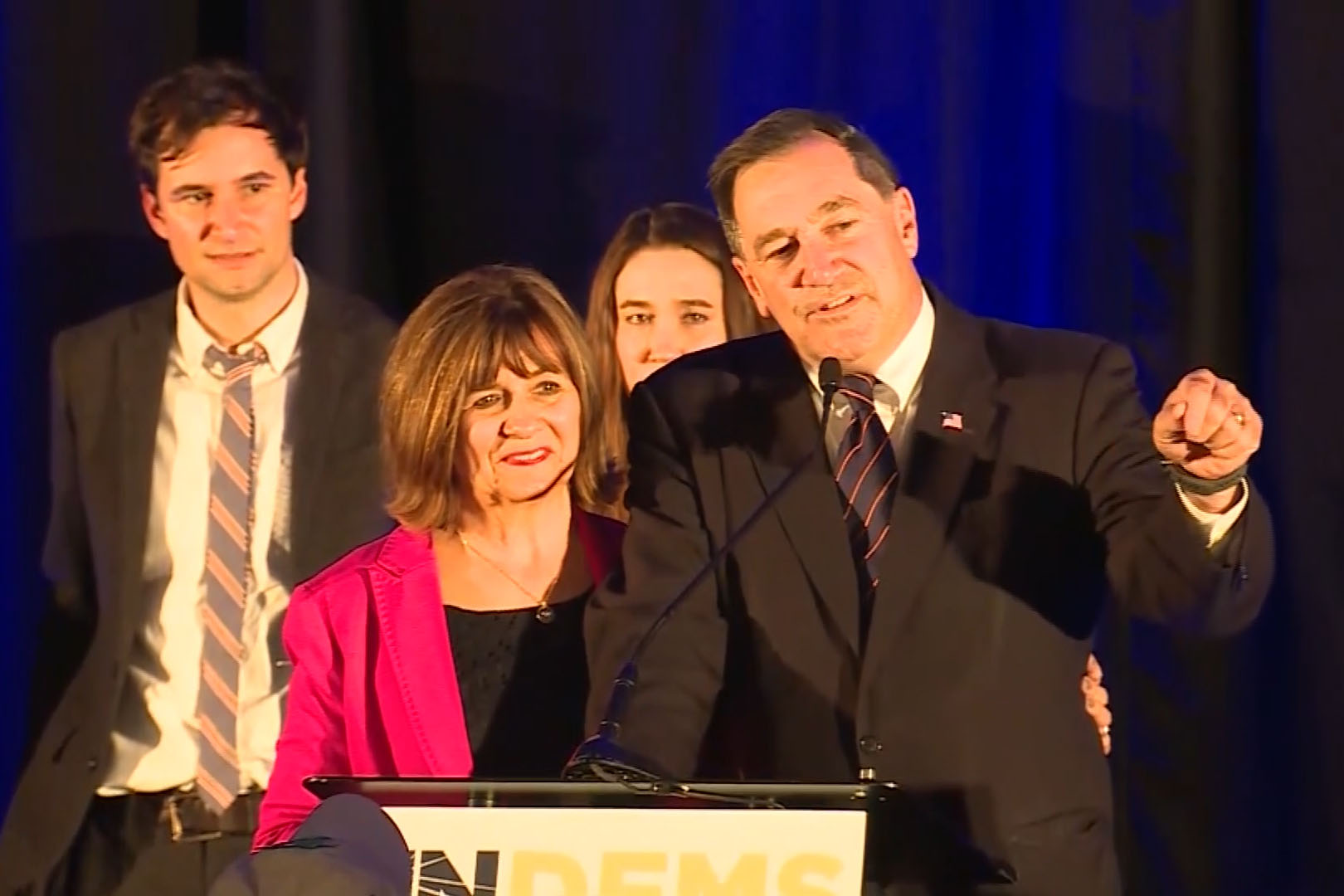 Donnelly says we all need to have each other's backs and work for the country.

— Brandon J. Smith (@brandonjsmith5) November 7, 2018
A long list of big names on both sides of the aisle campaigned in the Hoosier state over the past few weeks.
Both Braun and Donnelly sought to align themselves with President Donald Trump but differed on major issues like the confirmation of Supreme Court Justice Brett Kavanaugh, health care and taxes.
Braun voiced his support for Trump in his speech.
"We've got two years to show as conservatives that we can make things work," Braun said. "We need to get our president re-elected. And what we're going to do is we're gonna get more people from the real world that have had to do things, that can fix things in a dysfunctional system."