In Southern Indiana, it's a sign that fall is approaching when persimmons start to drop from their trees. It happens for a few weeks every September. 
This year, it's keeping Ashley and Scott Ratkovich busy. They bought a Christmas tree farm in Fayetteville last year, and it came with nine persimmon trees. Twice a day, the Ratkovich family collects the persimmons so they can turn them into pulp. 
"As soon as I post on Facebook, I have a list of people that want it," Ashley says. "We never actually have persimmon pulp, we have people on a waitlist waiting for it."
Read More: Persimmon Recipes & An Unlikely Steward Of A 60-Foot Persimmon Tree
The variety that grows in Lawrence County is known as diospyros virginiana, or the common persimmon. And, you don't have to look very hard to find one. There's something in the soil and climate that allows the trees to thrive in this part of the state. 
"It's just a persimmon that's native to the Virginias, the Carolinas and the area that stretches back from the eastern coast, all the way to Missiouri, and just forms a big "U" down into Tennessee and up into northern Indiana," says Jeff Routh, a local historian.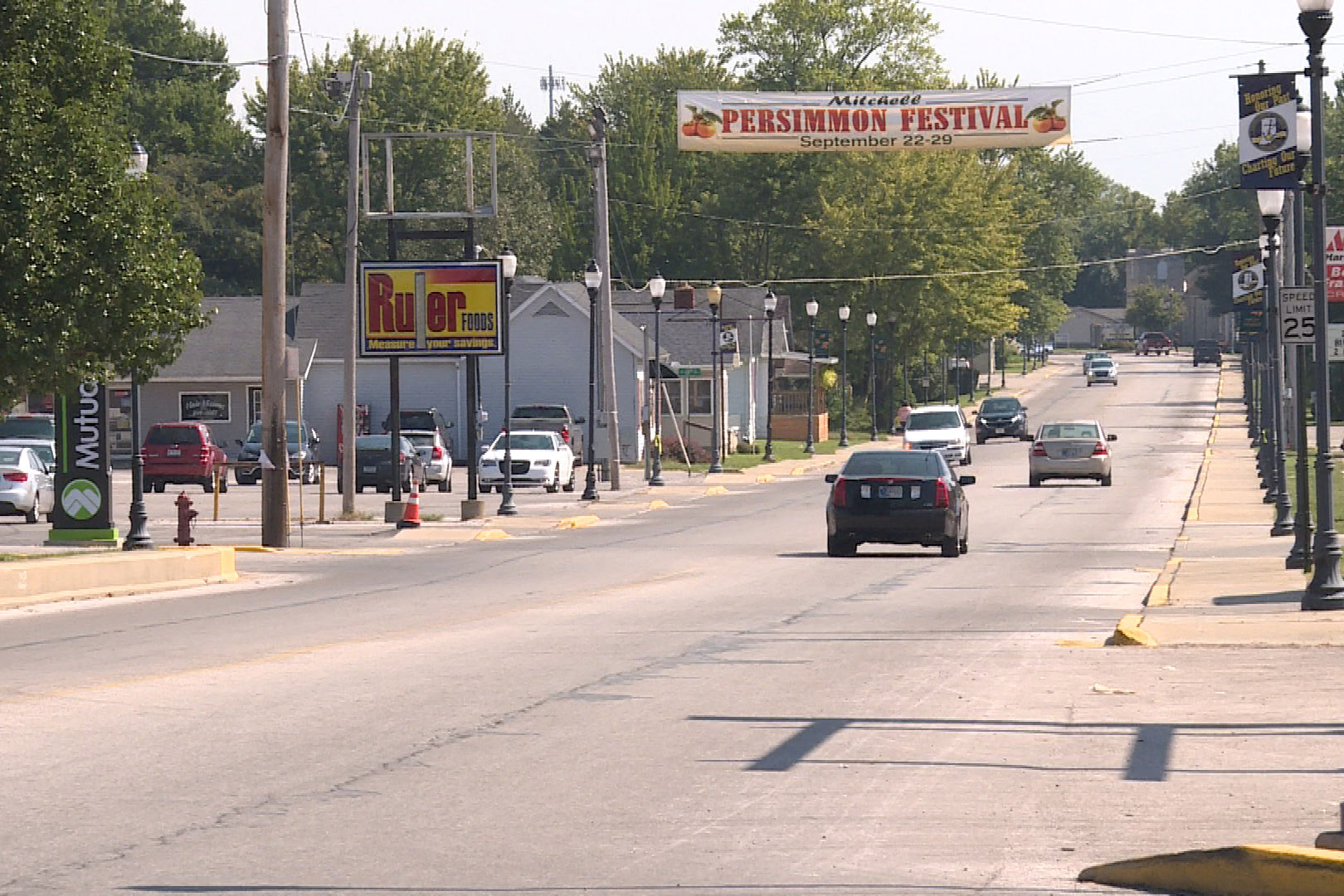 People primarily use persimmons as a baking component. The fruit falls from its tree when it's ripe, then it has to go through a food mill to separate the seed from the pulp. 
Several local farmstands sell the pulp, but an Indiana woman shipped it worldwide for more than three decades. Dymple Green operated Dymple's Delight with her husband. They cooked and canned the pulp so they could ship it across the globe. 
Coming Soon: Earth Eats shares your persimmon recipes
The fruit is so beloved in Southern Indiana that there's an entire festival dedicated to persimmons. Mitchell is hosting its 72nd Persimmon Festival starting Sept. 22. The weeklong event includes a pageant, carnival rides and multiple baking contests. 
The most coveted prize is for best persimmon pudding. This year, the winner will get a one-time $1,000 prize because of a donation in honor of Fannie Lawyer. She won the first contest in 1947.
The persimmon festival runs through Sept. 29.