Classes at Indiana University Bloomington are cancelled on Wednesday due to the severe cold. Campus will remain open. 
Officials announced the decision Tuesday afternoon. IU's adverse weather policy says "employees are expected to use their best judgement to determine if the conditions create an extreme travel hazard when commuting to and/or from the workplace." 
More than 28,000 people signed a petition asking the university to cancel classes. Forecasters are calling for the coldest weather in five years for south-central Indiana, with wind chills of minus 27 degrees in Bloomington.
The National Weater Service has issued a wind chill warning for central Indiana starting at 10 p.m. The petition says those conditions are unsafe for students and faculty. 
"I'm an international student here and it's my first time experiencing this weather," says student Shivang Chandna. "I have three classes and walking around on campus, even if the busses are available, I just feel it's going to be a mess."
Ball State University, IU Northwest and IUPUI have cancelled classes for Wednesday 
IU rarely closes campus due to weather, according to the Indiana University Archives. 
In a post last updated in 2014, IU Archives Director Dina Kellams says it's not quite true that IU "never closes."
IU closed campus that year from January 5 to Jan. 7 because of the cold temperatures brought on by the polar vortex. But classes weren't in session yet, and IU declined to cancel classes later that month.
Campus has closed because of snow in 2012, 2009, 2007, 1996, 1978, and 1908. Cold temperatures forced closures in 1994 (-34 degrees), 1978 (coal shortage), and 1908 (no heat in buildings). 
The blizzard of 1978 still holds the record for the most snow in one month in Indianapolis: 30.6 inches. 
It was the first time the National Weather Service issued a Blizzard Warning in Indiana, and 11 people died as a result of the storm. 
Kellams says the university passed out "Icicle Awards" to staff members who made it to campus during the blizzard. Twenty-two employees got the award.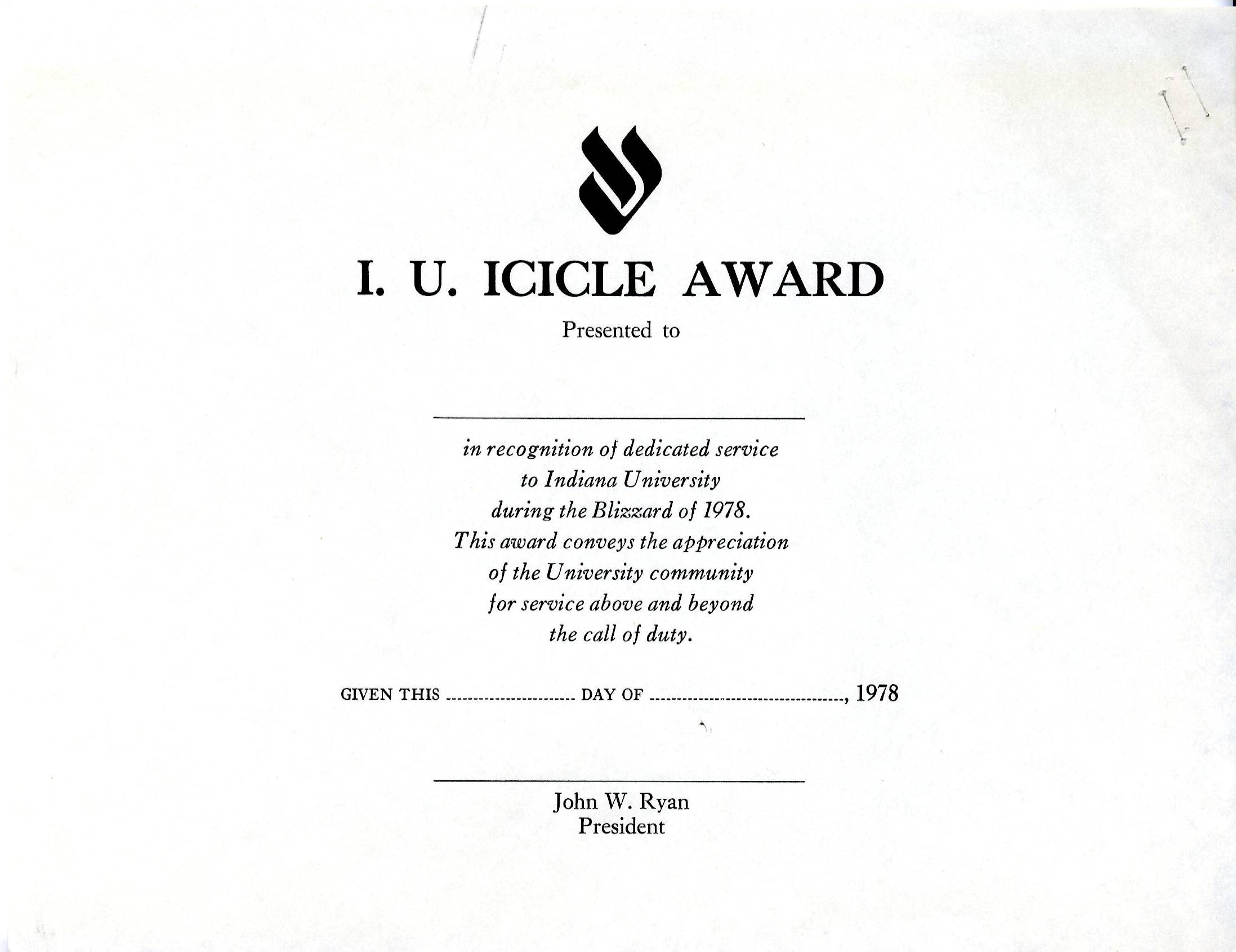 Payton Knobeloch contributed to this report. This post has been updated.