Abby Bohn had enough on her plate trying to balance her job as an attorney with her role as a new mother. Then a global pandemic hit.
"Parenting in general is hard just because every step is just constant paranoia," Bohn says. "But then when you throw in this pandemic, especially with all the unknowns, it's super scary."
Now, she has a decision to make. Her son Teddy's vaccination schedule has him set to go to the doctor's next week for shots, but with everything surrounding COVID-19, she's not sure if it's a good idea.
"Every day and week we're learning things about the pandemic," she says. "So, if next week, things start to clear up and we see a significant downfall, then maybe. But right now, I don't think there are a ton of things that's worth the risk for me."
Since the coronavirus pandemic hit the U.S., parents across the state – and country – have found themselves in the same situation as Bohn. According to the Centers for Disease Control and Prevention, vaccine orders plummeted after President Donald Trump declared a national emergency on March 13.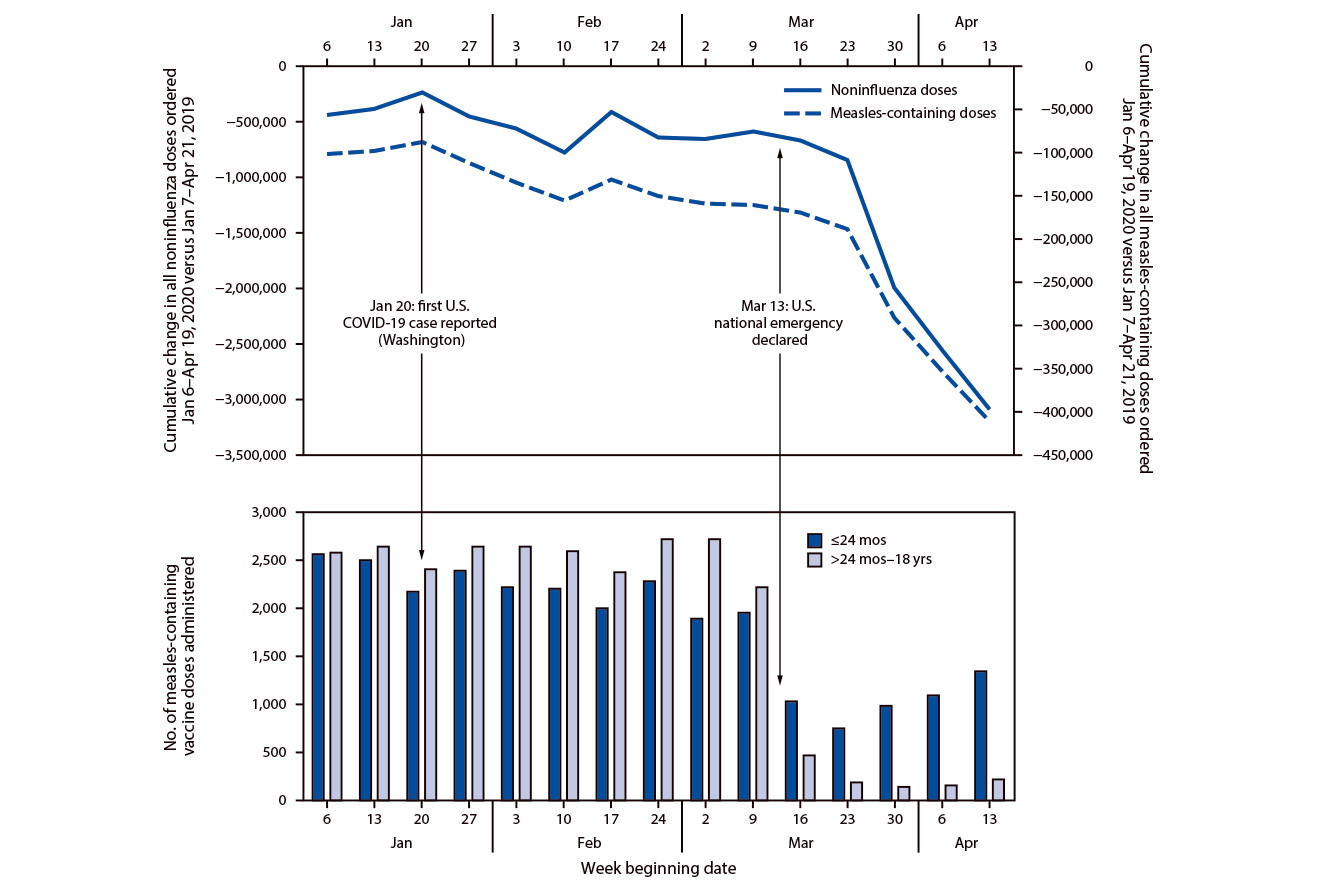 According to the Children & Hoosiers Immunization Registry Program, in the month of April alone, the number of non-flu vaccinations ordered for children 18 and under fell by more than 93,000 doses – nearly a 47 percent decrease compared to last April.
"I don't know that we have exact numbers for our Bloomington area practices right now," says Dr. Scot Moore, pediatrician at Riley Physicians Bloomington. "But we certainly know that we have vaccinated fewer kids."
In 2019, Monroe County had a vaccination rate of about 83 percent, which put it near the top of the state.
So what could be keeping parents from the pediatrician's office?
"I think people are scared, and they're trying to navigate keeping their families safe," says IUPUI health communications professor Katharine Head. "And they may not see preventive behaviors as the most important thing to focus on when we're facing a global pandemic."
The Indiana State Department of Health is still evaluating data from January to May of this year, but those in healthcare say those numbers are only now starting to creep back up.
"Hopefully we're in a position right now where we can get people caught up and keep our high vaccination coverage so that we can, you know, not worry so much about these highly communicable illnesses," Dr. Moore says.
That's a concern for health professionals throughout Indiana, which already ranks near the bottom of the country for many vaccines.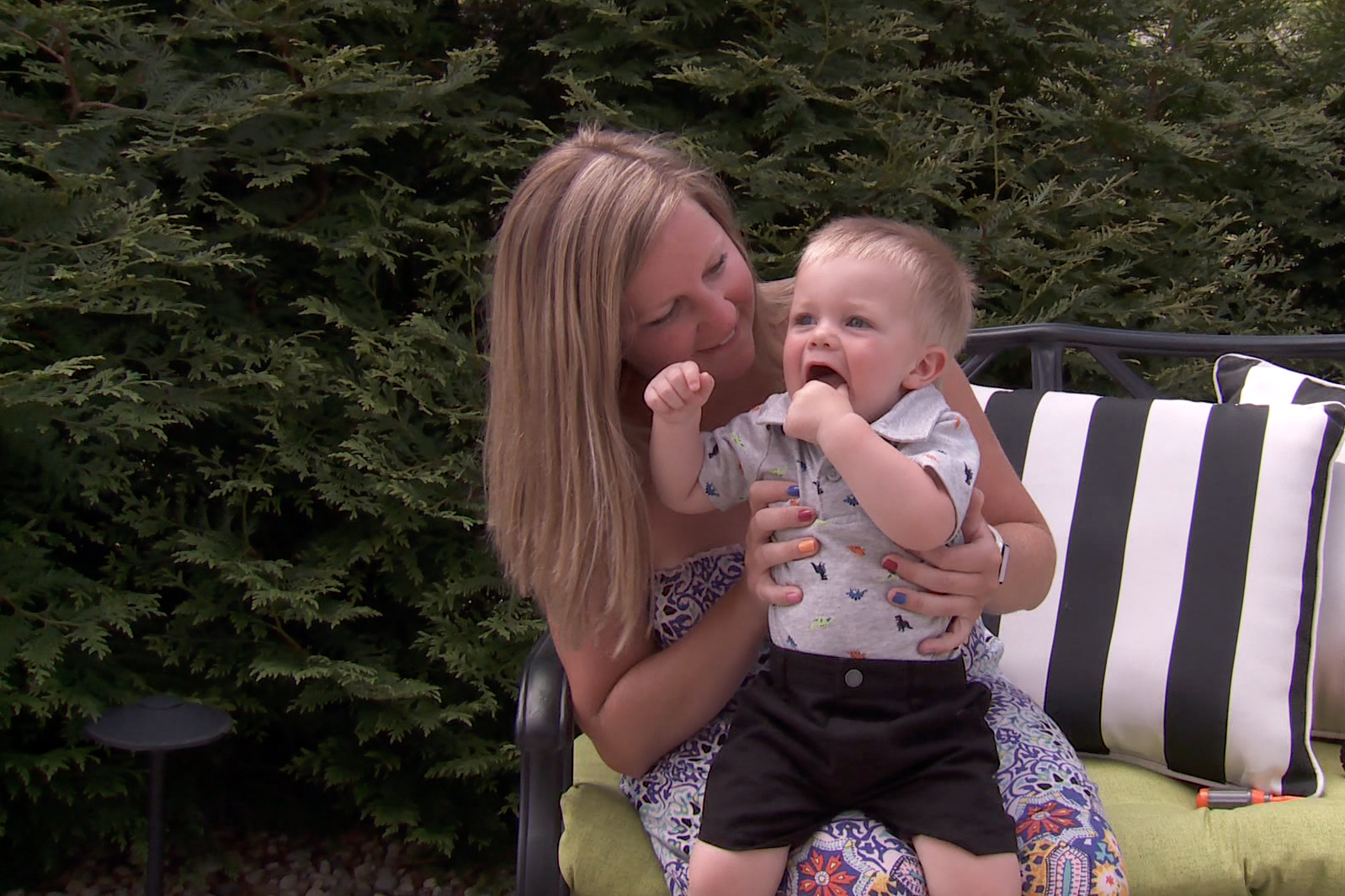 The good news is that for children younger than 2 like Teddy, drops in immunizations haven't been as steep, since health providers have been prioritizing them. But the challenge now is convincing those parents that the risks of skipping vaccinations for things like diphtheria and whooping cough outweigh the possibility of contracting COVID-19.
"A lot of parents in particular are delaying those well child visits or delaying vaccines because they're trying to keep their families safe," Head says. "And I think what we would say is that this is another really important way to keep them safe."
Riley Pediatrics in Bloomington is changing the way things structurally work at the clinic to deal with this.
"We have in our offices separate areas for well kids and sick kids; we try to triage that over the telephone we are offering telehealth visits when we can," Dr. Moore says.
The Greene County Hospital Foundation has a similar plan. It's dividing its rural health clinics so that those who are feeling healthy get sent to the "blue" clinics. People with respiratory symptoms get sent to the "yellow" clinic in Linton, while those with COVID-19 are sent to the "red" General Hospital there.
"Before we let anybody come into the blue clinic, they're screened for COVID symptoms and there are some other questions we ask just to keep sick patients separate from well patients," says Racheall Lengacher, the director of the rural health clinics.
Everyone at the Greene County clinics is required to wear masks, and only one parent is allowed in the building with their child.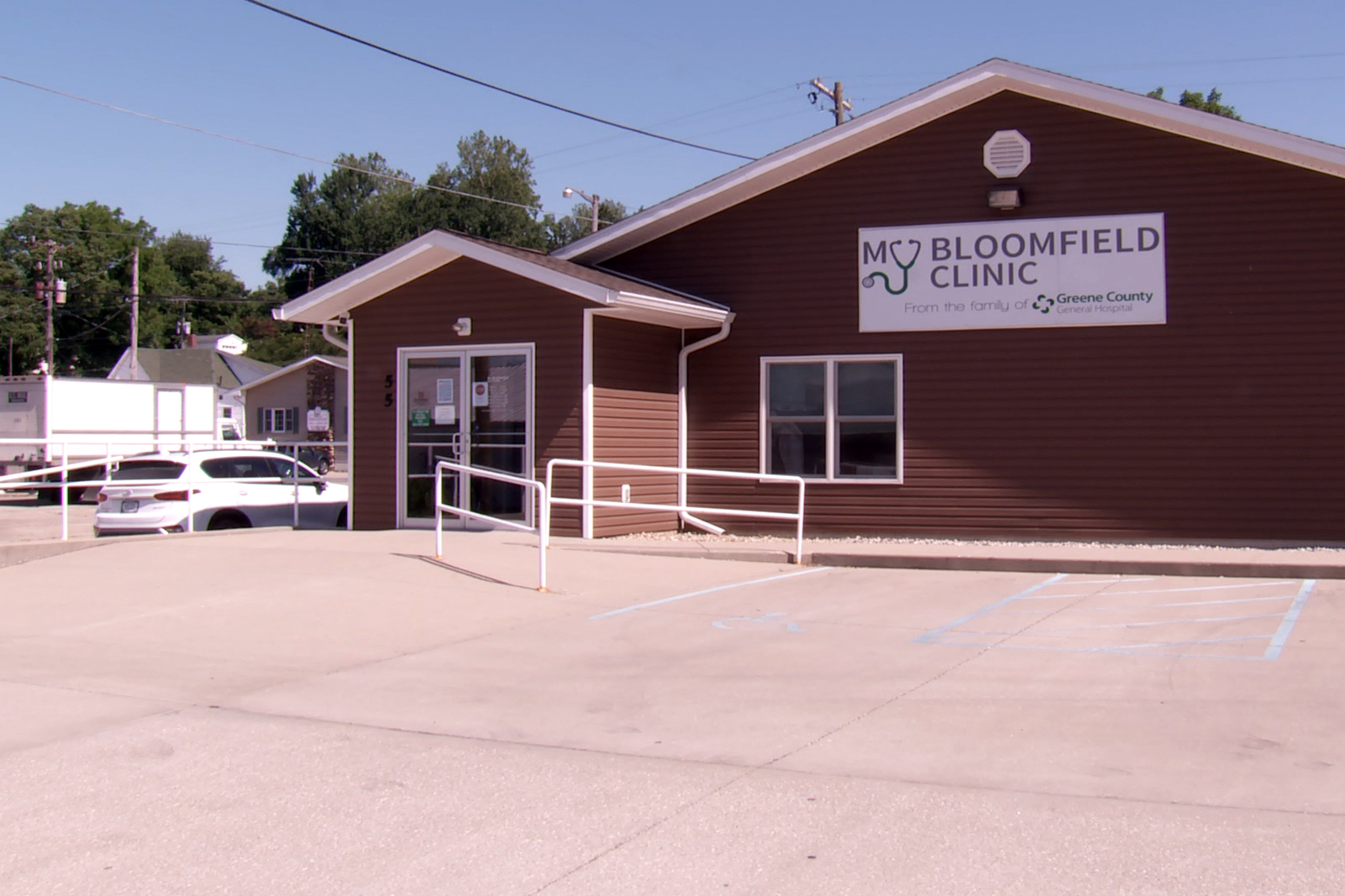 Indianapolis-based hairstylist Katie Smith says she never thought twice about taking her kids in for their shots but was concerned about safety nonetheless.
"I definitely was worried because we hadn't taken the kids out at all, but I knew that [my son] needed to get his vaccines," Smith says. "But I was worried and I was hesitant because he's so little. If he would get sick, I was worried about him fighting it."
Plus, Head says that many pediatricians' offices are purposefully separated from the rest of a hospital. So parents won't necessarily be walking into an emergency room or ICU.
"It's important to acknowledge that there's uncertainty around sort of everything happening right now," she says. "But there is not uncertainty around the safety and effectiveness of the vaccines that we have."
In addition to vaccines' public health importance, skipping appointments could impact how schools reopen. And having a crop of kids who aren't up to date on their shots would make planning the upcoming school year even more difficult than it has already been.
During a Tuesday webinar for school leaders, State Health Commissioner Dr. Kris Box said students are expected to be up-to-date on school immunizations.
"We will be working very closely with our Immunization Division and with Indiana's Immunization Coalition to try to get students caught back up," Dr. Box said. "The heartbreaking thing as the state health commissioner is to see children who could potentially lose their lives from vaccine-preventable diseases."
Dr. Moore says now, he and pediatricians around the state are focused on tracking down the kids whose vaccinations have been delayed and getting them back into the office in preparation for whatever the fall brings.
For the latest news and resources about COVID-19, bookmark our Coronavirus In Indiana page here.