Bloomington's newest performance venue will open to the public this weekend. 
The Lotus Education & Arts Foundation transformed an old firehouse into its new headquarters. 
The Lotus Foundation purchased this old firehouse on S. Rogers Street three years ago. The organization crowdsourced the funds needed for renovating the Firebay. And construction was a community effort, too. 
Bloomington-based Loren Wood Builders spearheaded the renovations.
The company's owner, Loren Wood, says other local businesses they worked with offered lowered rates, and community members helped with the logistics of the construction. 
"We couldn't have done what we've done here without the folks who donated their money and time to make it happen," Wood says.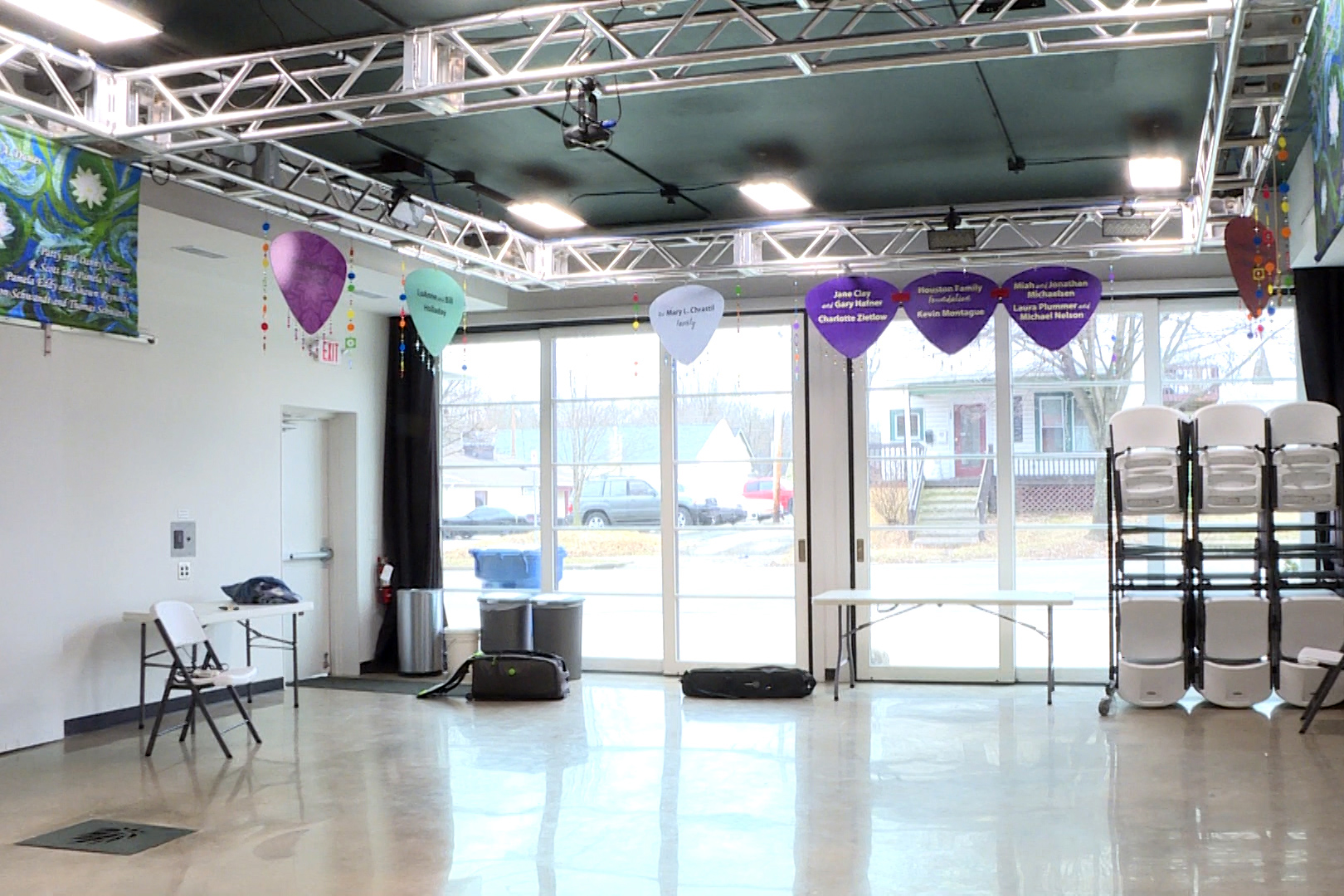 Wood's company worked to bring the organization's vision for a community meeting place to life. Facilities director Tamara Loewenthal says they hope to fill a need in the community for a smaller arts venue. 
"This space will hold between 75 and 90 people, seated for a music performance," says Loewenthal. "So if you want to feel that the space is full, to introduce an artist, it's great."
Loewenthal says the space will also help Lotus gain a presence in the community beyond its annual World Music festival. 
"This provides this third rung, this third way to access arts in Bloomington because it'll be our permanent space downtown," Loewenthal says. "So that was a really major component of how we envisioned the space."
The Firebay will host an open house Saturday from 2 to 4.