Bloomington resident Mark Bell wanted to know more about a public art sculpture. So he asked us to find out for him as part of our new journalism project Inquire Indiana.
"My question is about this piece of public art here, it's titled 'Untitled 2001' and I love it," Bell says. "What's weird about it is it's behind a strip mall in town and I want to know how it got here and what the artist was trying to do with it."
Bell is referring to the art that sits behind Lowe's and Bed, Beth and Beyond on Bloomington's west side.
Property Manager Whitney Gates says it's a wind sculpture. Each arm moves independently with the wind.
"We wanted something to be a conversation piece when people drove by. There used to be a picnic table there for the employees to sit out to watch and eat lunch," Gates says.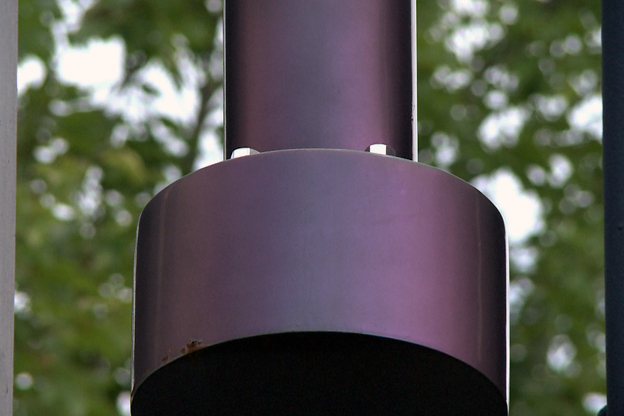 The sculpture is almost five stories tall when the sculpture 'fingers' point to the sky.
Artist Stephen Powell who was at IU at the time designed it with iridescent paint that catches the light and changes colors.
Gates says his office came across Powell's mock-up of the artwork and offered him a spot to build it.
They added trees and grass to make it a more suitable break area.
"We've had a number of questions over the years, normally it's the letter to the editor or hotline and they'd say, 'hey what is that thing?'," Gates says.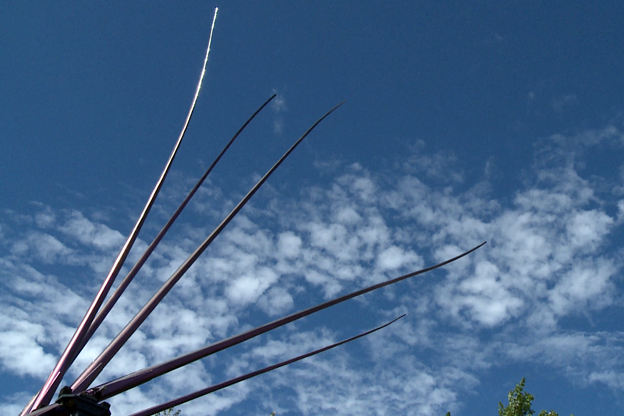 We want to explore the questions you have about Indiana and you can even be part of the process as we find the answers. Go to Inquire Indiana and submit your question there.