Indiana House Republicans will prioritize driving more dollars to the classroom to help boost teacher pay this legislative session. The caucus rolled out its 2019 legislative agenda Monday.
The state sends local school districts their funding from a big pot known as tuition support. And House Republican leader Rep. Brian Bosma (R-Indianapolis) says his caucus will push legislation to establish a goal: 85 percent of school spending from that pot should go into the classroom – which largely means teacher pay.
"There will be publication of those schools that are reaching the goal and those schools that are not reaching the goal, so local communities will know," Bosma says.
The Indiana Black Legislative Caucus also unveiled its 2019 legislative priorities Monday. And boosting teacher pay is one its priorities, too.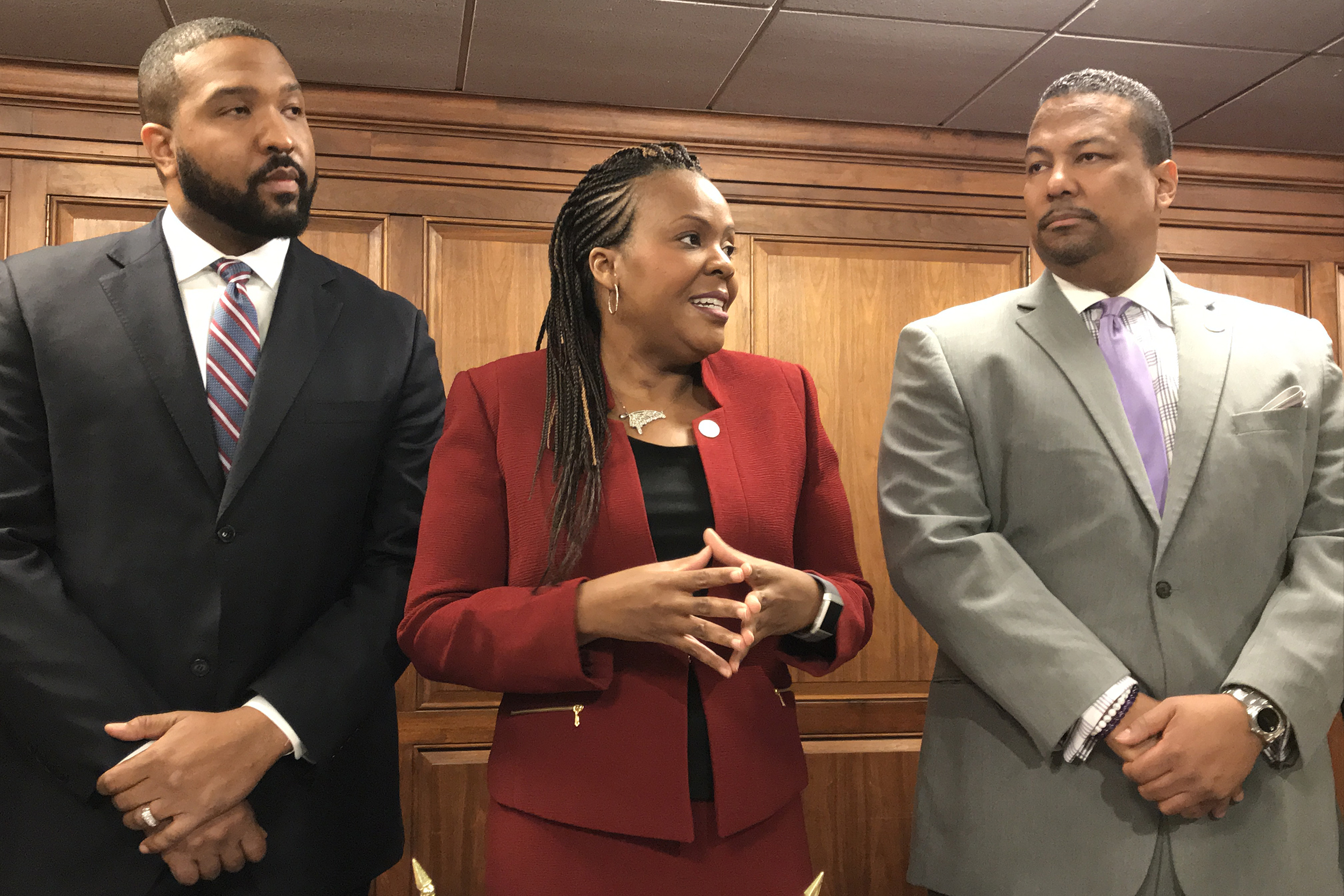 The group says the state needs to take a more active role in helping increase teacher salaries. Sen. Eddie Melton (D-Gary) says locals have done all they can to boost teacher pay.
"I think it's incumbent upon the General Assembly to find the dollars to support them in that effort," Melton says.
Melton says that could include direct grants for teacher pay.
Bosma says his caucus will also prioritize school safety, with a focus on local flexibility.
"Emphasize both physical safety and mental health without giving a percentage for which needs to go where," Bosma says.
On the Democrats' side, Rep. Robin Shackleford (D-Indianapolis) will spearhead a traffic amnesty program. Her proposal would create a limited-time opportunity for those with suspended licenses due to unpaid fines and fees to pay a lower amount, based on income.
"It's a win-win because right now the state is not receiving a lot of that money," Shackleford says. "We're just sitting on a lot of those fees. And on average, people owe about $5,000 to $6,000 in taxes and fees."
The Black Caucus will also push for a hate crimes bill – as it's done for more than a decade. Hate crimes legislation is not a part of the House GOP agenda.