Bloomington is known for Hoosier basketball and its large limestone quarries, but it's also the birthplace of Crest toothpaste.
An exhibit at the Monroe County History Center celebrates the invention of the toothpaste formula that helped make Crest a bathroom staple.
During the 1950s, Proctor and Gamble invested about $3 million in research at Indiana University that led to the first fluoride toothpaste.
It was groundbreaking because the addition of fluoride prevented tooth decay and strengthened enamel. Sales skyrocketed after Crest became the first toothpaste the American Dental Association approved.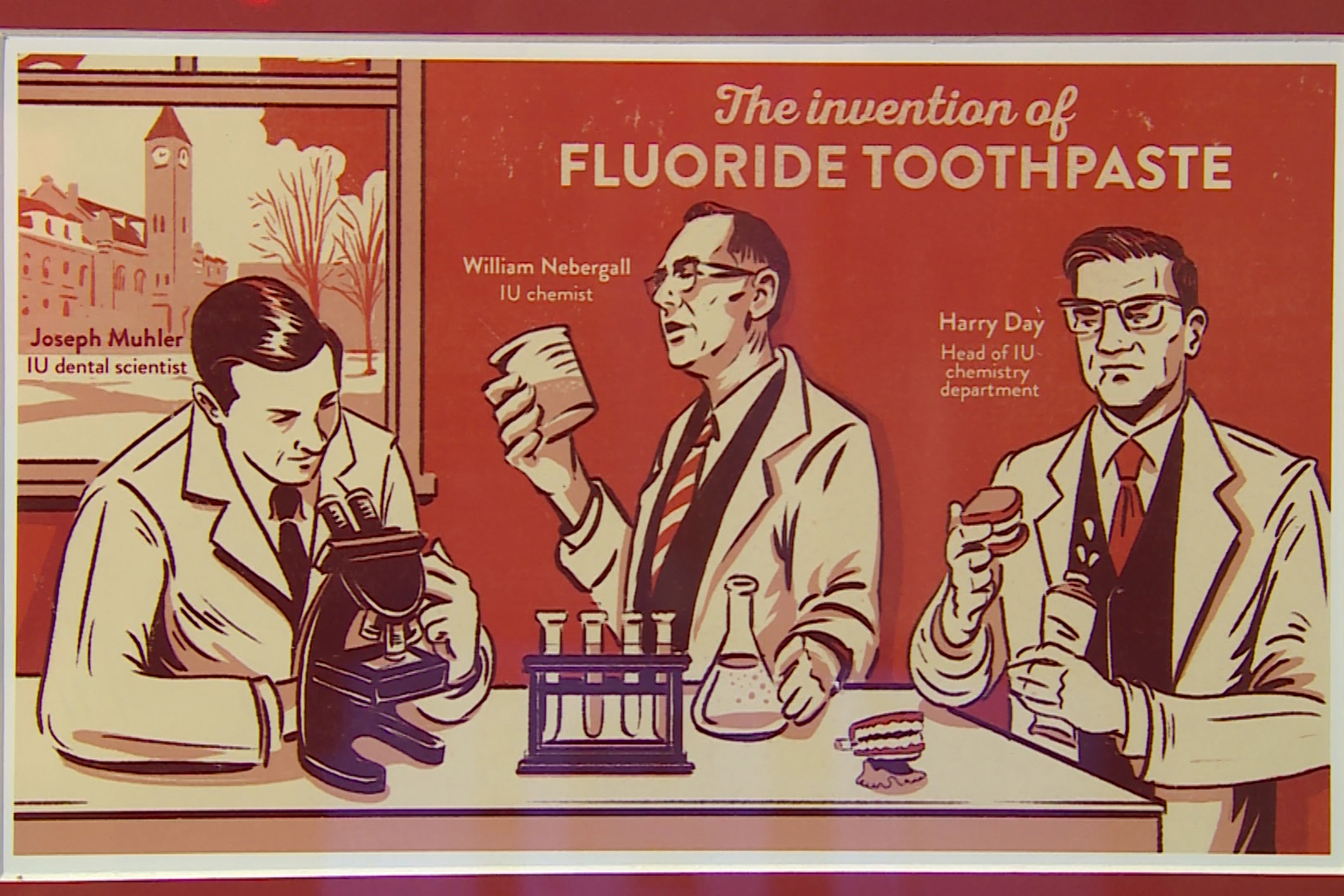 IU professors Dr. Harry Day, Dr. William Nebergall and Dr. Joseph Muhler developed the formula for Crest, but Monroe County residents also played a large role in testing the product.
"Kids they got contacted through the school system then they had to go up to this military-style barracks thing and they would go twice a year and they would get tested, not tested but checked, by Dr. Muhler," says Exhibits Manager A.J. Gianopoulos. 
Some of those same kids even ended up in nationwide ads for the toothpaste.
"So those commercials the kids are talking to Bing Crosby's wife because they flew them out to LA for commercials," Gianopoulos says. 
The History Center's exhibit runs through mid-October.